Watch Nandi Bushell Rip Through a Cover of Duke Ellington's "Caravan"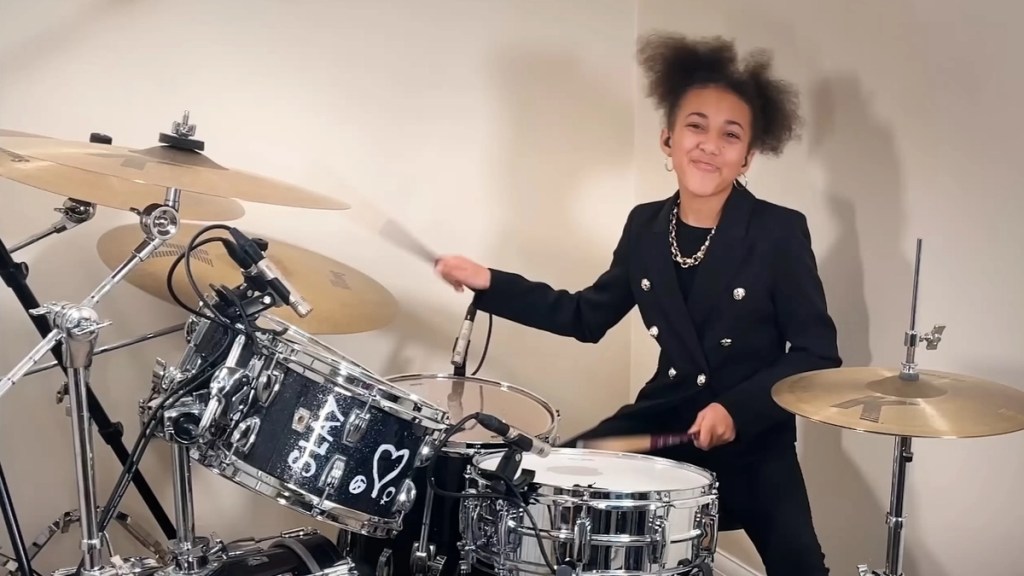 12-year old extraordinaire Nandi Bushell has once again wowed fans with her drumming skills by taking on Duke Ellington's jazz standard "Caravan". The young drummer described it as the "most difficult drum cover" she has ever made, and it was inspired by the song's prominent placement in the 2014 film Whiplash.
According to Bushell, it took her three months to learn "Caravan," which required her to master new techniques and memorize all the sheet music. "It was hard!" she revealed in the YouTube description. "I pushed myself and practiced so much. This song takes so much energy and stamina. I needed to concentrate like I had never concentrated before."
Despite the challenges she faced when covering the song, Bushell claims she "kept on practicing" and wondered how well she'll be able to play "Caravan" in a few years. She also acknowledged the popular "Not my tempo" joke from the movie, by playing her cover on drums emblazoned with the message, "Caravan at My Tempo." Advertisement
With her cover of "Caravan," Bushell has once again proven why she is one of the most talented young drummers in the world. She recently teased an EP on Instagram that will likely include her cover of "Caravan," among other drum classics.
Watch Nandi Bushell's barnstorming cover of Duke Ellington's "Caravan" below. For more on Nandi Bushell's story, you can check out Consequence's 2021 Rookie of the Year profile on Bushell.