JR Robinson and Future Youth Records Team Up to Help Youth Create World Peace Day Album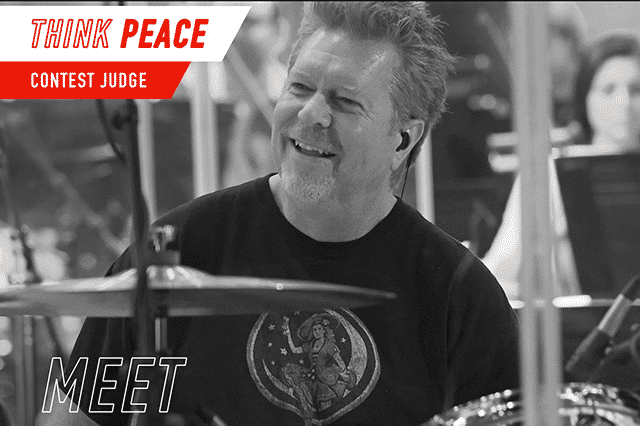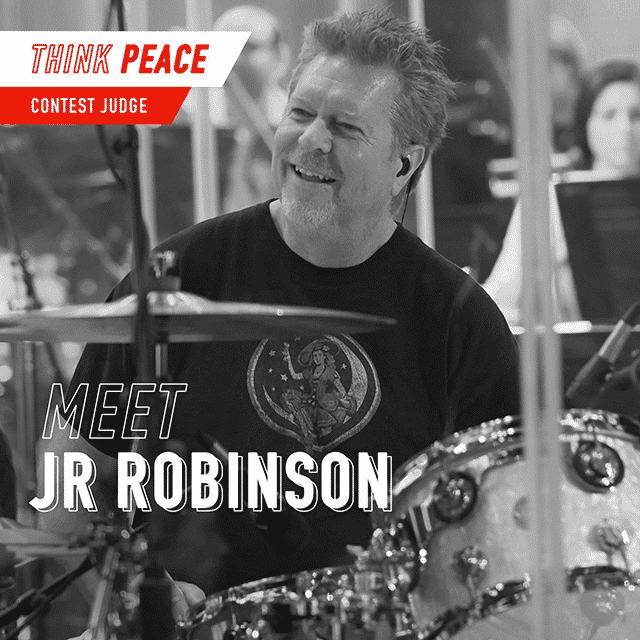 This past Monday, September 21, Future Youth Records, a nonprofit record label based in California that works with youth to create and distribute music promoting social justice—and that is spearheaded by a group of professional drummers—released their first Think Peace campaign album in honor of World Peace Day. The album is a compilation of five winning songs from an international songwriting contest FYR held for youth ages sixteen to twenty-four.
In light of the COVID-19 outbreak and the movement supporting Black Lives, FYR launched the Think Peace songwriting contest to continue its work helping aspiring artists spread the message of social justice while we remain socially distanced. FYR received close to two hundred submissions from musicians residing in the United States, Canada, South Africa, Kenya, Germany, the Netherlands, and the United Kingdom. Songs were voted on by an all-star panel made up of legendary musicians, actors, social justice advocates, and notable music industry professionals. Winners each received a cash prize, production support, promotion, song distribution, and mentor sessions with industry professionals.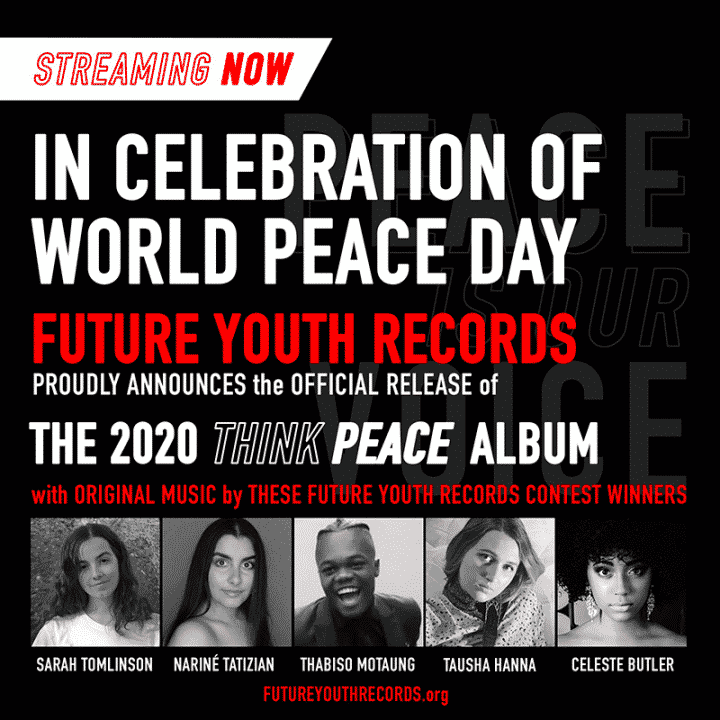 The FYR team is led by drummers who all have a passion for youth and social justice. Jason Wall is FYR's founder and the album's executive producer; he spent many years as a touring and session drummer. Jim McGathey is FYR's director of strategic partnerships; he is a former artist relations manager at the Zildjian company. Willie Samuels is FYR's head engineer and audio director; he spent many years touring the U.S. as the drummer for the band the Influents. When it came time to select the judging panel, the the FYR team naturally turned to the drumming community. Advertisement
As one of the most prolific drummers in history, JR Robinson was deemed a perfect judge for the songwriting contest, particularly due to his skills as a songwriter and producer. Judge Sarah Scarlata is also a drummer, composer, and producer, and serves as a music director at APM Music, a top creative music house and production music library.
Other judges included Thia Megia (American Idol Season 10 finalist and actor on Days of Our Lives), Miguel Bustos (senior director of the GLIDE Center for Social Justice), and Tim Oliver (part of the management team at Real World Studios U.K. and freelance producer, mixer, and engineer who has worked with New Order, Sinead O'Connor, and Robert Plant).
Among the winning songs is "Bullets," written and performed by twenty-three-year-old Celeste Butler from Oceanside, California. JR Robinson says he chose to be a part of the song's production because "Celeste captures the gravity of our time we live in and paints the way to peace. This proves that our youth have received the baton and are clearly writing future art through music. There hasn't been this kind of movement since I recorded 'We Are the World.' This is our future for World Peace Day and every day after that." Advertisement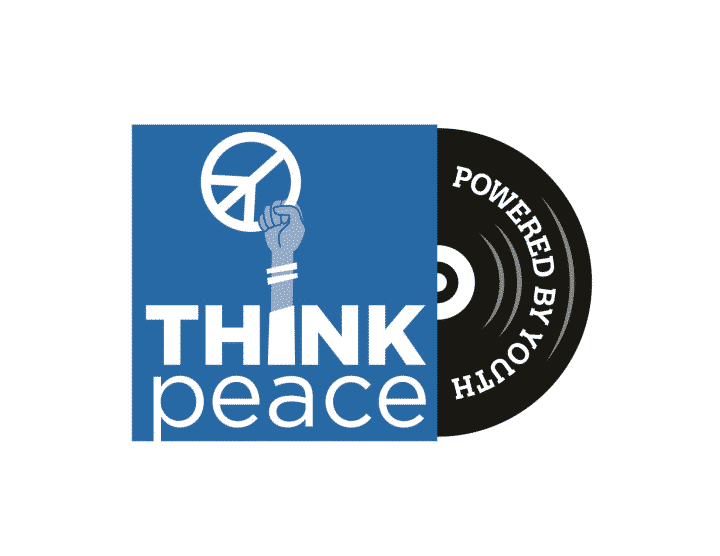 Think Peace Vol. 1 is available on major online via Apple Music, Amazon Music Unlimited, and Spotify—listen here. For more information about the release, go to futureyouthrecords.org.