Andrew Campanelli of the Revivalists in On The Beat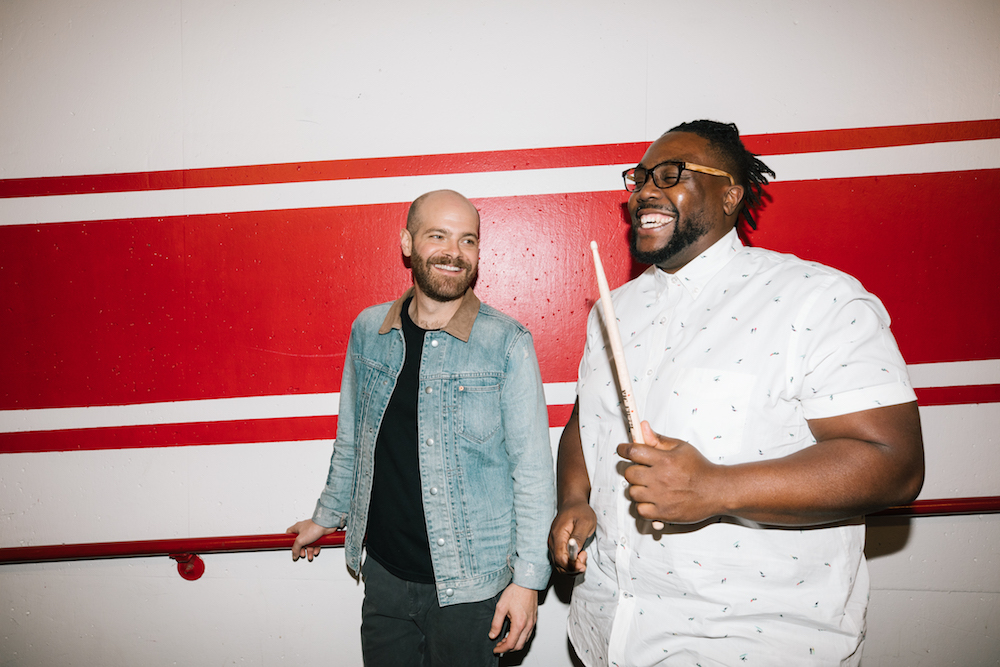 Talks Interplay with Drummer/Percussionist PJ Howard and New Record Take Good Care
Hello MD, Andrew here! Playing with another drummer is a great way to improve your vocabulary on the kit but it's rare to get that opportunity within a touring band. Neither PJ Howard nor I had ever played alongside another kit in a live setting, but having an existing friendship that developed over years playing shows with each other's bands helped us dive into this new space with open ears.
Based in cities steeped in live music (PJ Howard from Chicago, and myself from New Orleans), we thrive on stage. There's no room for ego when we're playing together. Trying to show off with six other musicians on stage obscures what we're trying to accomplish. The only thing that matters is serving the music.
The gift of music is often understood to mean a person's talent, but letting your ego take over often reduces your listening ears. In the year that we've been playing together we've retrained ourselves to listen harder to each other and everyone on stage so we can lock in and provide the right musicality for the song. When musicians play together the result is greater than the sum of its parts and that combination of energies is tangible to the audience. It picks them up and elicits a response that is projected back to the stage fueling the music being created. Having a combined eight limbs allows us to reach beyond the well-worn grooves of our comfort zones and find new voices we wouldn't have found on our own. Advertisement
In March 2018 we tracked our record Take Good Care (which came out November 9). Playing for the studio requires a different approach than playing live. We set up a few feet from each other with no baffles to stop the sound bleed. We allow our songs to change from the studio to the live setting because a record can require subtleties that may not translate as well to a big crowd. We're conscious of utilizing the musical power of space and silence more on tape than when our goal is to keep the people in the last row on their feet for ninety minutes.
We tune our kits to encompass a wide variety of musical styles. PJ's kit includes a bongo and conga setup that allows him to go from playing auxiliary percussion and shakers to full kit seamlessly within a song. PJ's snare is tuned high to provide the tight crack on more funky songs while my kit is tuned lower to provide a more vintage sound.
We've been playing Masters of Maple drums and the kits allow us the versatility to each have a distinct sound that reflects our different influences. Zildjian cymbals offer a wide palette of sounds to play with. PJ uses 13″ New Beat hi-hats to cut in comparison to my 15″ Sweet hats. PJ's 20″ Constantinople ride and 16″ Avedis crash contrast with my 20″ Kerope ride and 19″ K Custom Special Dry crash. We both play Vic Firth sticks because they are simply the best. Thanks for reading! Advertisement
Watch the video for "All My Friends" here: 
Catch "Got Love" (Live At Red Rocks Amphitheater) at 
The Revivalists live at Red Rocks Amphitheater in Morrison, CO on September 13, 2018 performing "All My Friends"
"All My Friends" on The Late Show with Stephen Colbert 
Check out Take Good Care here: http://smarturl.it/4fi9u7