On The Beat with Earl Young of the Trammps and TSOP: The Legendary Soul/R&B Drummer Checks In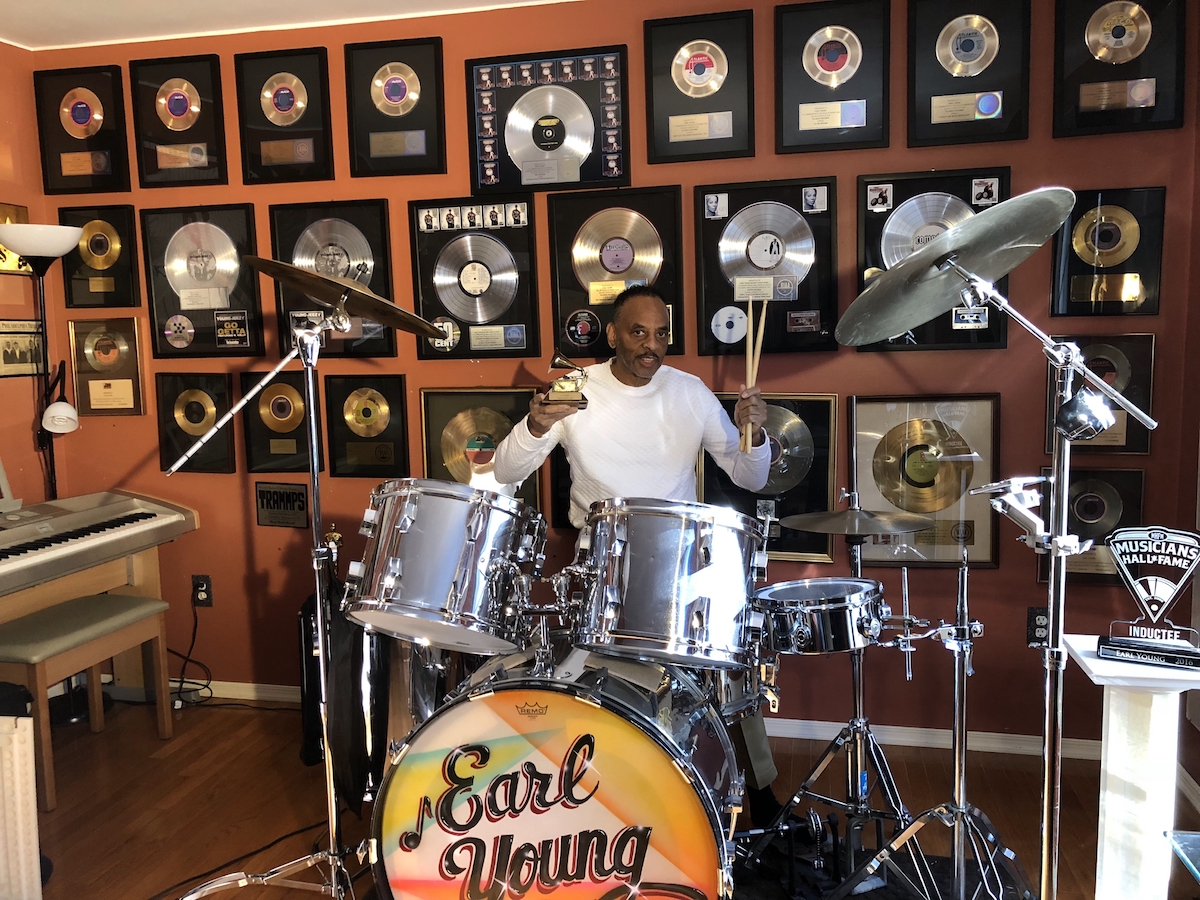 Hello Modern Drummer readers! Earl Young here. I am the drummer for "The Sound of Philadelphia." Some of you may not know who I am because I seldom did live gigs as a drummer. All my years playing drums were spent in the recording studio at Sigma Sound Studios in Philly. I would play for any artist who came through those doors: Wilson Pickett, B.B. King, Johnny Mathis, the O'Jays, Dusty Springfield, the Jacksons, the Stylistics, Harold Melvin and the Blue Notes, and especially my own group, the Trammps, along with so many more.
I have always preferred to work in the studio because I liked making records and hearing my recordings in the shopping mall and on the radio. Now, at the age of seventy-eight-years old, I think about the day when I will not be able to play drums anymore. As an artist who is self-employed, health insurance is a must, so thankfully my royalties are something I can fall back on.
I still have the same drums I started with in the studio fifty years ago— Fibes made by Rogers. My first foot pedal was a Ludwig Speed King and now I use a double pedal made by Tama. My bass drum is 26″. I like the sound of big drums, especially for recording dance music with my four on the floor! Advertisement
I have been blessed and very successful as a kid who started out in foster homes and learning to play on four phone books and Maxwell House coffee cans for cymbals. My love for the drums has earned me three Grammys, gold and platinum albums I've played on, five stars on the Philadelphia Walk of Fame, induction into the Musicians Hall of Fame, and having my own group The Trammps, with hits like "Disco lnferno (Burn Baby Burn)." I've also been included as one of the top drummers in the movie The Art of Drumming.
I still tour with the Trammps and am having fun, playing drums, and finding more mountains to climb. Thanks for reading!
For more on Earl, check out his discography at All Music here: https://www.allmusic.com/.
In this Article