On The Beat with Corky Laing of Mountain: Talks "Secret Album" Pompeii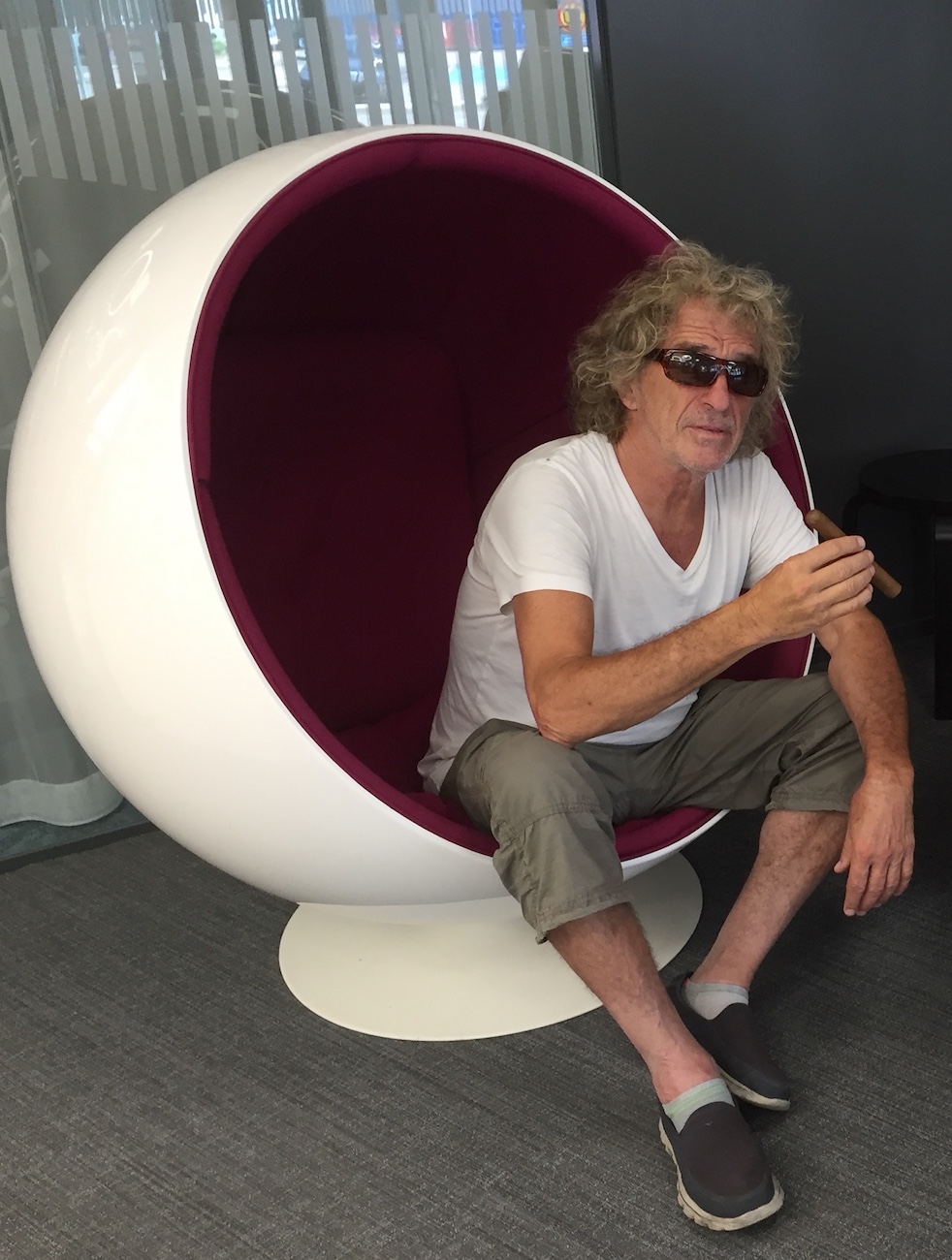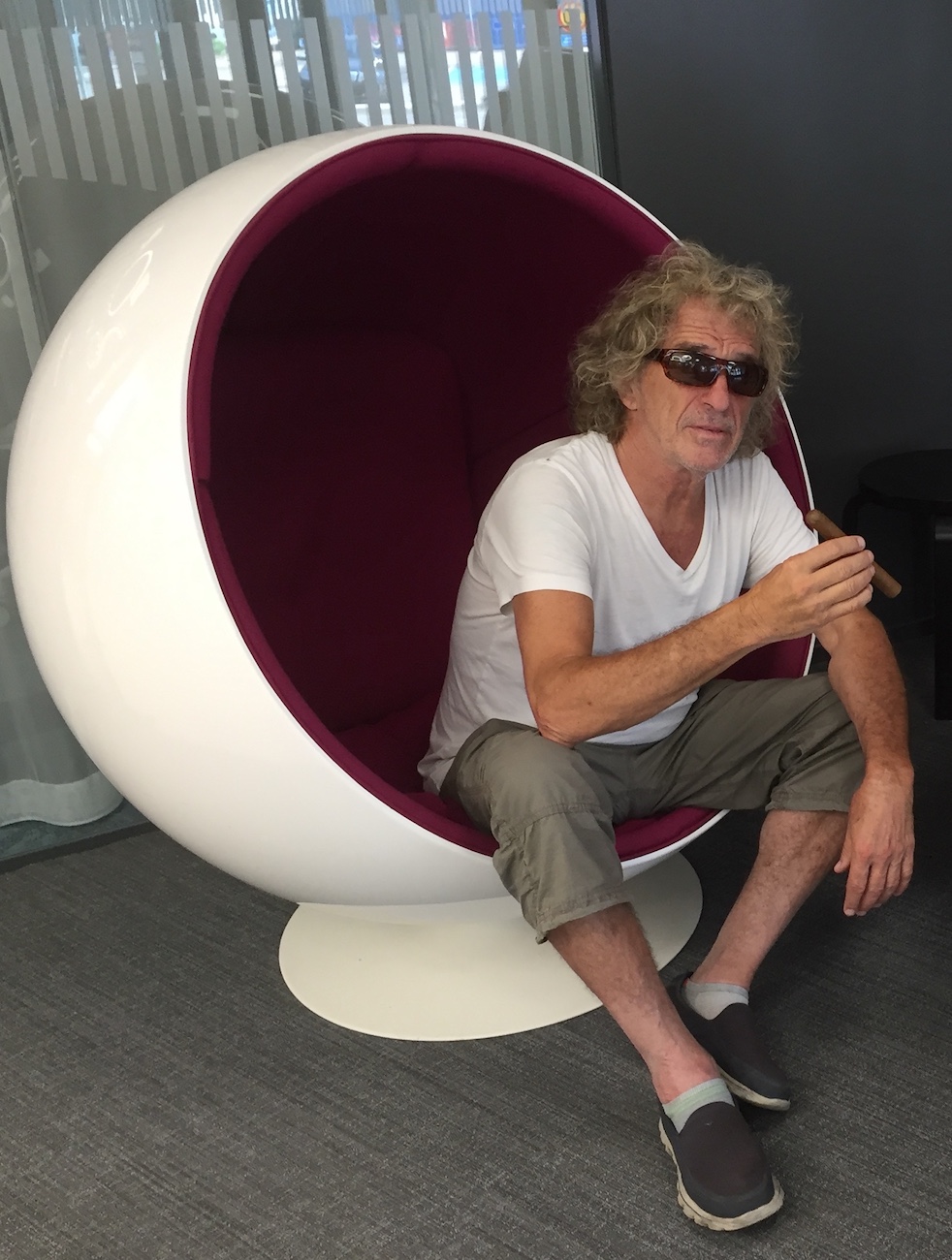 Hello Modern Drummer readers, it's Corky Laing here again. This time I would like to tell you a story about an album that almost didn't happen.
It all started some forty years ago. After my first solo album, Makin' It on the Street, my record company Electra Asylum (E/A) figured it should put together a super group. It started with Ian Hunter and myself, with Bob Ezrin producing. Andy Fraser from Free (a favorite of mine), together with Steve Hunter from Alice Cooper and Lee Michaels joined in. For a minute, it went well. Then Bob was called in to produce Pink Floyd's The Wall and Steve was summoned to produce music for the film The Rose. Suddenly, Ian and I were left, but we were not going to give up.
We were thrilled when Mick Ronson joined us—he brought in magic. For a few months, all of us lived in Ian's house in Chappaqua, NY and commuted to the newly constructed Power Station studio in NYC to record. Bob Clearmountain ran the board and Felix Pappalardi played bass. Those were good times and cool tunes were laid down. After the NYC sessions, we relocated to Woodstock, at Levon Helm's Barn. Todd Rundgren, who was brought in to enhance the vocals, gathered us around a Neumann microphone. Mick and Felix sang alto and that left the lower baritone parts for Ian and myself. Those days in the vast Barn are among my favorite memories of singing. Todd was a vocal wizard. However, times were bittersweet. While the music was starting to sound impressive, the collaboration was coming to an end. Ian informed me that after Woodstock, he would concentrate on his solo career.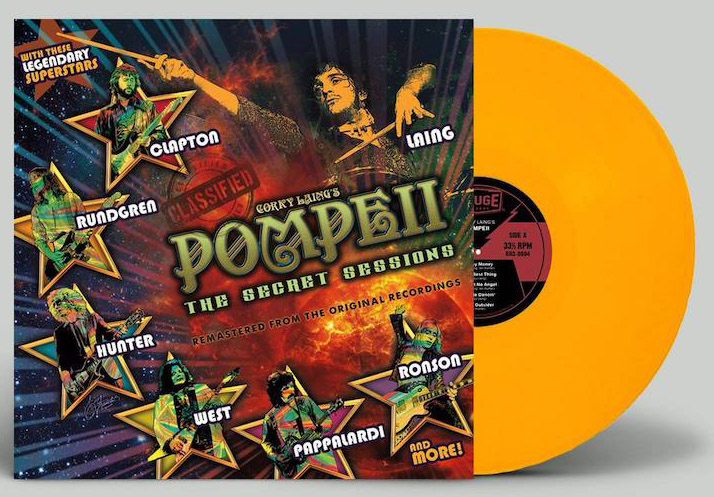 The problems didn't end there. This was the late '70s, punk was coming in and classic rock was out. The record companies were goingthrough changes and when the tracks were finally completed, my champions didn't work at E/A anymore. The new generation wanted nothing to do with our material and it was all but forgotten. Fast forward twenty-one years later, in 1999, the tracks were given a new chance, along with a few chosen songs from my first solo album, by an independent UK label. The CD was called The Secret Sessions—and remained a secret. Advertisement
Fast forward now to January 2018, my manager Tuija Takala and I visited Detroit to see Jason Hartless, an exceptionally talented young drummer I had mentored in his childhood. Jason had just started his own label, Rouge Records, and wanted to re-release The Secret Sessions on vinyl. That sounded fantastic. We decided to rename the collection Pompeii, because that was a name Ian and I had thought of giving our band, and because, given that the material had been buried for forty years, it seemed appropriate. A limited edition was pressed at Jack White's Third Man Pressing. It was released, and sold out, on Record Store Day 2018. Since then, a limited-edition yellow vinyl has become available.
The point…never give up!
For more on Corky, visit www.corkylaingworks.com.
Follow Corky on Facebook at https://www.facebook.com/corkylaing.
For more on Pompeii, go to http://www.rougerecordco.com/ 
Photo of Corky by Tuija Takala
Corky Laing Tour Dates:
10/4 Paris, France
10/5 Compiègne, France
10/9 London, UK
10/10 Southampton, UK
10/11 Oxford, UK
10/12 Cleethorpes, UK
10/13 Whitby, UK
10/14 Clitheroe, UK
10/15 Bilston, UK
11/10 Freedom Fest, New Port Richey, FL