On The Beat with Leroy Clouden: Spreading the Music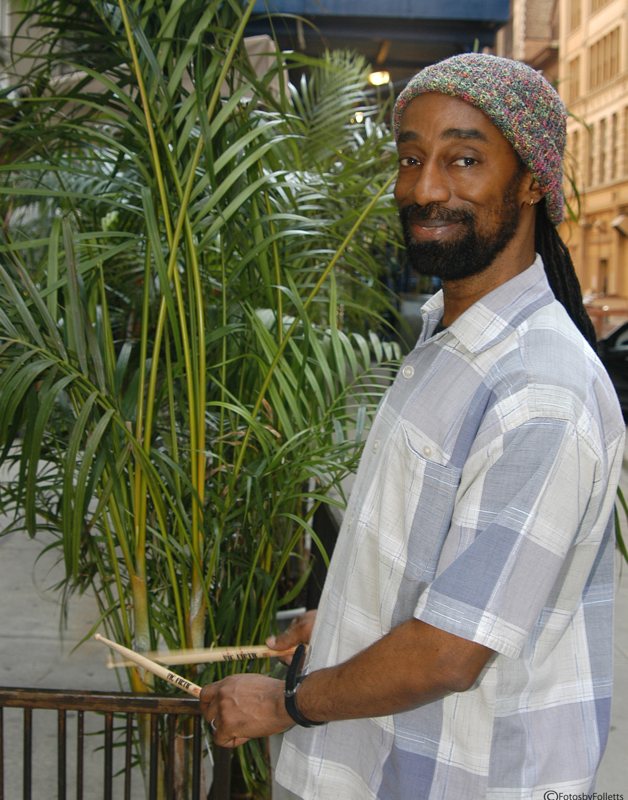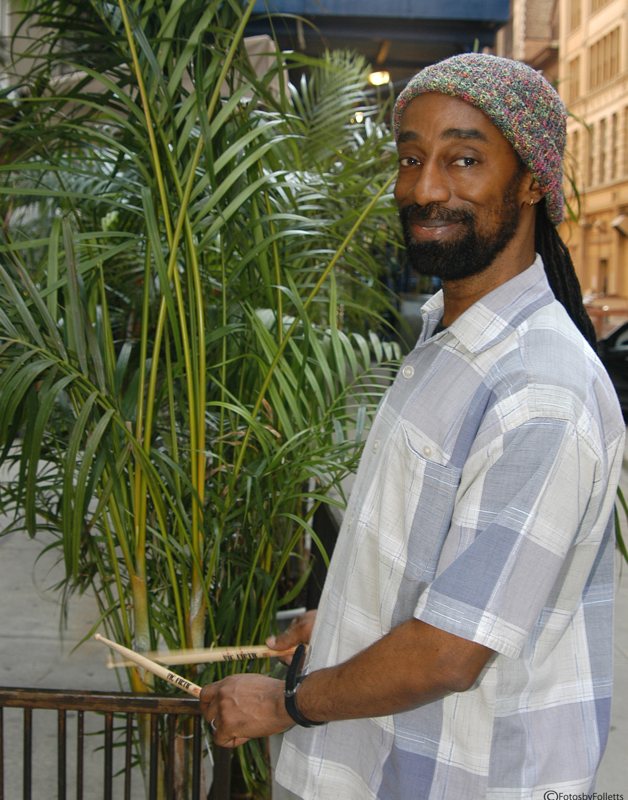 Hey MD readers, this is Leroy Clouden! I've been fortunate to play drums and record with Steely Dan, B52s, Blind Boys of Alabama, Soul Stirrers, Lenny Pickett, and many more during my career. I also teach at The Collective in New York City.
I am getting ready to perform at the Delacorte Theater in NYC at 81st and Central Park West, from September 4 to 9. I'll be performing one of the greatest African American musicals of all time, Tony winner Gospel At Colonus, along with Grammy winners Blind Boys of Alabama and Hall of Fame winners the Soul Stirrers. The music covers gospel, blues, R&B, and classical married to the Greek text of Oedipus.
We have a great band with Sam Butler on guitar, Butch Heyward on organ, Ben Odem on bass, and Bob Telson on keyboards. There is so much to be said about the Blind Boys and Soul Stirrers, who sing so powerfully and soulfully. As I have learned over the years, gospel is the foundation of R&B singing and it is a pleasure to watch them work over the years. It's going to be a lot fun plus tickets are free! Advertisement
I am also looking forward to gigs at the end the year with Lenny Pickett, the bandleader of Saturday Night Live. Our group is called the Borneo Horns with Steve Elson on baritone, Stan Harrison on alto, and Lenny on tenor. We have been together for some time now and Lenny writes in way that makes the horns and drums work. I use blast sticks for most of the music, and we generally don't use mics so I can play a little harder and not be too loud. I have also been involved with television and other musicals over the years.
Yamaha, Paiste, Vic Firth, and Remo endorse me. I love both the Paiste 20″ Signature and traditional rides for different things. And I like the way Vic Firth HD4 drumsticks feel in my hands—they work well in different musical settings. The drums I use are Yamaha Maple absolutes with a 16×22 bass drum, 7.5×10 and 8×12 rack toms, 13×14 and 16×18 floor toms, 4×5.5 wood snare, 5.5×14 brass snare, and 14″ Dark Energy hi-hats.
Thanks for reading and maybe I'll see some of you in NYC!
Watch Leroy with Chrissie Hynde here: 
 For more on Leroy, visit https://www.leroyclouden.com.