On The Beat with Dean Anshutz of Red Wanting Blue: Talks New Record and Touring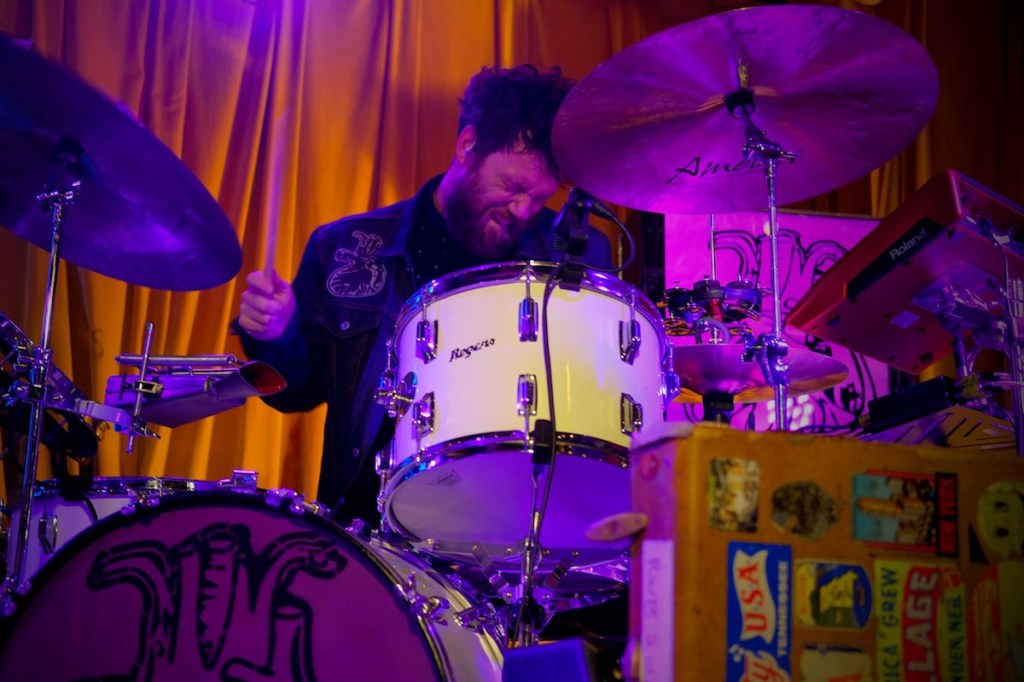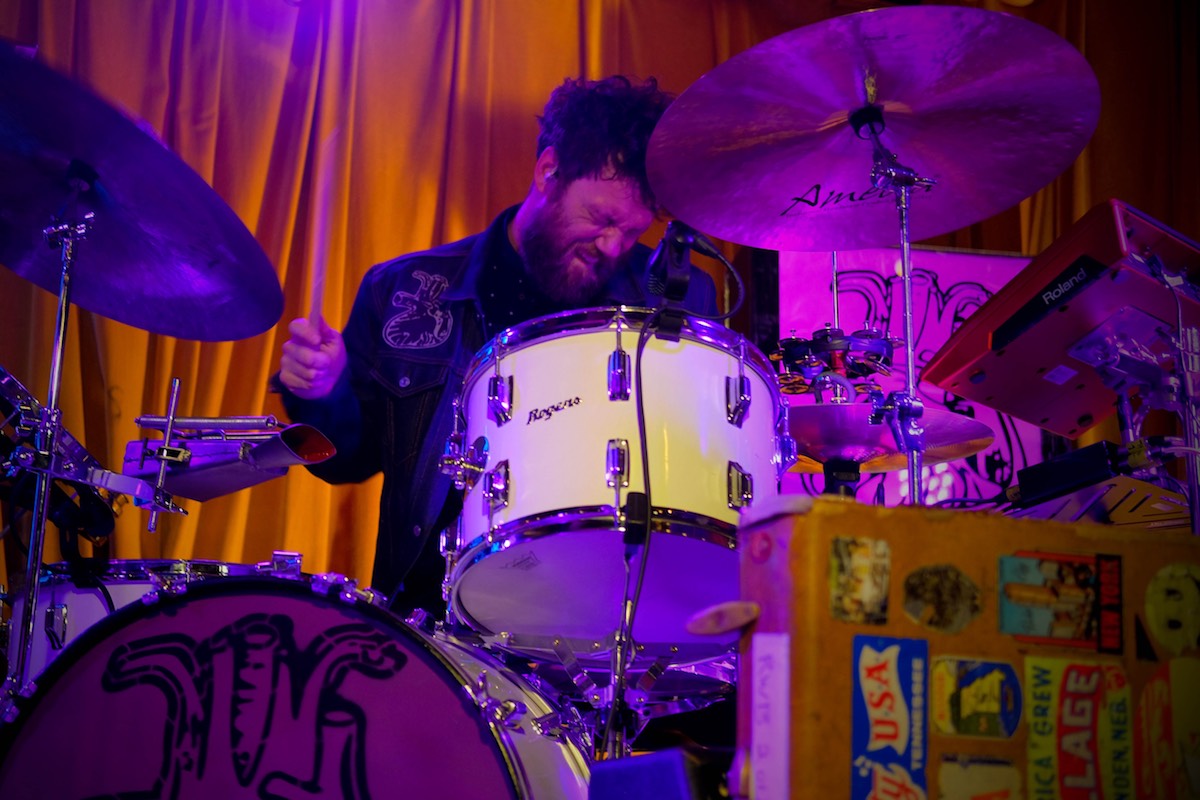 Red Wanting Blue has released ten full-length albums to date. The band has landed in the Top 10 of Billboard's Heatseekers chart and at #1 for the band's home region. They have earned raves from Rolling Stone to Esquire and made appearances on The Late Show with David Letterman, VH1's Big Morning Buzz Live, and NPR's Mountain Stage.
Yo MD! Dean from Red Wanting Blue here! We're a band based in Columbus, Ohio and I've been with the band since late 2009. I mostly tour with RWB, but also have an active percussion quartet and drum studio back home in Youngstown.
We're on the road touring our new record The Wanting. I'm pretty pumped to be taking out some sweet "new gear" this time around—a new (to me) 1970s Rogers kit with Amedia cymbals and Innovative Percussion sticks and mallets. I'm fortunate to work with these great companies as they provide amazing quality gear that helps me achieve the sounds I'm going for and the support on the road that's so necessary. Advertisement
The big challenge of taking this record out on the road will be the crazy amount of auxiliary percussion I tracked while recording—deciding what stays, what goes, what gets sampled, and using different dampening/treatment to replicate the different drum sounds on the record.
I come from a classically trained background with a big influence and love for contemporary percussion music. I think of the drumkit as a multiple percussion setup and incorporate as many unique and found sounds into the kit as possible. I'm a big fan of auxiliary percussion and untraditional sounds too. Using tambourine in the chorus instead of the ride and a vintage tennis ball can shaker with treated hi-hat ostinato in the verse. It really opens up the feel and still allows you to get bigger or get to another level for the bridge or outro.
Because of all the extra sounds this time around, we're sampling live metal sounds, dipped cymbals, timpani, typewriter, and some other stuff we can't take out. But, I'm bringing the Rototoms, which I think needs no explanation. Advertisement
As drummers/ percussionists we have a huge palette of sounds to choose from, as long as you're laying down the beat. I think a lot of times that's ignored, and just shouldn't be. Give the hats a rest and shake something. I'm lucky to explore that a ton with RWB. I'm super pumped to take these tunes on the road and see how they evolve and change, which is my favorite part of touring.
Thanks so much for reading and for the opportunity to share some insight in a publication I've gained so much from!
Watch a throwback video of "Stay On The Bright Side" from the 2012 Red Wanting Blue album From The Vanishing Point here:
For tour dates, new music, and more, visit http://www.redwantingblue.com.