On The Beat with Hrafnkell Örn Guðjónsson of Agent Fresco: Talks Influences and Gear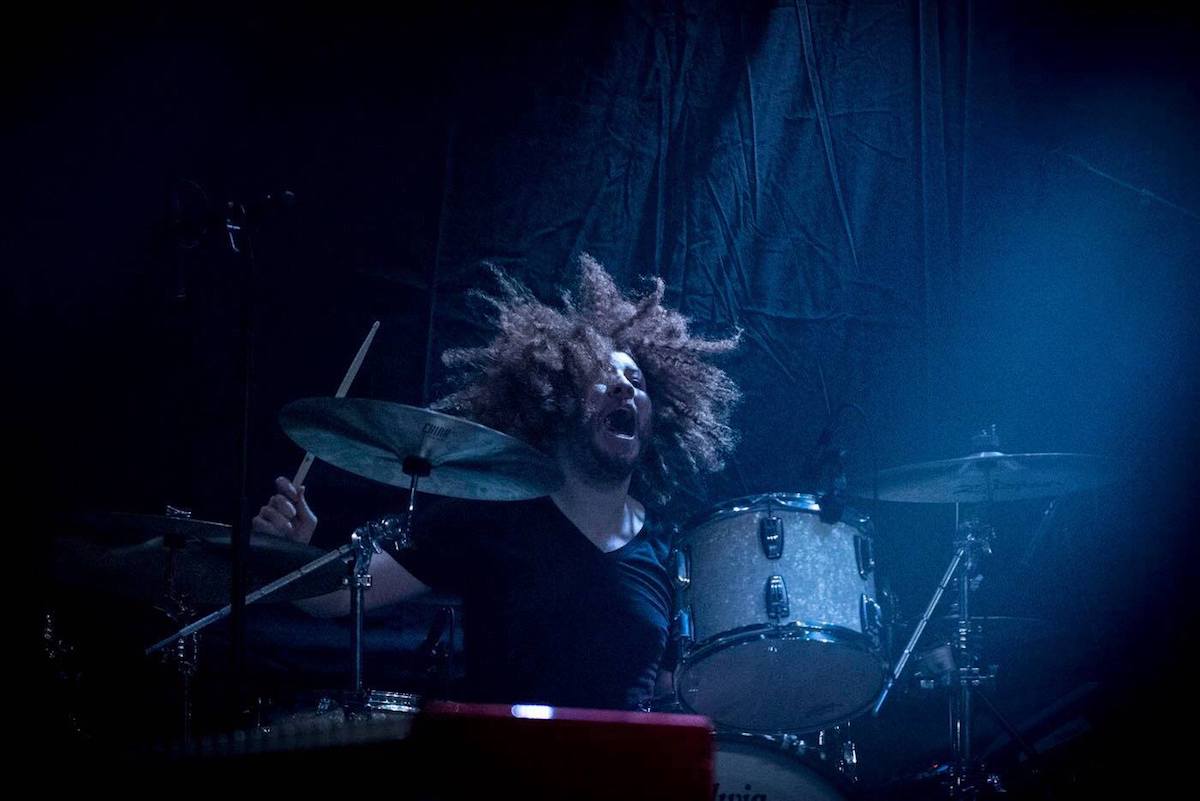 Hello, Modern Drummer readers! I'm known as Keli. My real name is Hrafnkell Örn Guðjónsson, but that's probably too Icelandic for you. I'm a drummer for the rock band Agent Fresco. Touring in Europe is always amazing. We have been blown away by the energy of the audiences and I'd like to give everyone who attended a big shout out!
I started playing drums at age five and started classical music school at age six. I studied percussion for a decade before enrolling in a jazz school in Reykjavík. Some of my influences are Tomas Haake, Thomas Pridgen, Björn Stefánsson, and Sigtryggur Baldvinsson.
Today I mostly play hip-hop, pop, and rock. I love taking on exciting, fun, and offbeat projects that push me creatively and doing so has made me develop a very unique style.
I'm proud to be a part of the Zildjian family and I'm currently using an 18″ Dark Medium-Thin crash, 22″ K Light ride, 17″ K China, 14″ K hi-hat, and a stack containing a 16″ A Custom EFX and another 17″ K China. I'm using a Gretsch Renown with a traditional setup on this tour (it is right-handed even though I am actually a leftie) and my snare is a 6.5×14 Ludwig Supraphonic.
Thanks for reading!
Feel free to check up on Keli on Facebook or Instagram.
Watch Agent Fresco "Dark Water" Keli drum cam here: 
Photo credit: Quinten Quist