On The Beat with Brooke Colucci: Talks Getting Started, Posting Covers, and Gear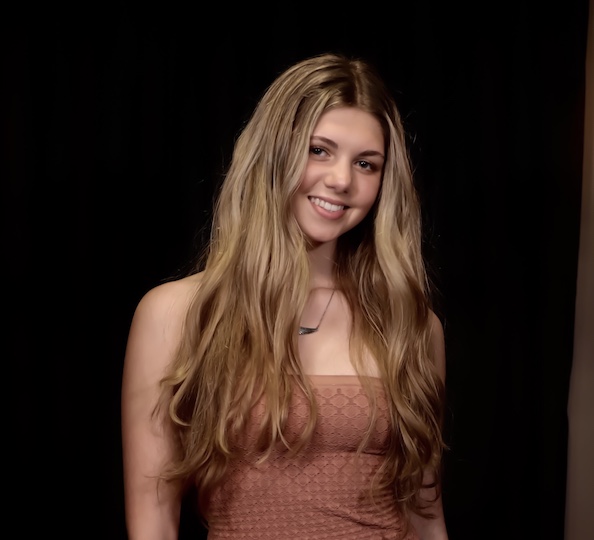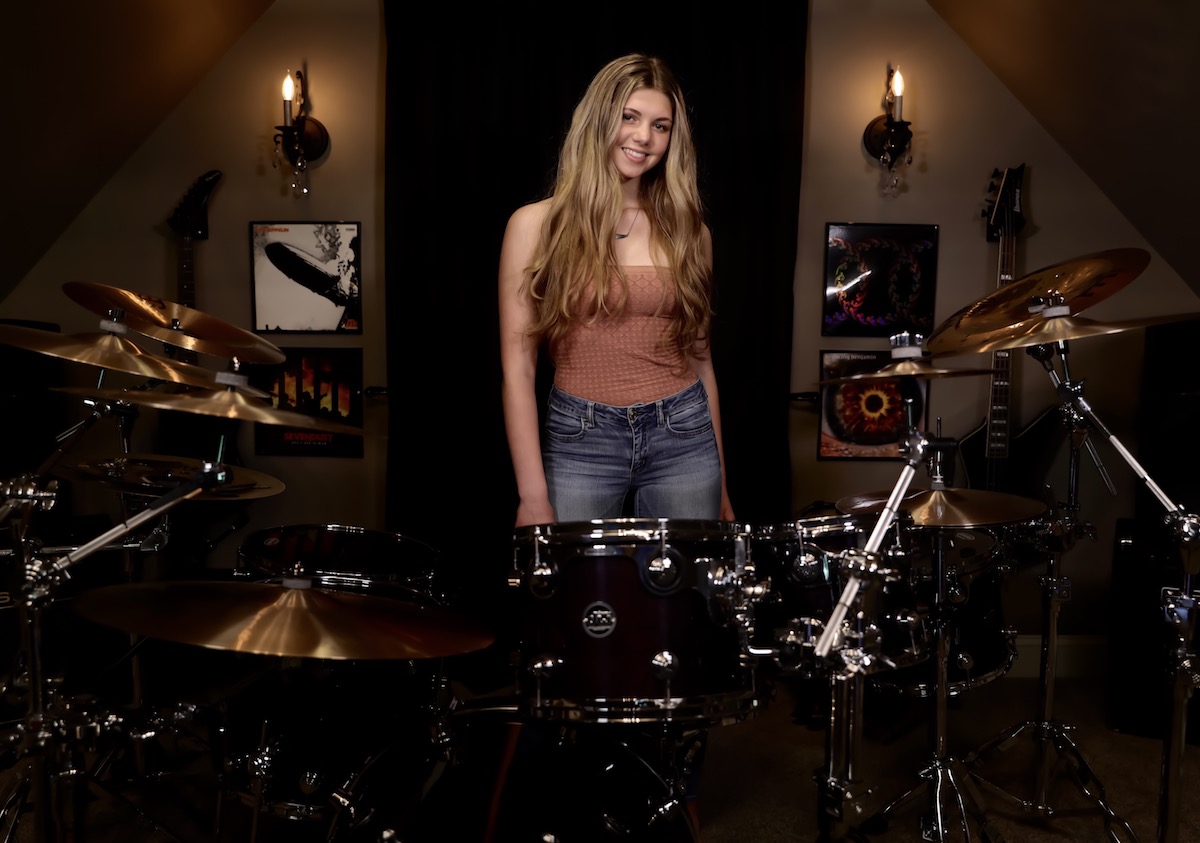 Hey Modern Drummer family! I just wanted to start by saying thank you to Billy Amendola and Modern Drummer for the opportunity to introduce myself and share a little bit of my story here "On The Beat."
My name is Brooke C and I'm a fifteen-year-old drummer. You might have seen one of my drum covers on YouTube or Instagram. My love for drumming started at age six after going to a friend's rock-themed birthday party where they had a couple local musicians bring in instruments for us to play. After getting behind the kit, I fell in love. I went home asking my parents for a drumset and a month later I got a toy version for Christmas. The next month I started taking private drum lessons and began learning the basics. My teacher was never fond of teaching me how to play songs; he really focused on teaching me the importance of rudiments and music theory. Now looking back, I'm so grateful for that.
I've always had a love for hard rock and heavy metal music. My dad would show me videos of different drummers on YouTube and tell me that that could be me one day. In some ways I feel like an old soul inspired my the music of Led Zeppelin and Black Sabbath but totally mesmerized with the complexity of Tool and the power of bands like Metallica, Godsmack, and Sevendust. Advertisement
In August of 2015, I posted my first video on YouTube. One year later, I posted my cover to "Forty Six & 2" by Tool, which exploded. I currently have 11.8 million views on it and have been posting ever since.
Over the last three years, my social media has grown tremendously, which has given me the opportunity to endorse Meinl Cymbals and Predator Percussion. To have their support and to believe in my abilities at such a young age is absolutely amazing. My go-to gear is Meinl's Pure Alloy line, which consists of 14″ hi-hats, 16″ crash, 18″ crash, 20″ crash, 10″ splash, 22″ ride, 18″ China, and a Luke Holland artist concept bullet stack. Mike Martin from Predator built me a beautiful custom 7×14 bird's-eye maple stave snare drum. The rest of my setup includes DW Performance series in Ebony, DW hardware, Evans Hydraulic drumheads, Trick pedals, and DrumTacs.
My hope for the future is to continue to grow as a musician and to form a band with talented people who are musically headed in the same direction. Thank you to every person out there who helped and encouraged me to dream big! Advertisement
Thanks for reading!
Follow Brooke on instagram @rockangel_, Brooke C on YouTube and Facebook.
Watch Brooke's cover of Tool "Forty Six & 2" here: 
 Watch Brooke cover Metallica "Moth Into Flame" here: