On The Beat with Adrian Varady of Guitarist and Composer Andreas Varady: Talks Gear, Influences, and New Album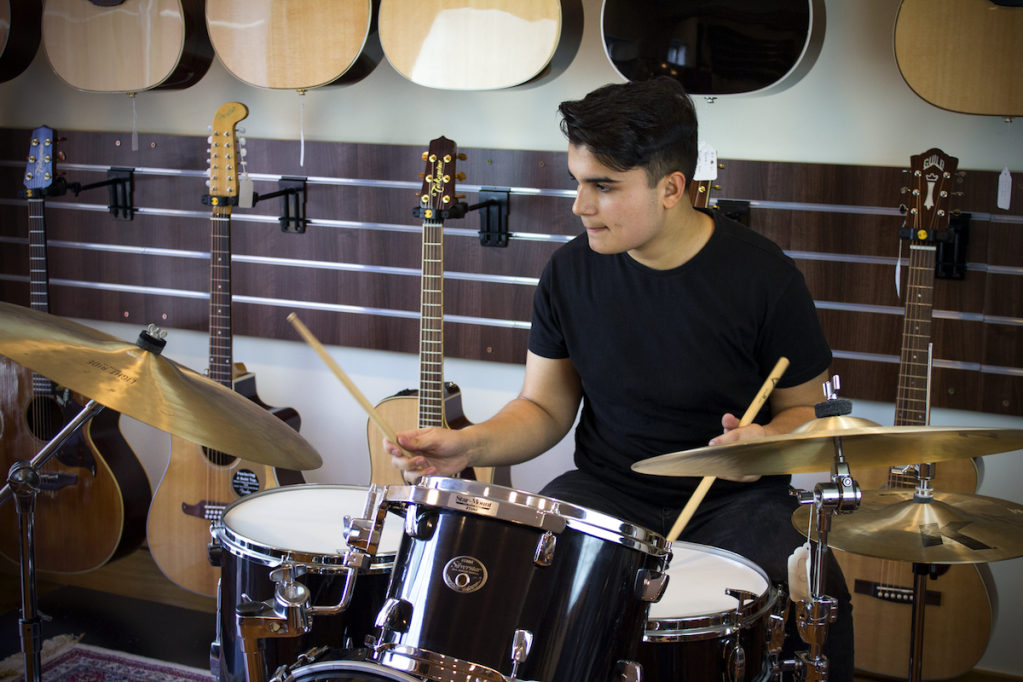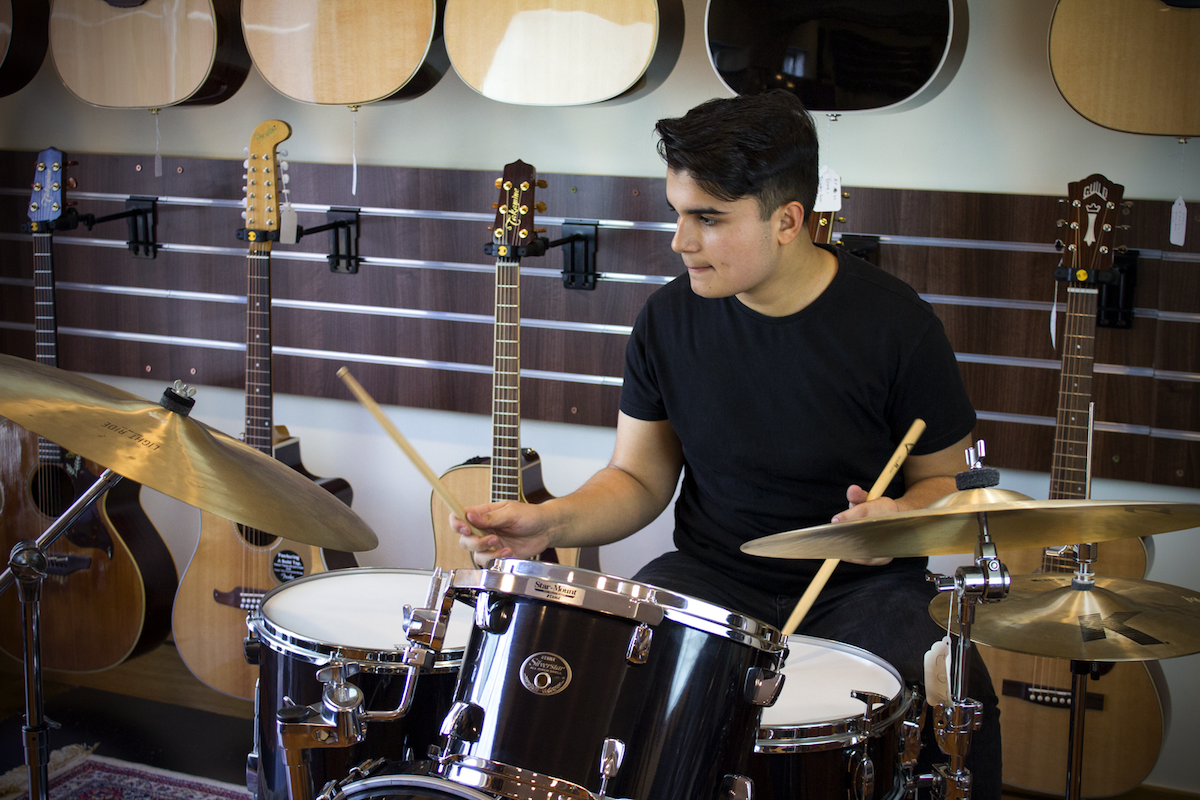 Hello MD! My name is Adrian Varady and I play with my dad and brother. I'm fifteen years old. I'd like to start my "OTB" by sharing with you my favorite go-to gear. I love Zildjian's Kerope 22″ ride cymbals as they have a really good, rich and warm sound. I feel the same about the 22″ Constantinople rides. My favorite set is a vintage Gretsch jazz kit, and definitely a Gretsch 1960s wood round-badge snare drum. The sound of that snare drum is mind-blowing; it just has a very, very nice tone. For sticks I go with Vater Manhattan 7As.
I enjoy listening to Brian Blade—he's definitely one of my favorite drummers—as well as Bill Stewart, another amazing drummer. Kurt Rosenwinkel, Jonathan Kreisberg, Kenny Garrett have also influenced me. I learn a lot from the music they play.
When I was around seven years old I really didn't know what I was going to do in music, so my dad bought me a keyboard and I started playing and exploring a lot of the other sounds it could produce, trying every last one. And then I found the drum sounds and I loved them! I started playing beats and told my dad I wanted to be a drummer so he got me a small drumkit and I practiced every day—sometimes on my own but mostly in a trio with my brother (guitarist Andreas Varady) and dad (bassist Bandi Varady). Advertisement
By the time I was eight years old, I developed a better way of practicing and playing, so when I was nine I was able to play my first gig with them at a festival. I was a bit nervous, but since then I've been playing with them a lot, and they have guided and helped me tremendously. The funny thing is, I actually never had a drum teacher—I am completely self-taught. My brother gave me a few tips while rehearsing, but mostly it was just me on my own.
I'm really glad that I get to see the world as a drummer and that I have the opportunity to perform in cool places like the Montreux Jazz Festival. Ultimately, I'm just really grateful and happy I get to play music with my family. You can find out more about our album below. Thank you for reading.
The Quest is the long-awaited third album from twenty-one-year-old Andreas Varady, a protégé of legendary producer Quincy Jones. The record features Varady's father, bassist Bandi and younger brother Adrian on drums. For more on the album, visit https://resonancerecords.org/shop/andreas-varady-the-quest/. Advertisement
Photo by Martin Atkinson Borrull