On The Beat with Robyn Haycock of Stone Broken: Talks Style and Sound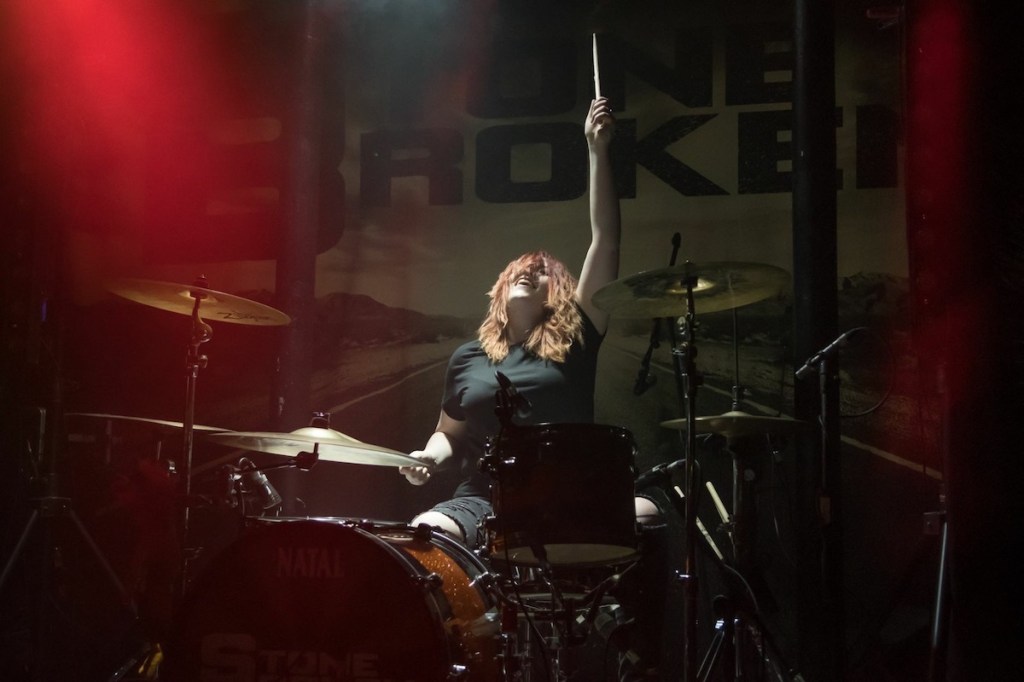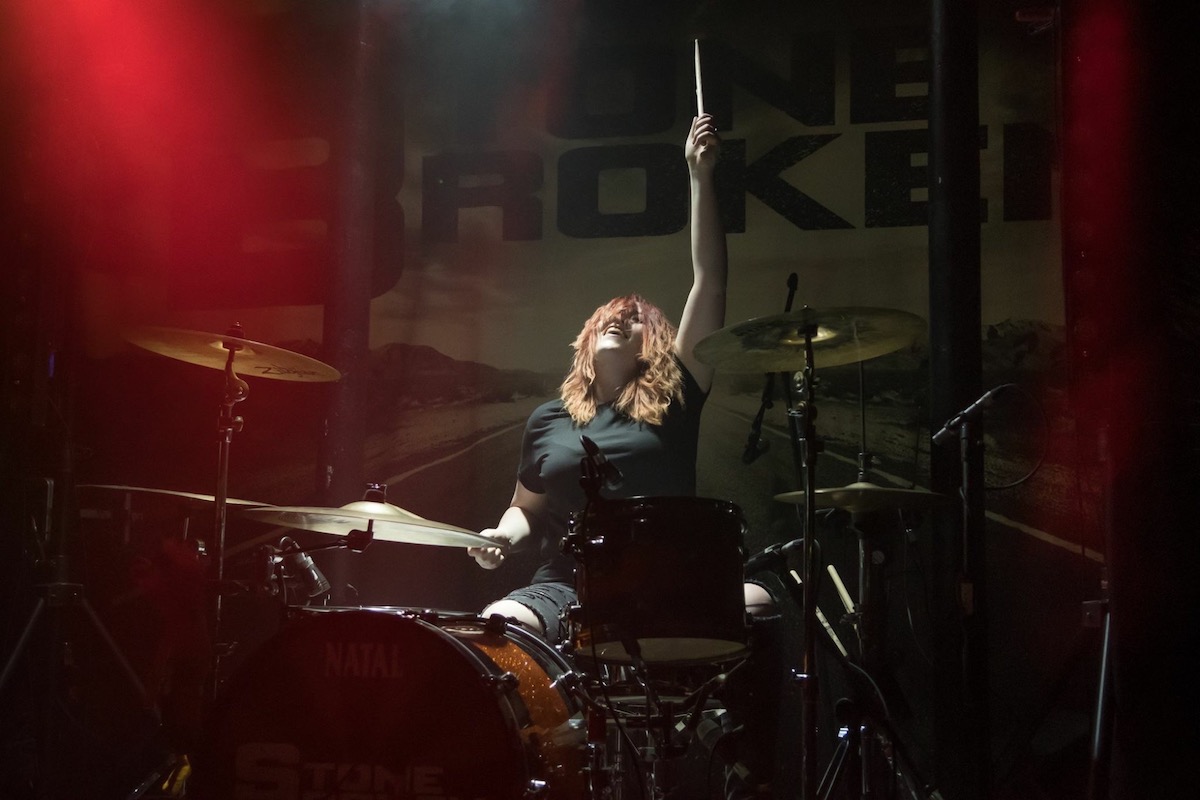 Hey guys and girls! Robyn here from the UK band Stone Broken. It's an honour to be included in this Modern Drummer "On The Beat." I hope you enjoy it!
I was thirteen years old when I first picked up a pair of drumsticks. I was in my music class at school and the substitute teacher asked if anyone knew how to play drums. Not one single person in the class would even give it a go, so I thought, "What's the worst that could happen?" I sat behind the kit and never looked back. I grew up on Led Zeppelin—my dad would play their records every day—so I naturally started picking up on Bonham's style as I was progressing on drums.
I started Stone Broken with singer/guitarist Rich Moss back in 2013. Rich and I met in college where we were both studying music. We played in a couple of bands together and we were always jamming out new ideas at my house. But it wasn't until we met Kieron and Chris that we really started to take things seriously. We all love that big "American" sound, so we tried to bring that into our own style by incorporating huge choruses, big riffs, and massive, stompy drums.
On the road I have a few items that I never want to be without. First is my Tacky Sack by Vater—it was actually recommended to me by John Fred Young from Black Stone Cherry. It stops my hands from getting shredded up and I can hold my sticks better. Secondly, I have a new Natal 6.5×14 steel snare. We recently finished a headline tour across the UK and Europe and I used it every night. It has that fat, punchy sound which suits our style of music perfectly. Advertisement
When we are on tour we spend hours and hours in a van, so I'm always checking out new releases and new bands to see what's new in the rock world. A few bands that are in my current rotation are Shinedown, Halestorm, and Red Sun Rising—but one that I have been listening to a lot is Pop Evil. Hayley Cramer joined the band and has added a new flavour to the mix with her style of playing—it sounds great.
Come over and give us a follow on social media. We are planning to go to the states soon, so keep your eyes peeled! Please check out our new album Ain't Always Easy and our single "Worth Fighting For." I hope to see you at a Stone Broken show soon! Thanks for reading!
Check out the lyric video for the track "Worth Fighting For"
Check out the new video for "Heartbeat Away" here
For more, visit https://www.facebook.com/OfficialStoneBroken/.