On The Beat with Doug "Cosmo" Clifford of Creedence Clearwater Revisited: Talks Influences, Honors, and Fitness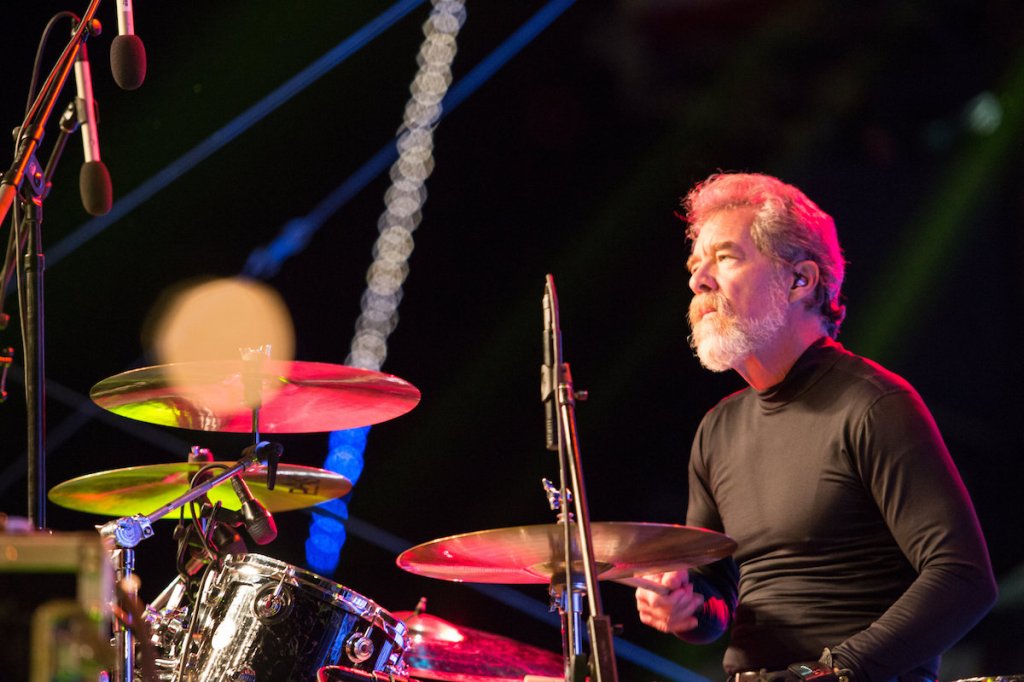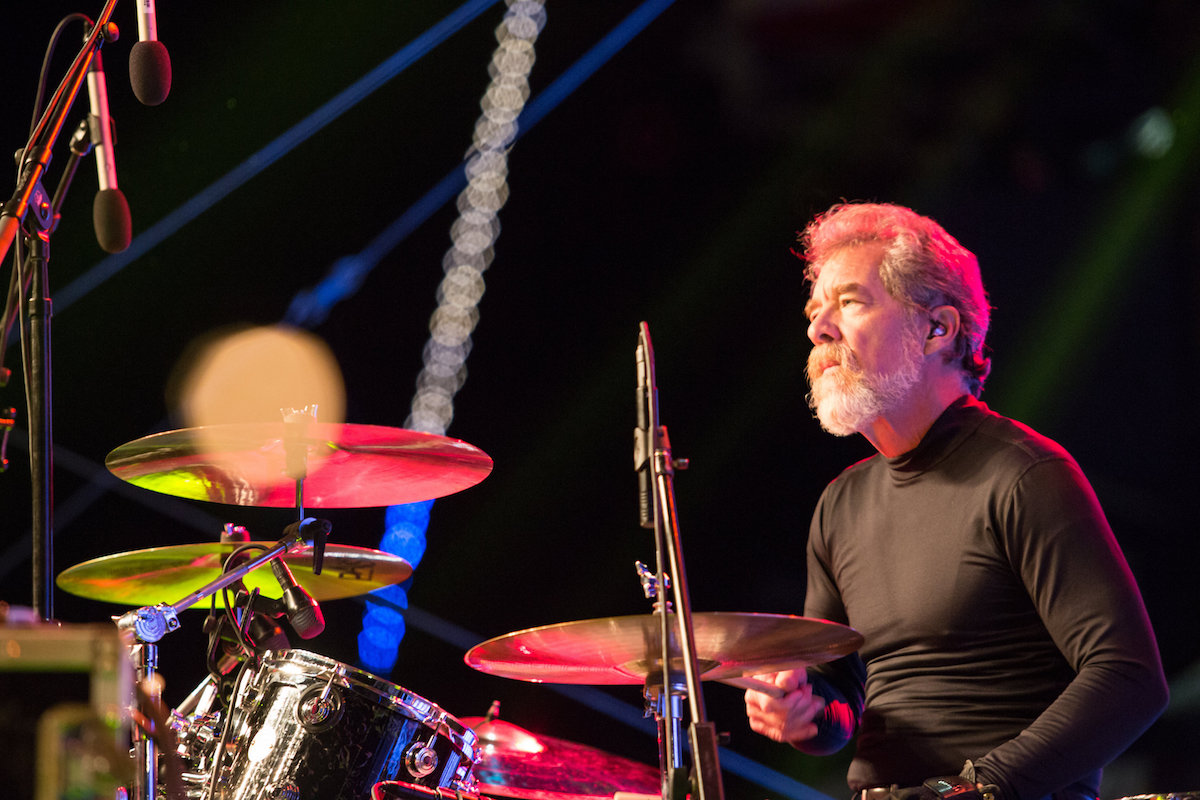 Hello! I'm a big Modern Drummer fan and I'm glad to share this with you all here "On The Beat." I met my partner in crime Stu Cook (Creedence bassist) the first day of junior high school and we hit it off immediately based on common musical interests including Fats Domino and Little Richard.
My first record purchase was "Roll With Me Henry" by Etta James, and "Bo Diddley" by Bo Diddley. I didn't realize it then, but that captivating tom tom rhythm was the path I was going to take. The rest became history and it was fast and furious.
One of my craziest stories from the early days is when CCR was booked to play Johnny Cash's TV show in Nashville in September 1969. I left rehearsals to go into town to buy myself an authentic cowboy shirt and walked past a honky-tonk bar. Back then I had long hair and I probably looked like a Martian to these people. Immediately the bar empties and all these guys have me by my hair, my beard, and are holding me up against the wall. I couldn't move. One said I was going to be in real trouble. And then, thankfully, the Man In Black appeared coming to my rescue, saying, "Boys, what the hell are you doing?" He then told them that if they mess with me, they mess with him. They apologized and said, "Sorry John, we just thought he was a hippie." Advertisement
Stu and I started Creedence Clearwater Revisited in 1995 because John Fogerty was not performing any of the CCR material live at that time and we knew we needed to keep that incredible music alive. We have performed all over the US and Canada and are popular in South America. We have played in Japan, Australia, and New Zealand, as well.
When I'm off the road, I spend time with my wonderful family in my two residences of Scottsdale and Reno. It's so important to work on one's fitness as a drummer to maintain longevity both physically and mentally. My routine at home is walking to elevate the heart rate and I do a workout with light free weights at my home gym. I also do 150-200 crunches a day and lots of stretching. When I'm on the road it's the same but I might use a treadmill based on the weather and the hotel gyms.
In 2016, I was honored by the Musical Instrument Museum in Phoenix (www.mim.org). I became part of its permanent gallery exhibit. My 1969 Camco kit is displayed alongside John Lennon's piano from the Imagine sessions. It's the kit I played at Woodstock and on Cosmo's Factory, Willy and the Poor Boys, and Green River. In 2014, I was included in MIM's Beyond The Beat exhibit showcasing drums of the world. Advertisement
My go-to gear is the Paiste 22″ Blue Bell medium ride. I am Paiste's longest endorsee. I also endorse DW, Vic Firth, and Westone Audio. Thank you for reading!
Check out this classic CCR video here: 
For tour dates and more, visit http://creedence-revisited.com.
@CCRevisited
Photo by Brent Clifford