On The Beat with NYC Session Drummer Alan Childs: Talks New Album and Making a Living as a Drummer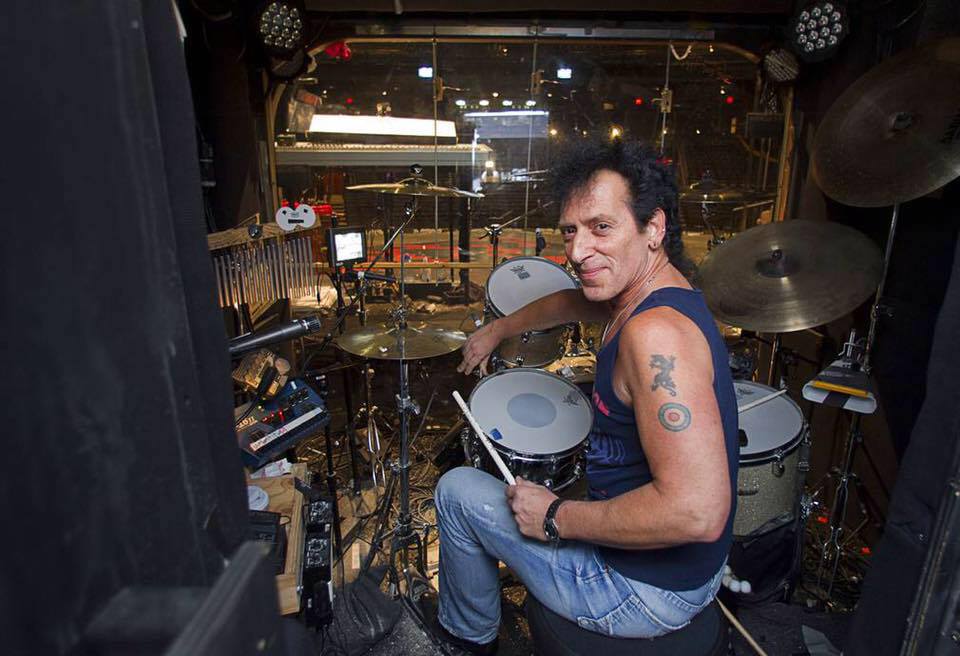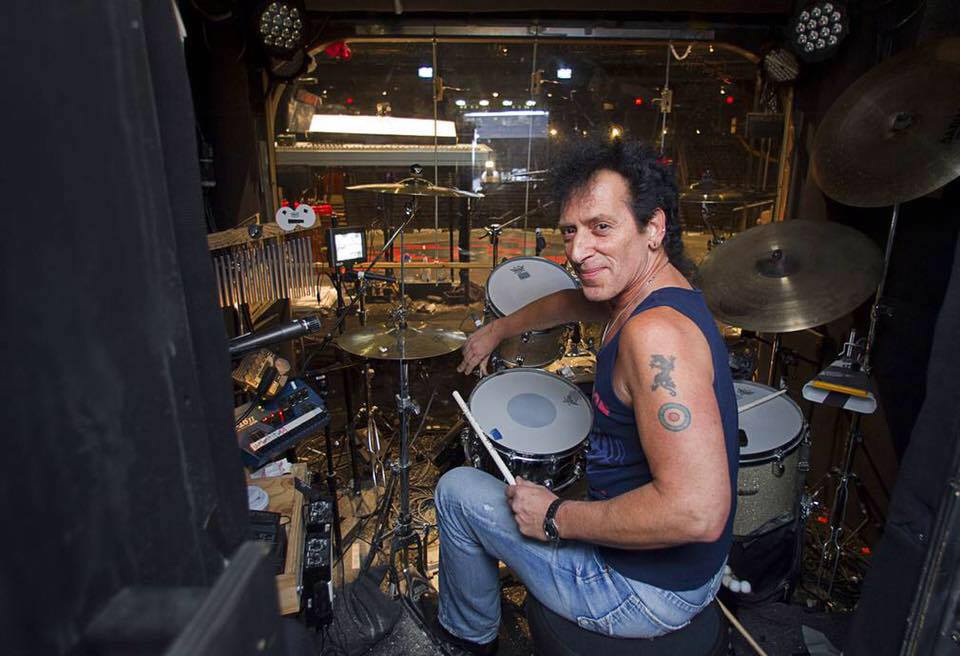 Hey MD Drummers, Alan Childs here. Some of you might know me as the drummer for David Bowie, John Waite, Julian Lennon, and too many others to list here. I was blessed to do many recording sessions, radio, and TV jingles as well.
I was into music since I was eleven years old. Then that first appearance of the Beatles on Ed Sullivan changed my life forever. So many of my peers have the same exact story. I learned by ear from listening to records and I learned so much from Ringo Starr (Sir Richard Starkey).
I started gigging in the late '60s, working in the club date field in the New York Tri-State area from 1975 to 1983. I played with many bands in the NYC club scene in the late '70s and early '80s. Most people don't know this, but in the mid-'90s I dropped out of the public eye to play drums for Broadway show tours. Until 2017, I enjoyed playing these rock/pop-type productions like Rent, Aida, Hairspray, The Who's Tommy, and Rock of Ages. Advertisement
For all you up and coming drummers—why have I worked my whole career? Maybe you're into chops and great gear, which is fine, but if you want to work in the music business and make a living as a drummer, you have to know how to "play for the song" for the genre you're playing. Club dates or society orchestra work was not my goal, though it did keep me working. I never had to get a day job growing up. I learned from club dates that you have to play authentically for the music. A cha-cha beat? Yes, I can do that. Swing? Yes, I listened to big bands and I can feel it. All these situations helped me (and will help you) for the future. Whether you're shooting to be in a Metallica-type band, studio musician, a country pop band, or a prog or jazz band, you have to come up with the goods. You have to be obsessed with music and drums. I was and still am. Advice—listen to everything.
In the mid '70s, I got called for a jingle in NYC. It was all the best NYC studio guys. I was behind baffles but I could see the bass player. We were just about to start and a guy came over to me and handed me a piece of paper. It was a drum chart. I whispered to the bass player that I couldn't read drum music. He started laughing. I thought it was over for me. Then he looked at his chart and told me it was a disco feel with one 2/4 bar stop. He told me to watch him and that he'd cue me for the 2/4 bar stop and he'd give me a downbeat with the neck of his bass guitar for the end. We ran it down once. Even playing with a click for the first time, we nailed a thirty-second jingle on the second take. I immediately went to Joe Cusatis' Modern Drum Shop and Joe taught me how to read in one year. So please, learn how to read if you haven't yet. You can always put it away if you don't need it, but it's good to know how.
I finally have time now for my own solo album, which should be out around the time you read this. It's called Alan Childs' Aftermath. I play all the instruments and sing. The style is a little Zep, prog, and little Bowie-ish. Advertisement
Thanks for listening and thank you Billy Amendola and Modern Drummer for all the years of drum info. Peace!
Watch Alan with David Bowie performing "China Girl" and "Rebel Rebel" Live on the Glass Spider Tour 1987 here: 
https://youtu.be/i2N4PpqzlLM