On The Beat with Robert Ortiz of Escape The Fate: Finding the Connection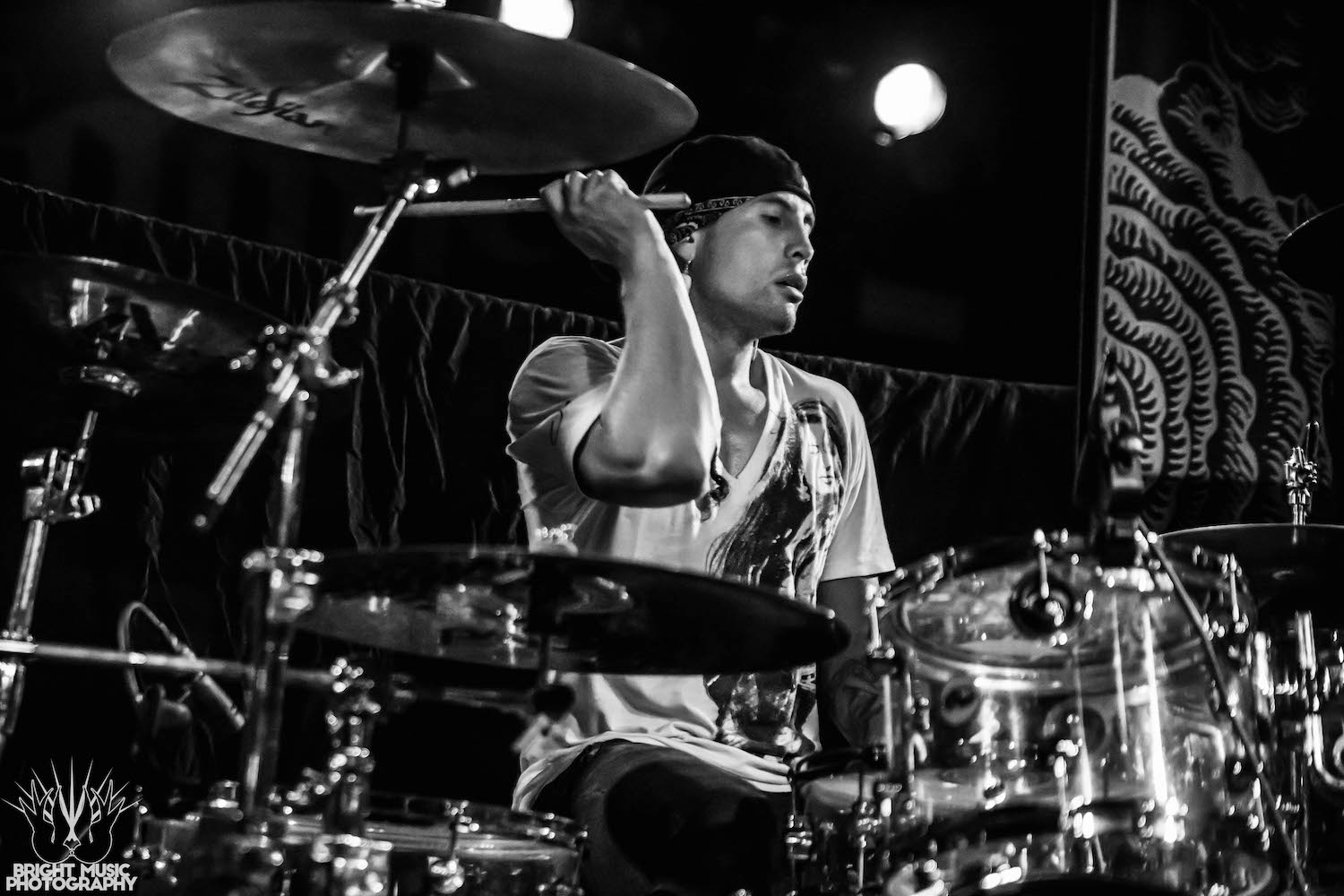 Hello, Modern Drummer readers! My name is Robert Ortiz and I'm out of my mind. I can't necessarily blame drumming directly for my lunacy but it certainly carved a path towards it.
For years, I resented drumming and music in general. When your favorite hobby leads to being in Escape The Fate, you can tend to resent it. Dealing with the insane business of music, and a lifestyle you want no part of but are smothered by, can break you down and ultimately make you legitimately lose your mind.
I needed actual therapy because of it. But once I found my mind, and found God in the process, I began to find the love I once had for drumming and music. I stopped blaming music for my situation. I started using music as my therapy, as my companion, and as a way to channel my truest, rawest emotions. I began using music to reach others who had lost their way. I transformed from a drummer with goals into an artist with a purpose.
I'm not a nerd drummer. I don't play drums as a sport. I don't enjoy trying to learn a rudiment that is so confusing it makes you cry. I enjoy bashing cymbals and hitting drums with every bit of joy and pain I've ever felt. Advertisement
It's not just sweat that I leave on the stage, it's years of anxiety and fear. It's the joy I know I can bring to others. It's knowing that I looked death in the face and said, "Fu*k you." It's knowing that if I'm real and give all of myself—my heart, my soul, my body—that I can feed my kids with music.
I wrote far more on Escape The Fate's new record, I Am Human, than I ever have before. There's an acoustic song I wrote with no drums on it (imagine that, the drummer writing the one song on the record with no drums). It's about the regrets I had when my grandfather passed away and how it destroyed my family.
This record truly is therapy. It serves as a distraction from stress, as a friend I can be totally open with in sharing my feelings, and as a voice of reason that tells me what I need to hear.
Having that connection makes me sit on a lame-ass practice pad and do those boring-ass rudiments. I need to do that stuff in order to channel the things I've described. Like a marriage, you have to sacrifice and do things you don't want to do in order to be stronger and make the other side happy—and you want the other side to be happy, because you love it. Drumming is still, and will always be, the heartbeat of my musical journey and the passion of my life. Advertisement
I Am Human is being released on March 30, 2018. We are currently touring in the UK and Europe. And we are touring April 5 through May 13 in the US with Papa Roach and Nothing More.
Thanks to Vic Firth drumsticks and Evans drumheads for always taking care of me.
For tour dates, videos and more, visit http://www.escapethefate.com.