Blues Music Awards Honors Top Drummers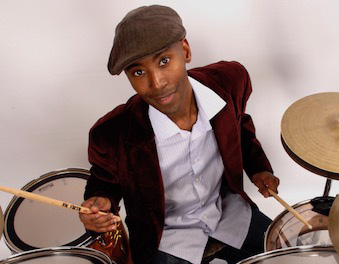 The nominees for the 39th Annual Blues Music Awards, presented by the Blues Foundation, represent a prestigious collection of acclaimed performers and rising stars that reflect the breadth and diversity of today's blues music scene. This year's nominees in the Instrumentalist—Drums category are Jimi Bott, Kenny "Beedy Eyes" Smith, Tom Hambridge, June Core, and Tony Braunagel.
The Awards, which are universally recognized as the top accolade afforded blues musicians, uphold the genre's rich cultural traditions while every year honoring the exceptional achievements in performances, recordings, and songwriting. The Awards show is a premier event for blues musicians, professionals, and fans around the globe because not only do almost all the nominees attend the ceremony, but they typically perform at it too.
This year's ceremony will take place on Thursday, May 10, at 7 p.m. at the Memphis Cook Convention Center. Individual tickets cost $150 per person, regular tables for ten are $1,500, and premium tables for ten are $1,800 each. All tickets are on sale now at blues.org. The Blues Foundation's block of rooms at the Sheraton Memphis Downtown Hotel is also open for reservations; go to blues.org or bookings. Advertisement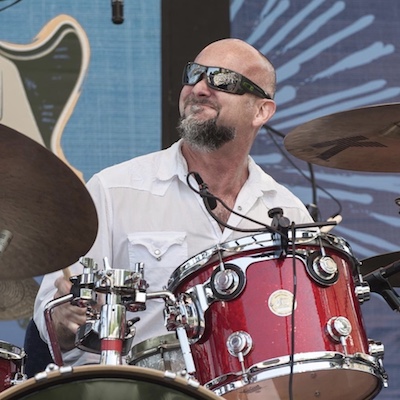 Nominee Jimi Bott has appeared on more than ninety recordings and has been nominated a record seventeen times in Instrumentalist—Drummer category, winning the honor in 2015. Jimi started his professional career at the age of seventeen with well-known Bay Area blues men Paul Durkett and Byrd Hale. At nineteen he joined Mark Hummel and the Blues Survivors. On his twenty-first birthday he auditioned for and won the gig of his dreams with Rod Piazza and the Mighty Flyers, and he spent eight years with the Fabulous Thunderbirds. Check out Jimi's discography at jimibott.com.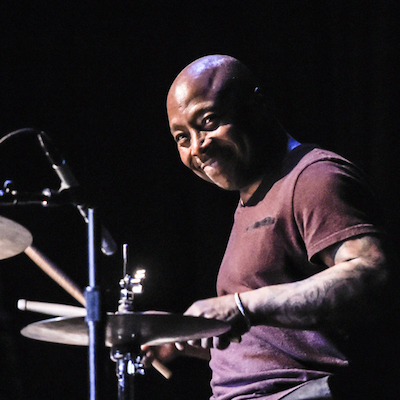 June Core was born in Cleveland, Ohio. Early on in his early career the self-taught musician gigged in and around the city with organist Eddie Baccus and with various funk, jazz, and soul groups. In 1978 he was introduced to Robert Lockwood Jr. and Johnny Shines. Robert and Johnny taught June, in one day, five different shuffles to use in any blues. "That was start of my career," says June. Robert and Johnny Shines became June's second fathers, and his musical relationship with Lockwood lasted nearly ten years. As a result of his relationship with Robert Lockwood, June shared the stage with BB King, James Cotton, Mighty Joe Young, Willie Dixon, Albert Collins, and many others.
In 1987 June headed west to San Jose, California. Shortly thereafter, he was hired by Mark Hummel, a stint that lasted two years. He soon met Andy Santana and, along with Mike Schermer, founded the Soul Drivers, a highly successful Santa Cruz–based blues band. In 1991 the Soul Drivers became Angela Stehli's backup band. June also worked as a side man for Miss Laverne Baker. In 1996 June was asked to join Little Charlie and the Nightcats and spent five years touring with them. In 2004 June was hired by Charlie Musselwhite and has been a member of the band since. June has multiple Blues Music Award nominations and has played on several Grammy-nominated recordings. See June's discography at discogs.com.  Advertisement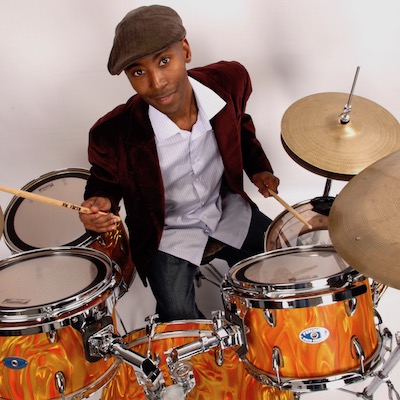 Kenny "Beedy Eyes" Smith grew up in the same house where Muddy Waters once lived in Chicago. Throughout his childhood, Kenny was surrounded by Muddy and his friends, which included his own father, Willie "Big Eyes" Smith (1936-2011). Kenny has played over 9,500 live performances to date, and in 2011 he won a Grammy award for his work on Joined at the Hip by Pinetop Perkins and Willie "Big Eyes" Smith, which featured his writing and drumming contributions. Kenny won Living Blues awards for most outstanding musician (drums) in 2008 (shared with Willie "Big Eyes" Smith), 2009, 2010, 2011, 2012, 2013, 2014, and 2015. In 2009, the album Chicago Blues: A Living History, which Kenny recorded, was nominated for a Grammy Award. This same album won Best Blues Album in 2009 by the Academie de Jazz de France.
Kenny is a four-time nominee for a Blues Music Award for Best Drummer by the Blues Foundation. He performed at the Kennedy Center Honors in 2008 with Koko Taylor and B.B. King during a tribute to actor Morgan Freeman. And in 2010, Kenny toured with the Taproot group and the U.S. State Department in Africa, where the group played for ambassadors and returnee/refugee camps and taught workshops to local musicians. Kenny's also passionate about the Blues in the Schools program and is spreading the message about the blues by providing education to students both in the United States as well as internationally.
Tom Hambridge is a two-time Grammy Award-winning producer, ASCAP Award-winning singer/songwriter, accomplished session/touring drummer, and solo Artist. He's the recipient of seven Grammys and has performed and recorded with Delbert McClinton, Buddy Guy, James Cotton, Bo Diddley, George Thorogood, Roy Buchanan, Michael McDonald, Chuck Berry, and many others. He's also recorded six critically acclaimed solo albums and actively tours with his band, Tom Hambridge & the Rattlesnakes. Advertisement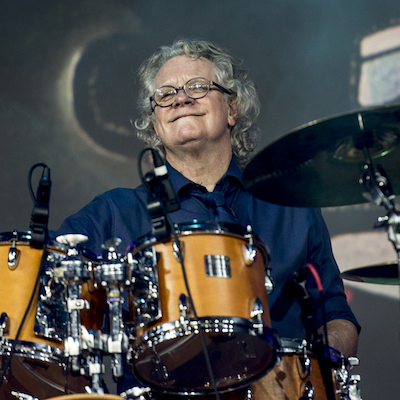 Tony Braunagel began drumming as a teen. In 1979 he relocated to Los Angeles, where he found work touring and recording with artists such as Eric Burdon, Rickie Lee Jones, and Bette Midler. In 1984 he took the drum chair in Bonnie Raitt's band, playing on the albums Nick of Time and Luck of the Draw and touring with the singer and guitarist until the early 1990s. Throughout the 1990s Braunagel played on many sessions, including two Grammy award–winning albums by Taj Mahal, Señor Blues and Shoutin' in Key, the latter of which he produced. Tony also spent several years touring with Taj Mahal and The Phantom Blues Band.
In addition, Braunagel has played on many film scores and television shows. In addition to the drums he also plays bass, sings, is a Blues Music Award winner, and has ten BMA nominations under his belt. From 2001 to 2009, Braunagel had a recurring role as an actor and a drummer on the ABC sitcom According to Jim starring Jim Belushi, appearing in about forty episodes. In 2015 Braunagel played the drums and produced Karen Lovely's album Ten Miles of Bad Road. In 2017, he appeared on Tom Maclear's Gods and Ghosts.