On The Beat with Josh Roossin of the Jacks: Talks Influences and Gear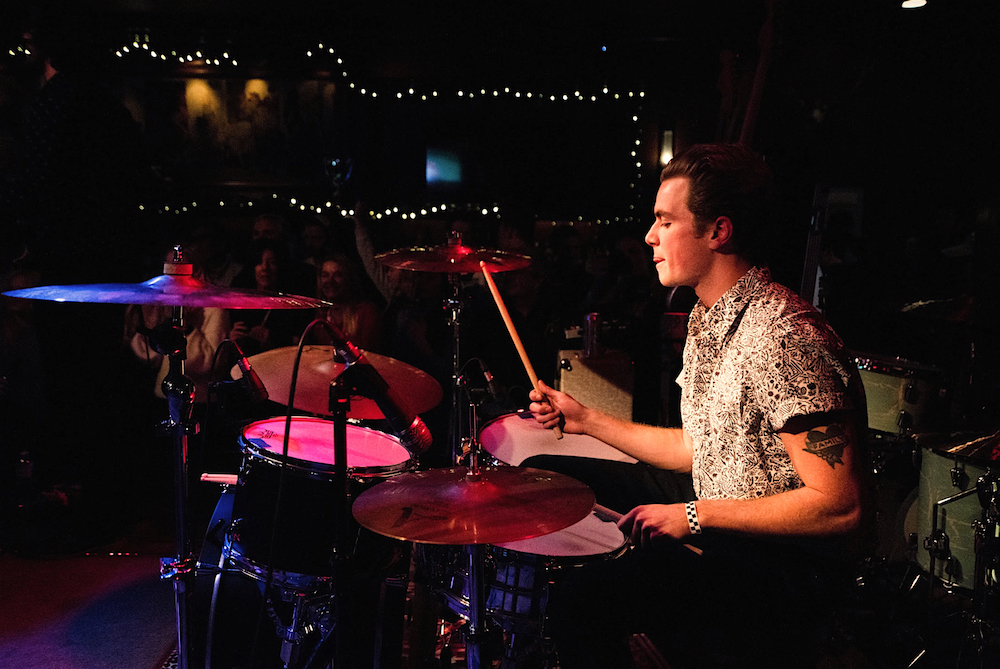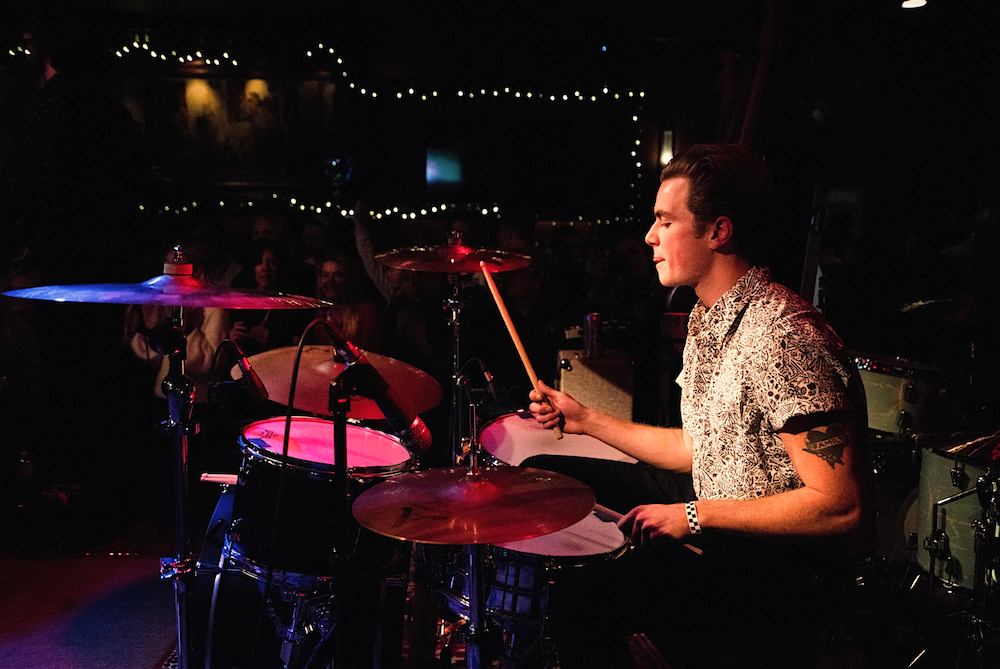 Hello Modern Drummer! I'm Josh Roossin and I play drums for the Jacks. It is an absolute honor to be contributing to "On the Beat!" I am currently writing this piece in my living room in Huntington Beach, CA after getting off a long and eventful car ride back from our sold-out show in Sun Valley, Idaho. The band and I are excited to jump back into the studio to record some more tracks before our February 14 show at the Troubadour in LA.
The Jacks are a relatively new, Brit-rock inspired band from Southern California. When I joined the band in May, we went through a transformation and discovery process where we blended our influences together, creating an animal I couldn't be more proud of.
In November, we submitted our music to the KLOS 95.5 "Next 2 Rock" competition. We were chosen as one of Southern California's regional finalists, and then won the regional competition at the Viper Room in Hollywood. We decided, however, that it was the best decision for the band to not carry on into the national finals. We are currently writing, recording, and organizing our shows for spring/summer 2018. Advertisement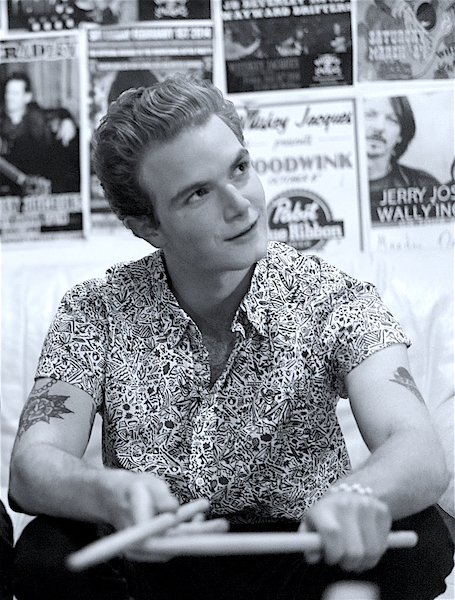 I fell in love with drumming after seeing my uncle's drumset when I was ten years old. He is a great drummer and was kind enough to give me an old CB snare drum that I have been playing ever since. I've had the privilege to study under Johnny Byrne, former touring drummer for KC and the Sunshine Band, since I was eleven years old. I grew up playing and studying primarily funk, rock, Latin, and jazz music. Throughout my years studying with Johnny Byrne, I played in his annual drummer showcases performing drum covers from Led Zeppelin to Toto, and Steely Dan to Edgar Winter.
While in middle and high school, I performed in my school's drumline and jazz band along with short-lived indie bands formed amongst my childhood friends and me. My favorite music to listen to and draw inspiration from has always been classic, new wave, and indie-rock. Some of my favorite bands/musicians are Led Zeppelin, David Bowie, the Rolling Stones, the Smiths, the Growlers, the Strokes, Temples, and Twin Peaks.
When it comes to drumming, John Bonham has always had a giant influence on my playing. Not because of the technicality of Bonham's drumming, but the feel he has. I believe having feel is always more important than technicality. While a great drummer should have the chops to play a variety of styles, fills, and rhythms, having feel and playing tastefully with the music I am trying to create is always at the forefront of my mind. Advertisement
I currently play a Ludwig 5X14 Supraphonic snare drum, and a Gretsch Catalina rock flat black drumset: 8X12 rack tom, 16X16 floor tom, and 14X24 bass drum. I play Remo Ambassador coated heads on my snare, Remo Ambassador vintage heads on my toms, and a Remo Powerstroke P3 clear and fiber skin on my bass drum. I play Zildjian A custom 14″ hats, 17″ and 18″ crashes, and a 20″ ride. I use a DW 9000 pedal and 5000 hardware. I have been gripping Vater 1As since I started playing and still do so to this day.
I'm beyond excited for what the Jacks have in store in our future and it's a blessing to be playing music every day! Thanks for reading.
Watch the music video for "She's a Mystery" here: 
For tour dates, music, and debut EP (coming soon), please visit www.thejacksbandla.com, www.facebook.com/thejacksbandla.com, and www.instagram.com/thejacks.band.
Photos by Halsey Manor and Tommy Riggio