On The Beat with Joey O'Brien of Biters: Talks Tours and Gear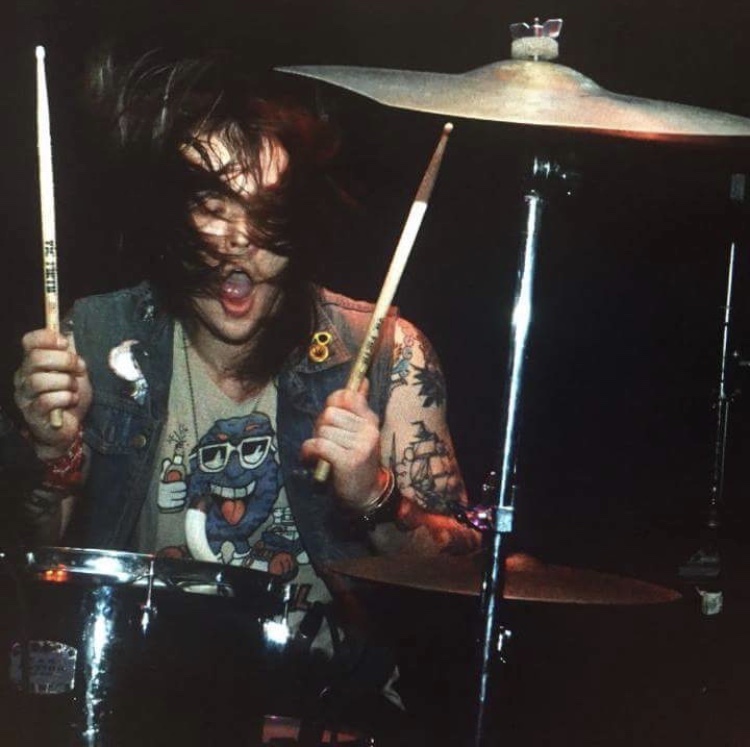 What's up, Modern Drummer? My name is Joey O'Brien and I play drums for Biters. We're a four-piece band out of Atlanta, Georgia influenced by early '70s glam, power pop, and classic rock 'n' roll. We draw influences from T-Rex, Bowie, Alice Cooper, Cheap Trick, and Thin Lizzy, to name a few. We released our second full-length album titled The Future Ain't What It Used To Be in 2017.
We recorded drums at Maze Studios in Atlanta. I used a 6-piece maple Ludwig kit, a 24″ kick, 13″ and 14″ rack toms, 16″ and 18″ floor toms, and a 14″ Yamaha snare drum. For cymbals I used all Sabian—Crescent 15″ Fat Hats, 20″ AAX X-Plosion crash, 19″ AA medium crash, and a 21″ raw bell dry ride. The album was produced and engineered by our good friend Dan Dixon.
In support of the album's release, the band has been on the road a lot in the States and recently in Europe and the UK with our Atlanta brethren, Blackberry Smoke. We also just recently finished up Kiss Kruise VII. It was a blast being stuck on a boat with so many talented musicians and playing to die-hard rock 'n' roll fans every night. Advertisement
Right now we are in Europe supporting Finnish goth-rock band Him on a three-week "farewell tour." That'll wrap up the year for us, but we have a few festivals and other tour plans in the States for next year, so check our Facebook page frequently for updates on that and other news.
I'd like to give a thank you to Sabian for my cymbals and support on the road. Thanks, and catch us in a city near you soon!
For more on Joey and Biters, please visit www.bitersband.com, www.instagram.com/biters, www.twitter.com/TheBiters, www.facebook.com/BITERS, and Instagram.com/herb_reathstinks27.
Watch "Stone Cold Love," the latest single off the album The Future Ain't What It Used to Be here: