On The Beat with Ivan Hampden Jr.: Shares Musical Journey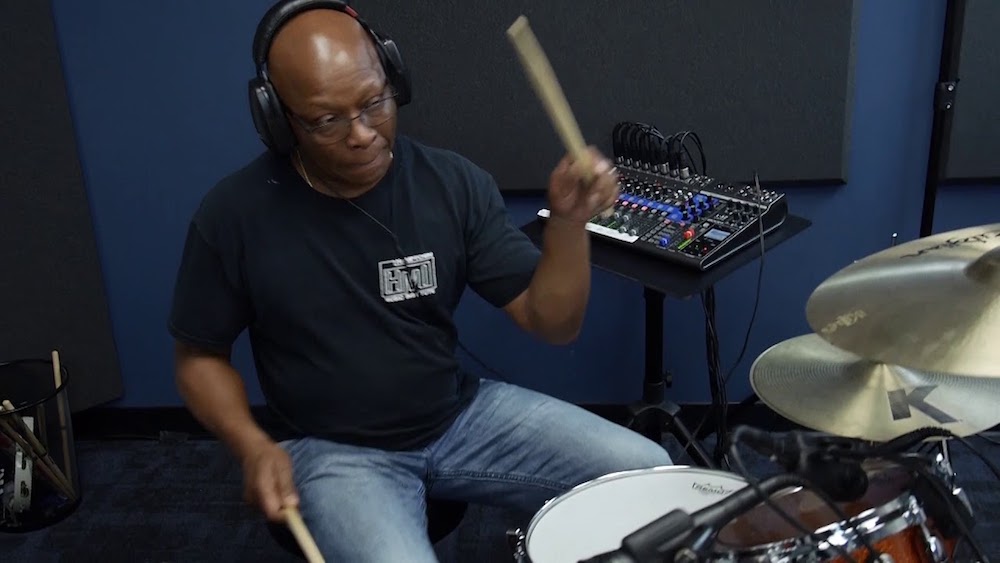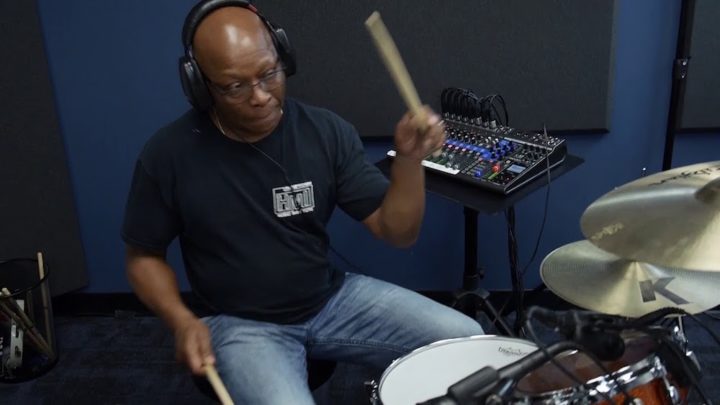 Hello everyone! I'm Ivan Hampden Jr. and I've spent a large majority of my career performing and recording with various major artists, most notably Luther Vandross, Ashford and Simpson, Roberta Flack, Jennifer Lopez, Eartha Kitt, Phil Perry, Patti Austin, and many more.
My journey started in New York City, where I was born and raised. I've been blessed to have some of the most amazing musical mentors and teachers in the music business. In 1984, I was hired by Ashford and Simpson to follow the great late Yogi Horton, as he was busy on tour with Luther Vandross. In 1987, I would once again follow Yogi after he was tragically taken from us. I continued with Luther Vandross until a stroke brought him down in 2003.
While with Luther, I had the opportunity to record, write, tour, and produce with many amazing artists as a songwriter and producer. I wrote and co-produced a song for Mavis Staples while she was signed to Paisley Park/Warner Brothers Records by Prince. That led to a music-publishing contract with Polygram Publishing International. After Vandross' stroke, I freelanced quite a bit with Stephanie Mills, Ray Chew and the crew, Nile Rogers, and a host of other artists. Advertisement
In 2007 I was offered a position at North Carolina Central University as the music production adjunct professor, where to my surprise Branford Marsalis was the artist in residence. I stayed there until 2011. Music education is important to me and I enjoy teaching up-and-coming musicians. In January 2014, I founded Hamptown Music Institute in Clayton, North Carolina where I teach and mentor musicians of all ages, along with three additional instructors. My beginner instructional book was just completed and has been well received.
Most recently, I was asked to record on my old friend, bandmate, and master musician Tinker Barfield's new CD Blended, which was just released on iTunes. Tinker brought some of the Luther Vandross band members together and the sessions were special and full of love and magic. The musical arrangements are awesome and the album is appropriately titled—a blend and twist on classic songs and original music. Find it on iTunes here: https://itunes.apple.com/us/album/blended/1327602191.
As I continue to perform, teach, write, and produce music, I am humbled at what I have been able to accomplish and the musical family and friends I have been able to do it with. Thank you to Billy Amendola and Modern Drummer for this opportunity. Thanks for reading! Advertisement
Watch Ivan performing live with Roberta Flack on "Feel Like Making Love" here: