On The Beat with Kristina Schiano: Talks Determination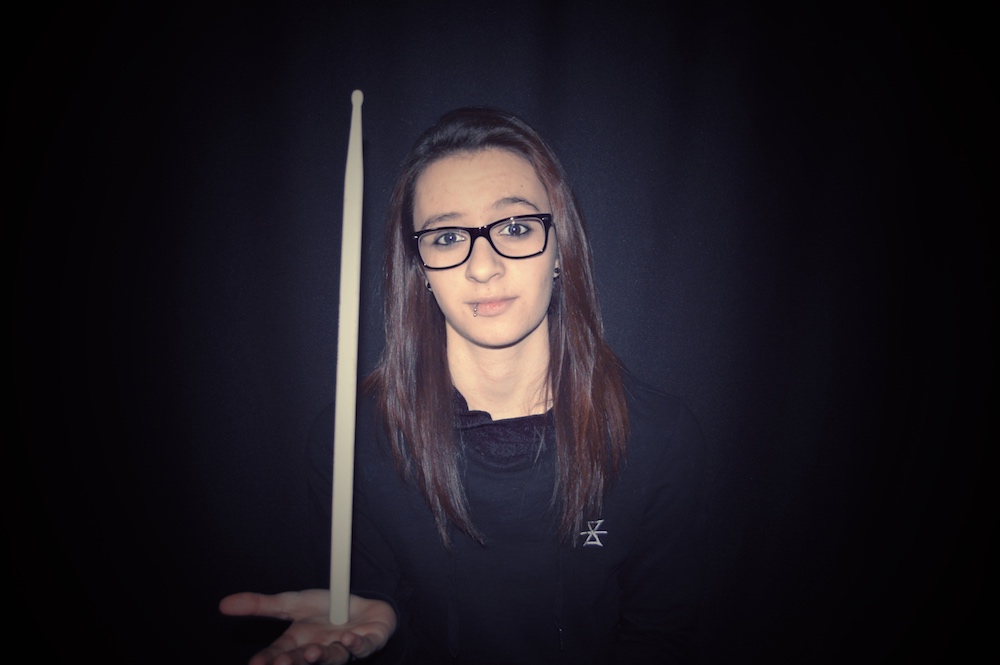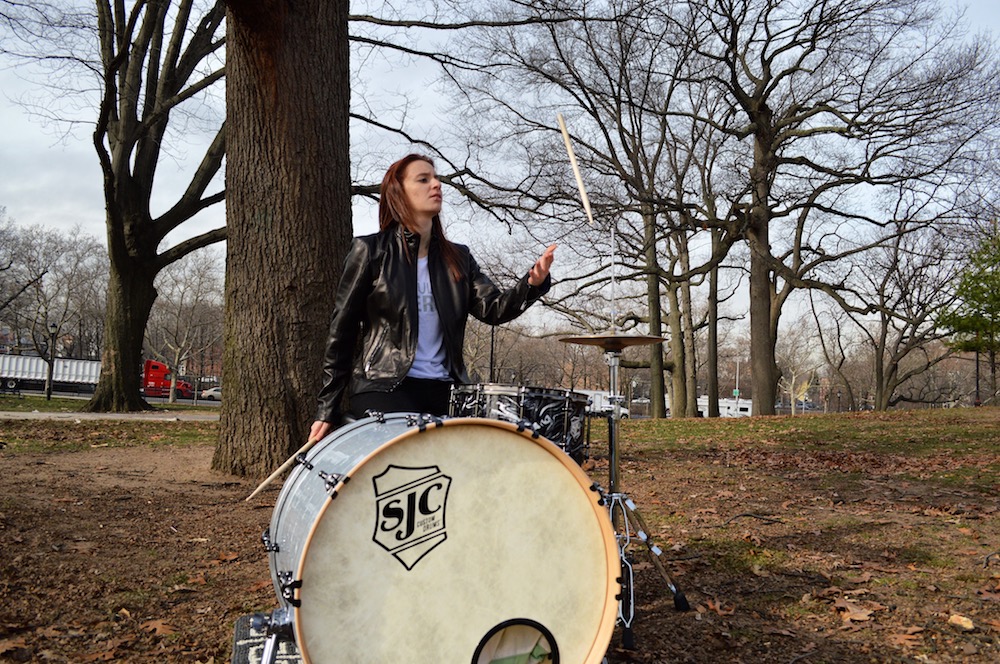 Hey Modern Drummer family! My name is Kristina Schiano and it's awesome to virtually meet you! I'm a twenty-two year old, self-taught drummer from Brooklyn, New York, who transformed her bedroom into a film and recording studio.
What do you do when you can't find any musicians to form a band with? Well…YouTube was my answer! I've been posting drum covers, vlogs, and motivational content on YouTube for eight years now. My channel now has more than 19 million views and 240,000 subscribers.
When I first started my channel, I had absolutely no idea what something as simple as posting a video could do for my career. I had one pink Canon digital camera set at the worst angle possible (trust me), and audio that wasn't even synced up with the video. I had no clue how to edit the song with my drums, so I would just blast the music out of the computer speakers in hopes that the camera would pick it up—which of course it did not. Advertisement
Even with all of the cluelessness going on, I was completely in love with what I was doing. I grew up watching people like Cobus, Casey Cooper, Matt McGuire, Anika Nilles, and so many others who posted covers online. Every time I watched one of their videos, I thought to myself that that could be me one day. I had no clue how to get to their level, and I'm still figuring it out, but I promised myself that I would.
Things started to change after my first NAMM convention in 2015. At that time, my channel was small and had about 7,000 subscribers, but I made a lot of contacts and built relationships with companies that I am now endorsing. Once I got back from the convention, I decided that this was going to be what I do. I invested in new equipment, learned how to edit, really figured out how YouTube worked, and how I could get my videos seen.
Here we are, just a few years later, and I have achieved things that I never thought were possible. I recently partnered with Yamaha to be the face of their new product called the EAD10. Everything that came out of that experience ended up getting me my first ad in Modern Drummer magazine. That is something that I will cherish for the rest of my life. Advertisement
To the people reading this, I want you to know that if you are determined and work hard for what you love and believe in, you can absolutely achieve it to greater lengths than you ever imagined. Thanks for reading!
I proudly endorse SJC drums, TRX cymbals, Vater drumsticks, Drumtacs, and Vratim shoes.
Find Kristina on social media at YouTube: Kristina Schiano, Facebook: KristinaSchianoDrums, Instagram: schianooo, and Twitter: drumgal95.