On The Beat with Jeremy Carlstedt: Talks Recordings, Influences, and Gear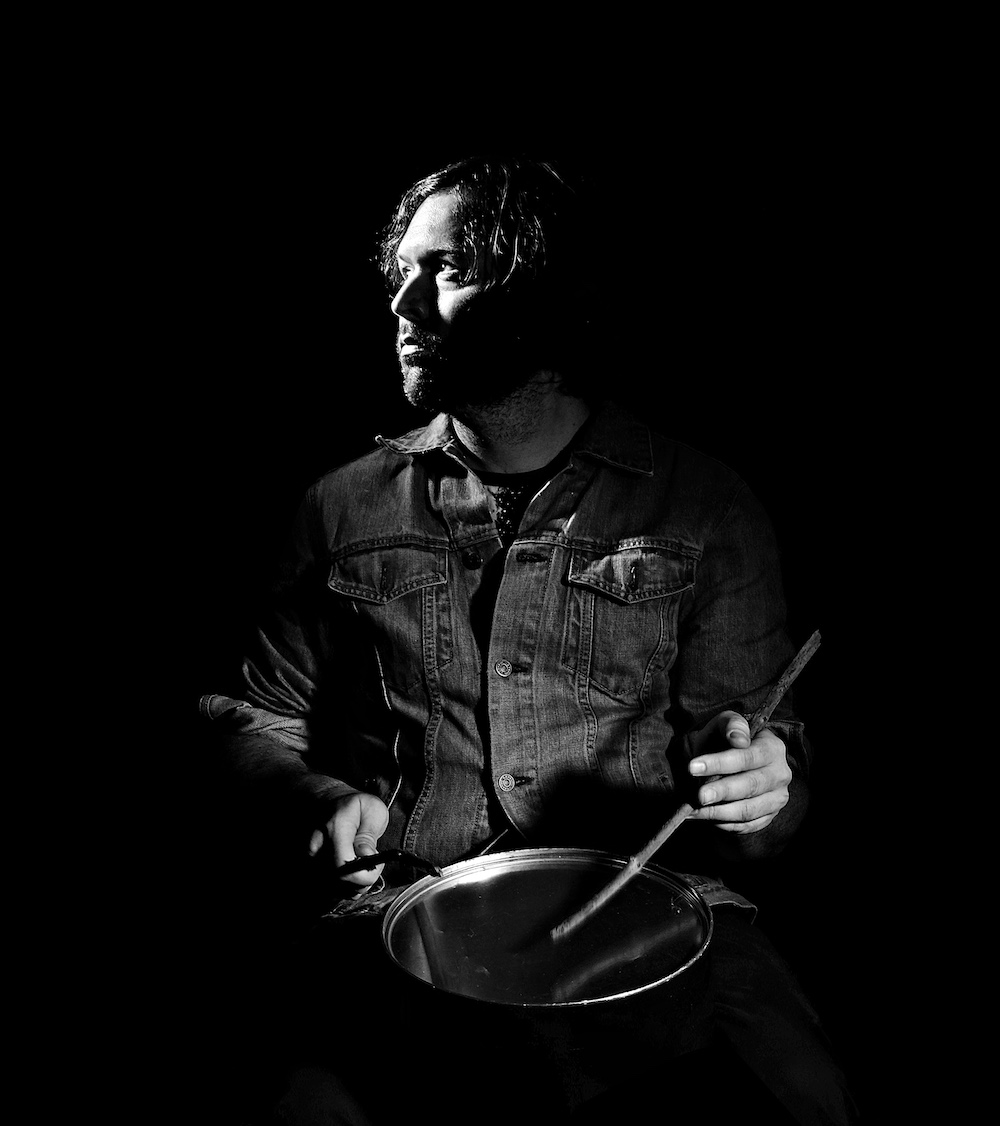 Hello Modern Drummer readers! This is New York City-based drummer/percussionist/songwriter Jeremy Carlstedt, and I'm happy to be here "On The Beat" sharing some of my past, present, and future with you.
Since moving to New York in 1994, I've had the chance to perform with artists of many genres, but have primarily focused on the jazz/avant-garde/art-rock areas of music. Currently, I'm a member of Vincent Chancey's group Phat Chance, Brian Settles and Central Union, as well as Orion Tango. I can often be found freelancing in and out of NYC with various artists and also lead my own groups.
My last album, Stars Are Far, featured my own compositions with a heavy dose of experimental improv mixed in. I'm currently writing material for my next album that will be released in early 2018.
One of the most important experiences I had as a musician was working as a percussionist with Chico Hamilton for nine years, traveling the country and performing at places like the Newport Jazz Festival. This position transitioned into me playing half of the show on the kit, composing for the group, and even singing a bit. In fact, it was Chico who encouraged me to sing, which led to my first recording, When I Wake Up—a psych-rock vocal album. Advertisement
Chico has been my most important influence. He taught me about dynamics, feel, when to lay out, and most importantly, about touch. When Chico was not well enough to play on his last album, The Inquiring Mind, he asked me to step in and take care of the drum duties, and asked each member of the group to contribute compositions. He really wanted to see the younger generation succeed and was a friend on and off the bandstand.
My setup includes a '66 Club Date (12″/14″/20″) that I just had rewrapped in Champagne Sparkle, '70s WMP Gretsch kit (13″/16″/22″), a tiny travel kit (12″/16″), and Chico's stage kit (10″/12″/14″/16″/16″ with a 16″ BD and Solid Drum Company snare). Since joining the Bosphorus roster, I've been using 20″/22″ rides, 13″/16″ hats, an 18″ crash ride, and a really sweet 18″ flat. I'm a Vater artist and use 5A Los Angeles sticks, brushes, and assorted mallets.
Thanks for reading! You can keep in touch and check out where I will be at http://www.jeremycarlstedt.com.