On The Beat with Chris Hornbrook of Dhani Harrison: Shares Background and Metalcore Experience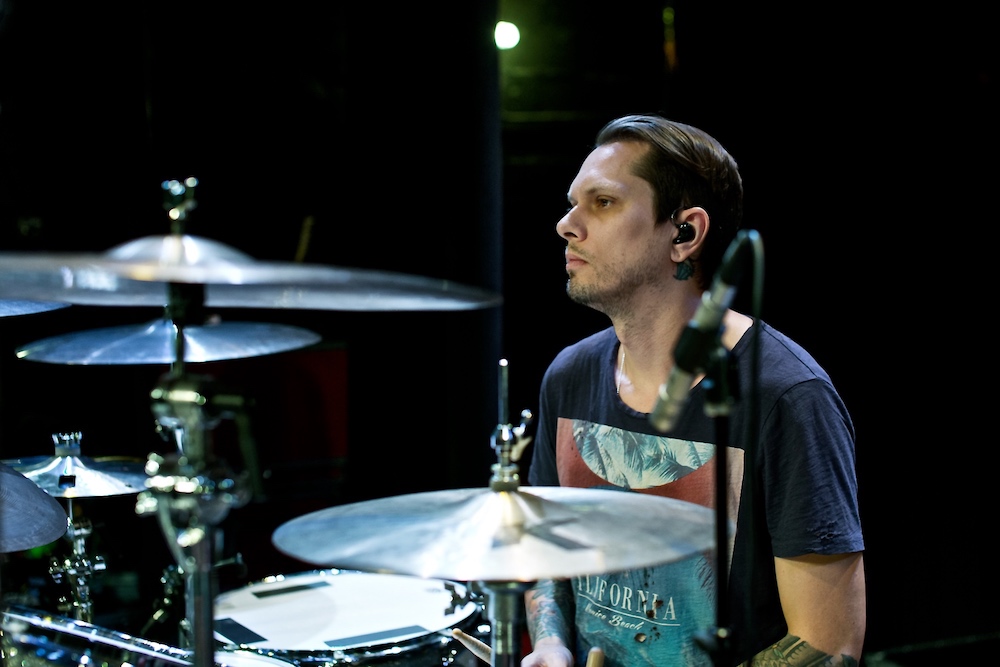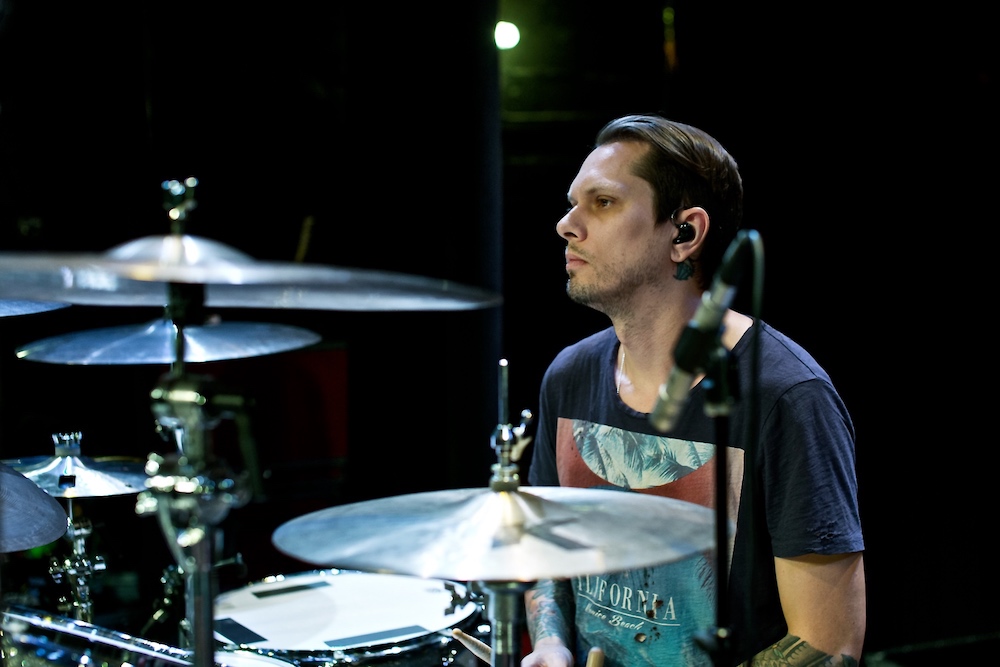 Hello Modern Drummer readers, Chris Hornbrook here. I'm currently writing this piece while doing a few live shows and radio performances with Dhani Harrison out on the East Coast. Dhani just released his solo debut record In///Parallel through HOT Records (BMG). We've been pretty busy doing lots of promo leading up to its release. To be honest, it's been nonstop and so much fun, which is always good.
To give you a little bit of background, I started drumming when I was around twelve years old. My dad is a bass player so I've been surrounded by music in many different forms my entire life. The very first instrument I was introduced to was the guitar when I was seven. I received lessons for about two years but I never really took to it. Then some time later when I was in middle school I gave alto saxophone a try, but again it didn't stick. It wasn't until I sat down behind a drumkit at a neighbor's house that I knew that drumming was for me. When I was around fifteen I played my first show with a few kids from my high school and neighborhood—I was hooked immediately.
During my formative musician years I really fell in love with players who were more "song crafters" rather than the overt technical ones. Hearing simple but musically effective drumming or what a deep pocket could do for a song arrangement really resonated with me. Advertisement
After about three years of playing and hustling as much as I could, I was asked to join a new Florida hardcore band named An Acre Lost. That band would go on to become Poison The Well. We secured a European record deal with an independent label and started touring short runs when I was still in high school. Once I graduated, the band worked pretty hard nonstop from 1997 to 2010. We released five LPs and two EPs on major and independent labels, toured the world multiple times, and are considered to be one the pioneers of the popularization of the "metalcore" genre from the late nineties into the early two thousands. I'm immensely humbled and grateful to have been a part of that whole experience.
Being involved with PTW has allowed me to work with a lot of amazing bands and artists across all different genres. I've been fortunate enough to have worked with Senses Fail, Shai Hulud, Big Black Delta, Sleigh Bells, the Black Queen, Fenix TX, and Trash Talk. Hopefully, this will continue to grow and give me new musical experiences as I become older, and my career progresses.
I'm a proud endorser of Q Drum Co. drums, Zildjian cymbals, DW hardware and pedals, Promark sticks, Evans drumheads, Snare Weight drum dampeners, Kbrakes, Tru-Tuner, and Reflexx practice pads. Thanks for reading! Advertisement
Watch Chris with Dhani Harrison on "Admiral of Upside Down" here: 
 For more, visit www.chrishornbrook.com.
Facebook: https://www.facebook.com/ChrisHornbrook
YouTube: https://www.youtube.com/user/christopherhornbrook