On The Beat with Brandon Crook of the Sherlocks: Talks Debut Album and Upcoming Tour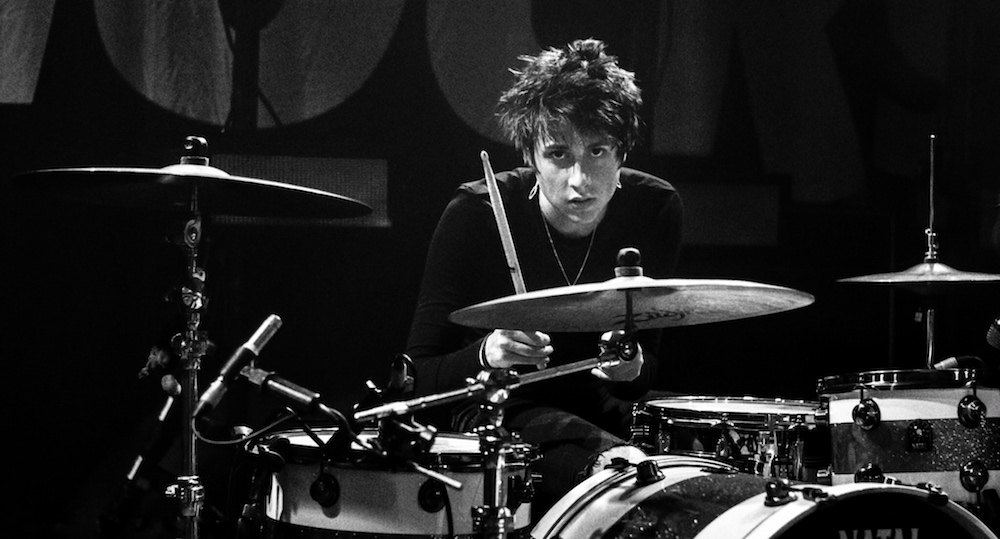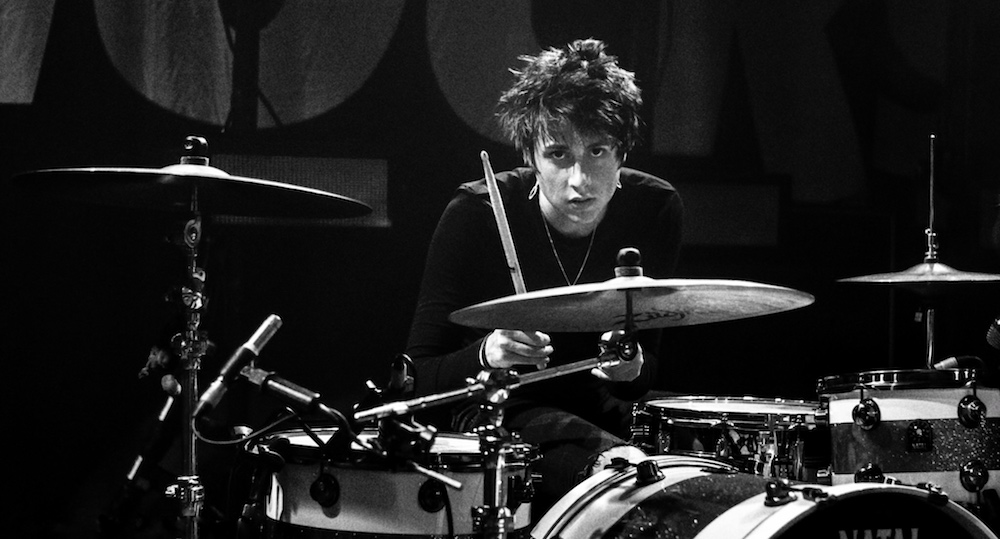 Hello Modern Drummer readers, I'm Brandon Crook, drummer for the Sherlocks. Our debut album Live For The Moment came out this past August and finished number six on the charts.
I started drumming when I was fourteen years old and got a drumkit for Christmas. My old faithful, a blue Tempo by Dixon, is still in the back of my dad's garage. I spent many years hammering away on those drum skins. I grew up watching and admiring drummers such as Travis Barker, Matt Helders, Keith Moon, Chris Sharrock, Gary Powell, and Zak Starkey.
I've always been about playing live on the road rather than recording in the studio. However, the more I've been recording the album and demos, etc., I've grown to love the experimental side of being in the studio. I recorded most of the album on a 1970s Slingerland kit.
I'm typing this "On The Beat" whilst we are on the road traveling to Berlin, Germany as part of our first headline European tour. The crowds have been really great and you can really feel the love from the people. They're real music lovers over here! Advertisement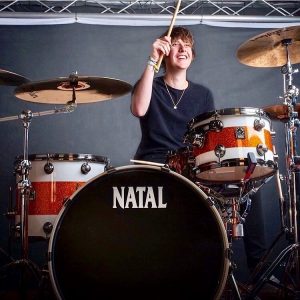 Straight after we finish this tour, we head out to North America for our first leg of our headline tour. In November we play the east side of Canada and the US. The tour starts in Toronto, Montreal, Cambridge, Philadelphia, New York, and Washington. And then we fly out to play the West Coast in early January 2018, where we will be in San Diego, Los Angeles, San Francisco, Portland, and Seattle. We are really excited to get out there!
I'm proud to be endorsed and be a part of the Natal drum family. My current setup is maple white/orange split lacquer with a Ludwig Black Beauty snare. I use Zildjian Dark K Custom 13″ hi-hats, 16″ Dark K Fast crash, 20″ Dark K Custom crash ride, and a 20″ Dark K crash ride. I use Rebound 5A Promark sticks and am currently using Evans heads.
Thanks for reading!
For tour dates and more information, please visit www.thesherlocksmusic.co.uk, www.facebook.com/TheSherlocksOfficial, twitter.com/thesherlocks, and www.instagram.com/thesherlocks/.