Sabian Appoints Mark Love to Director of R&D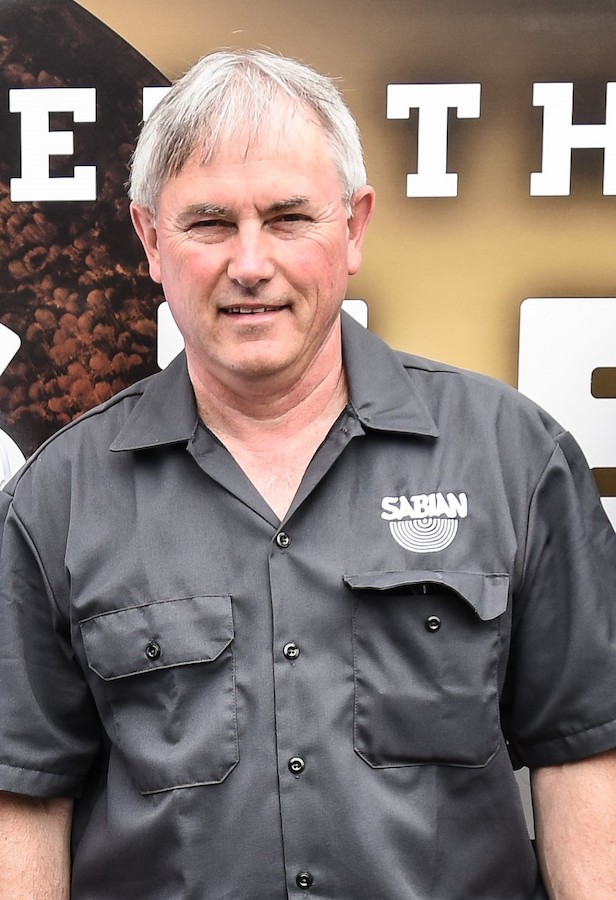 Sabian is proud to announce that Master Product Specialist Mark Love has been promoted to the newly created position of Director of Research and Product Development. In his new role, Mark will take on overall responsibility for the development and creation of new instruments, development of enhanced manufacturing techniques, and ensure that the highest possible levels of product quality are maintained.
A thirty-five-year veteran of the Sabian team, Mark has been instrumental in developing some of the most innovative and ground-breaking cymbals in the world. Working side-by-side with artists like Jojo Mayer, Terry Bozzio, Dave Weckl, Jack DeJohnette, Neil Peart and many others, Mark has put his stamp on cymbal history with instruments like the Omni, Evolution, Radia Cup Chimes, and Paragon.
Sabian Vault veteran Dave Williams will take over Mark's day-to-day role as Vault Operations Lead. Dave will be responsible for leadership of Vault staff, Vault inventory management, production scheduling, quality testing, and sales order fulfillment. Dave has worked closely with Mark for twenty-five years, and his knowledge of sounds and cymbal making is extensive. Advertisement
In this Article