Blue Man Group Crowns Winner of New York Drum-Off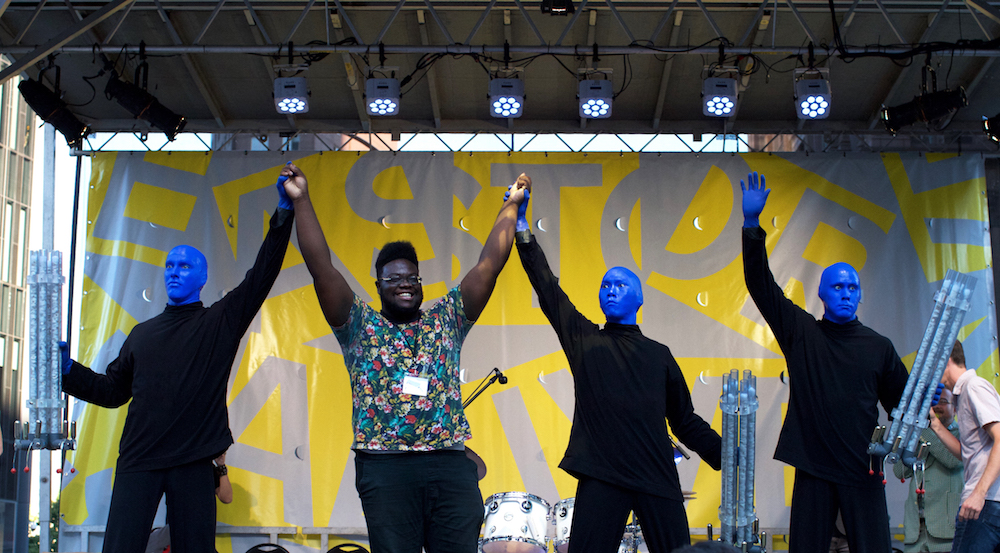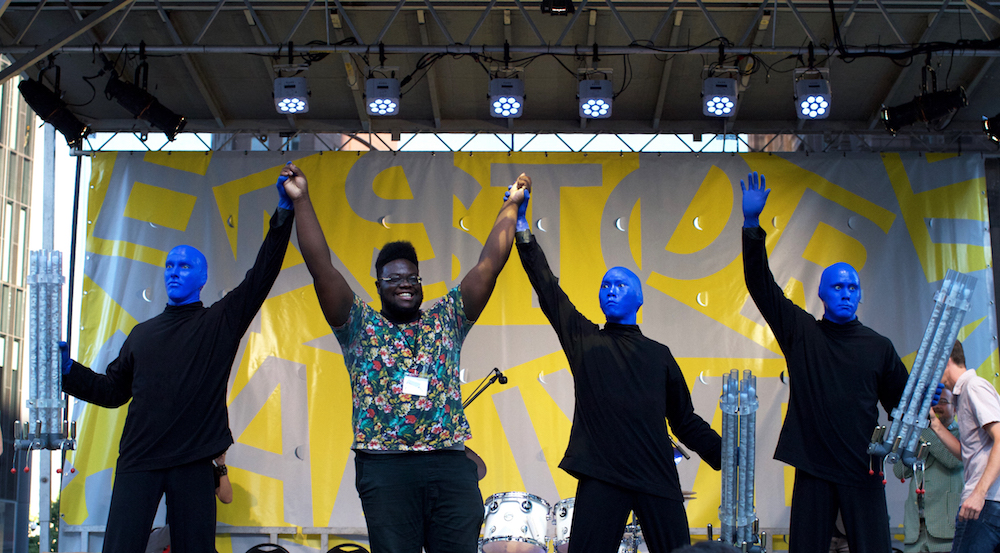 Blue Man Group has crowned Kwesi Robinson of Lawrenceville, NJ as the winner of the first-ever New York Blue Man Drum-Off as part of the Astor Alive! Festival on Saturday, September 23. The final round of the competition took place on Astor Alive! Festival's main stage in the Astor Place Plaza.
Robinson was up against two other drummers who also performed a live drum session in front of a panel of judges, made up of Blue Man Group musicians and performers. He was ultimately chosen based on his creativity, technical ability, unique style, and killer drumming skills.
As the winner of Blue Man New York Drum-Off, Robinson received a prize package valued at more than $5,000 including prizes from DW Drums, Vic Firth, Sabian, VOX, KORG, and Blue Man Group.
The Blue Man New York Drum-Off is just the latest in a series of Blue Man Group Drum-Offs throughout the country, most recently the Blue Man Group Orlando's Drum-Off held on April 22 as part of the Florida Music Festival. The fourth annual Boston Blue Man Drum-Off will be held this Saturday, September 30 at the Berklee Beantown Jazz Festival. Advertisement
More information regarding the Blue Man New York Drum-Off can be found at https://www.blueman.com/newyorkdrumoff.