On The Beat with Logan Robot Gladden: Talks Bonzo Bash and Goals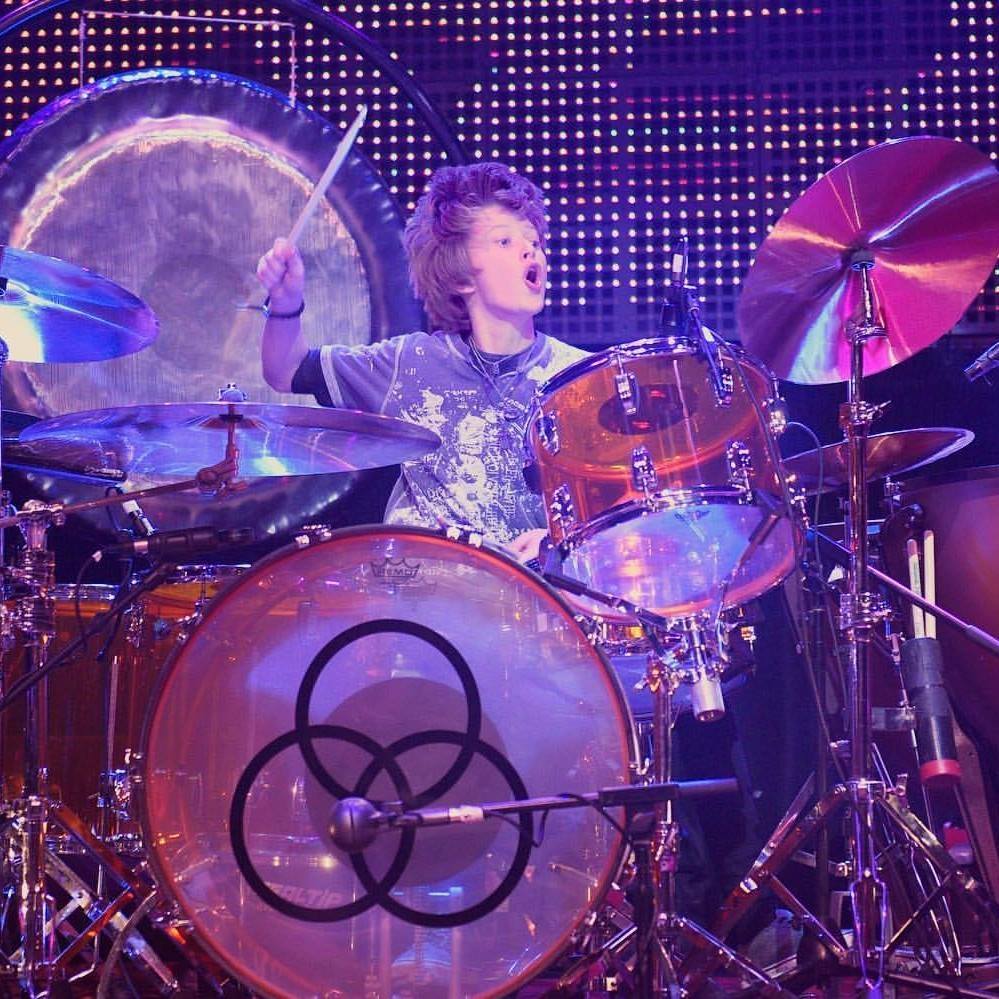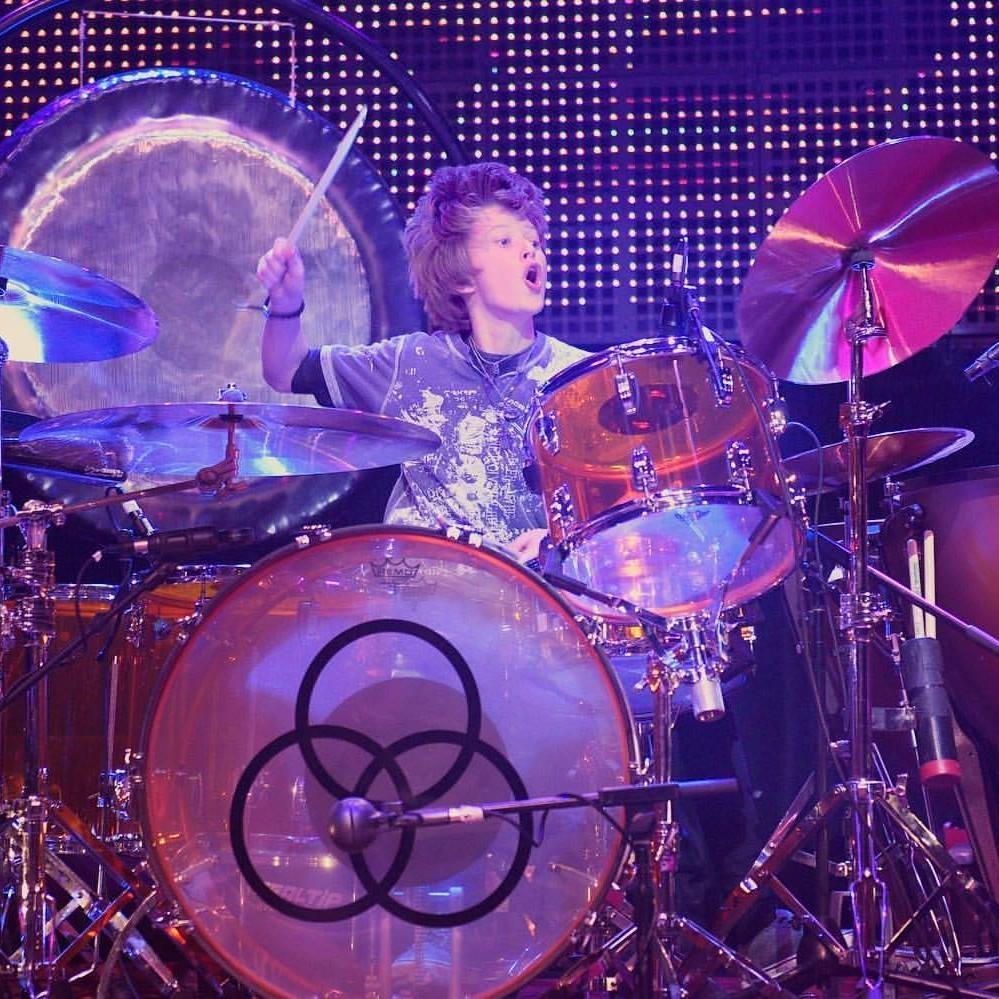 Hello MD! My name is Logan Robot Gladden and I am honored to share my story with you here "On the Beat!" I am thirteen years old and have been playing drums and singing for as long as I can remember. As for the name Robot, I wish I had a cooler story, but when I was little I tried saying "Logan" and it sounded like "Robot," and the name stuck.
My parents say I started banging along to Zeppelin when I was one (and unfortunately they have videos to prove it). I began performing at age five, playing drums on Barney and Friends (yep, the big purple dinosaur), and it was at my kindergarten talent show when some fifth grade girls asked me to sign their arms that I knew exactly what I wanted to be when I grew up.
When I was eight I was in a band called the Robotix and got to play some really cool venues like Radio City Music Hall and the Whisky a Go Go. I also recorded an EP (Rock 'n' Roll) produced by one of my favorite drummers, Aaron Sterling (John Mayer). I sang and played drums and piano on the record. Advertisement
After the Robotix, I began playing live with other musicians as much as possible. I have played about three hundred gigs and have been lucky to perform with some great artists, including one of my all-time favorite bands, Kiss (thanks Eric Singer!), and one of my favorite new bands, the Struts, at the Stone Pony.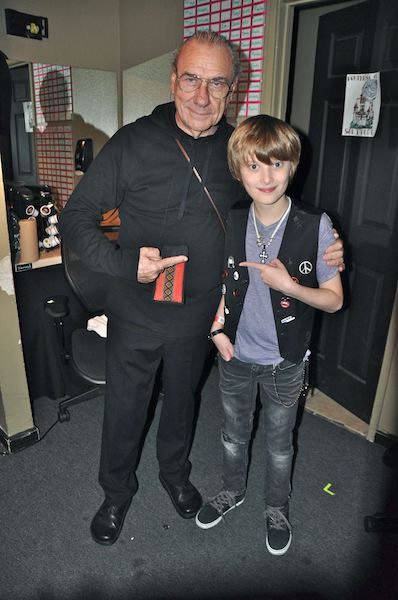 One of the biggest thrills for me was performing at Brian Tichy's Bonzo Bash 2017. John Bonham is my favorite drummer, so playing this show really means a lot. Two years ago I attended Bonzo Bash and met one of my heroes Bill Ward from Black Sabbath. Standing backstage he told me, "Do you see all these guys up there busting their balls? That's what we do man—got it? You have to pass this on. A lot of musicians don't do that, but as drummers, it's what we do. Pass it on, man." Being on stage playing "The Rover" this year was a surreal experience for me and I couldn't stop thinking about what Mr. Ward said. I hope I made him proud.
Although it is sometimes tricky balancing gigs with school, I love the challenge and I always make time to practice different genres. Lately I have been working on reading jazz charts and writing/recording my own songs, which I hope to release someday. For now, my goal is to always keep playing drums and making music and to hopefully inspire other young drummers to do the same. Advertisement
I want to thank Pearl drums and Regal Tip sticks for all of their support, everyone for reading this, and Modern Drummer for letting me share it! I hope to see all of you out on the road soon!
Watch "The Rover" from Bonzo Bash here
 Watch Robot playing with Kiss
Playing and singing Led Zeppelin Rock and Roll
With the Struts at the Stone Pony
And watch Gladden play as a youngster
For more, visit Instagram, Twitter, YouTube, Facebook, and www.loganrobot.com.
Bonzo Bash photo by Marco Bicca