Madison Area Music Association Announces Clyde Stubblefield Scholarship Fund Drive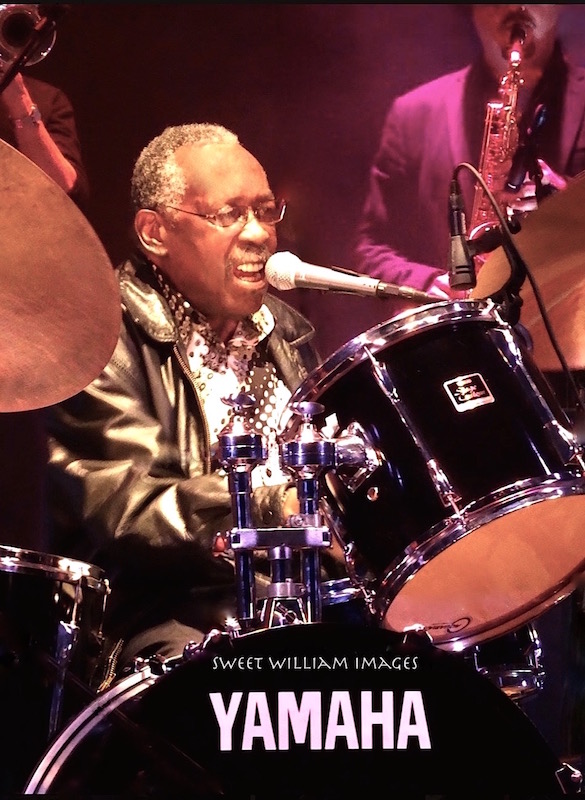 The Madison Area Music Association (MAMA) has joined forces with the Coalition for the Recognition of Clyde Stubblefield to assist in the effort to establish a scholarship fund in Mr. Stubblefield's name.
The Coalition was formed to recognize Clyde Stubblefield for his significant contributions to Madison and to the world of music. In October of 2015 events were held at the Barrymore Theater and the Overture Center with several of Clyde's bandmates from the James Brown band flying in to attend. The Coalition created a scholarship fund, but when Clyde passed away in February of 2017, the MAMA stepped up and took the fund on as a new program area.
The Coalition continues to manage the MAMA Clyde Stubblefield Scholarship Fund and volunteers have invested a great amount of time and effort in formalizing the process and in fundraising with the goal of creating an endowment with the Madison Community Foundation. At this year's Madison Area Music Association Awards ceremony, the first scholarship grant was made to Ben Lokuta, who is a 4.0 student and drummer for the much-lauded band Distant Cuzins. Advertisement
The MAMA organization, together with the Coalition, is now ramping up fundraising efforts to reach its goal. Donations are being taken at www.themamas.org/clyde and the organizers are encouraging the public to contribute toward this lasting tribute to Clyde's legacy.
The Clyde Stubblefield All Star Tribute show will resume at the High Noon Saloon in August, having been moved from Mondays to Fridays. The First Funky Friday Happy Hour will take place on August 25 from 6 to 8 pm. Merchandise sales and donations are taken at these events.