Blue Man Group Announces New York Drum-Off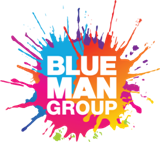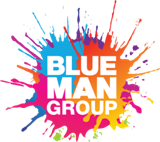 Blue Man Group is teaming up with Astor Alive! Festival to host the first- ever Blue Man New York Drum-Off on Sunday, September 23.
To enter, drummers will need to create a video showing their creativity, technical ability, unique style and killer drumming skills, upload it to YouTube or Vimeo with the hashtags #BlueManDrumOff and #Contest and then submit a link to the video. Video submissions are open until August 27, 2017.
The Blue Man New York Drum-Off selection panel, consisting of Blue Man Group band members and Blue Men, will identify up to twenty semi-finalists from the video submissions to perform live on Wednesday, September 13 from 2 to 5 pm at Astor Place Theatre. The panel will then advance three finalists to compete live on Astor Alive! Festival's main stage in the Astor Place Plaza on Saturday, September 23 from 5:30 to 6 pm.
The Astor Alive! Festival returns for the second year to celebrate Astor Place as a vibrant cultural district of more than two dozen theater, dance, music, art, architecture and historic landmarks, including Astor Place Theatre where Blue Man Group performs. The festival will showcase twelve Astor Place and East Village cultural powerhouses across two stages with performances ranging from music and dance to poetry and theater. The event is free and open to the public. Advertisement
The winner of the Blue Man New York Drum-Off will receive a prize package valued at more than $5,000 including prizes from DW Drums, Vic Firth, Sabian, VOX, KORG, and Blue Man Group.
The Blue Man New York Drum-Off is just the latest in a series of Blue Man Group Drum-Offs throughout the country, most recently the Blue Man Group Orlando's Drum-Off held on April 22 as part of Florida Music Festival.
Visit www.blueman.com/newyorkdrumoff for full details on how to enter, eligibility requirements, prize description, and limitations.