On the Beat with Truman Berlin of Kingdom of Giants: Talks Tours and Shares Drum Play-Through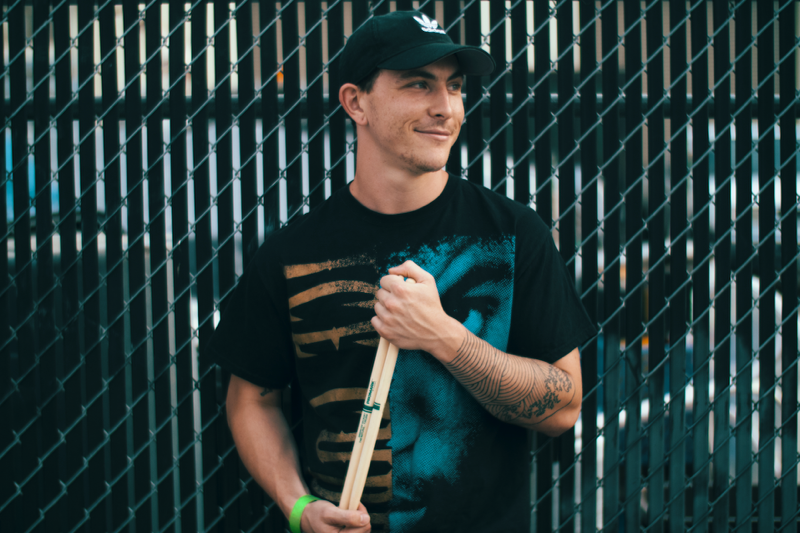 What's up Modern Drummer readers? My name is Truman Berlin and I'm writing from the road with my band, Kingdom of Giants. We are a six-piece group from all over Northern California playing our own unique brand of metal for the world.
This is the first tour since the release of our latest album, All the Hell You've Got to Spare, and I'm really looking forward to playing these new songs live, some for the first time. We will be touring the US for the rest of the summer before we hit the UK and Europe this fall. Touring abroad has been such an incredible experience; we are all feeling extremely lucky to be going back for a third year in a row.
Growing up in an extremely musical family meant I was always around different instruments and hearing a great variety of jams. I really started to get into the drums at around age twelve when my dad hooked me up with Bay Area drum guru Randy Gallerin. He got me into the world of drumming early and at a time when a lot of great drummers were coming out of the area like Thomas Pridgen and Eric Moore. Advertisement
After high school I went all in on drums. I began touring with KOG immediately and found ways to keep touring while studying at Musicians Institute in Los Angeles. MI was particularly great because of how many absolute badass drummers I got to hang with and absorb knowledge from.
Recently I found myself working with Nick Loiacono at Fang studios where we recorded our latest album. We decided to seize the moment and record a live audio drum play-through of our song "Cash Out" in the room it was originally tracked in over a year prior. Hope you guys dig it.
Thanks for checking in! You can find out more about me on Facebook or Instagram @dizzythekid.
For more with Kingdom Of Giants, visit facebook.com/kingdomofgiants and Instagram/twitter @kingdomofgiants.
---