On the Beat with Fred Eltringham of Sheryl Crow: Talks Latest Shows and Upcoming Tour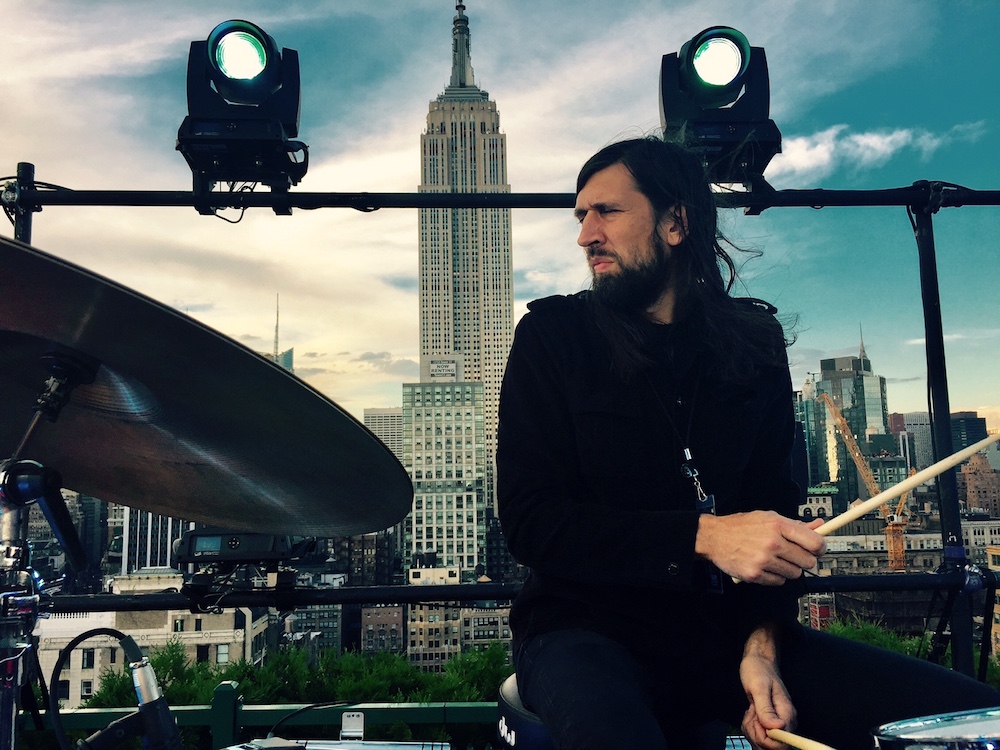 Hey, Modern Drummer readers! Fred Eltringham here. I recently played some special shows that I think quite a few of you will enjoy, especially if you are a ZZ Top fan.
I occasionally play in the house band for a Nashville-based live-streaming show called Skyville Live. I've done three episodes, two of which featured the one and only Billy Gibbons. Here's a super cool clip from the first Gibbons episode where we opened with ZZ Top classics, "Waiting on the Bus" and "Jesus Just Left Chicago."
For the second episode we were joined by Robert Randolph, Charlie Starr (Blackberry Smoke), and Charlie Worsham—here is the full episode here: https://www.go90.com/videos/3w8KIM3RMsF
I'm currently out on the road with Sheryl Crow in support of her new album Be Myself, on which I played all the drums and percussion. Please support music and go buy it!
Here is a list of the current tour dates: www.sherylcrow.com/tour.
In other news, I was recently nominated for the fourth year in a row by the Academy of Country Music for Drummer of the Year. www.acmcountry.com/news?n_id=1146.
And I also just received an award from MusicRow magazine for playing drums on the most Top 10 country albums of 2016. musicrow.com/2017/06/2017-musicrow-awards-winners-revealed/.
That's all for now. Thanks for reading and hope to see you on the road!
Check out Fred's previous On the Beat here: moderndrummer-com.go-vip.net/2017/02/beat-session-great-fred-eltringham/.
Photo by Josh Grange