On the Beat with David Stanoch: Where Old School Meets New—The Timeless Rhythm of Clyde Stubblefield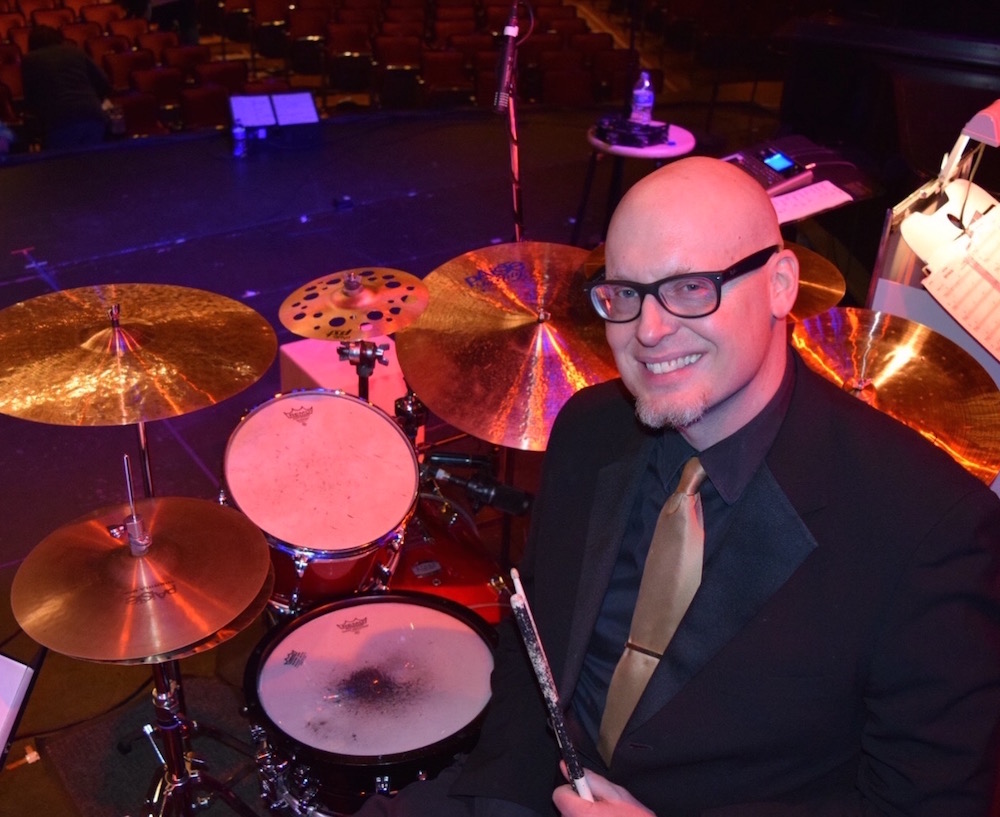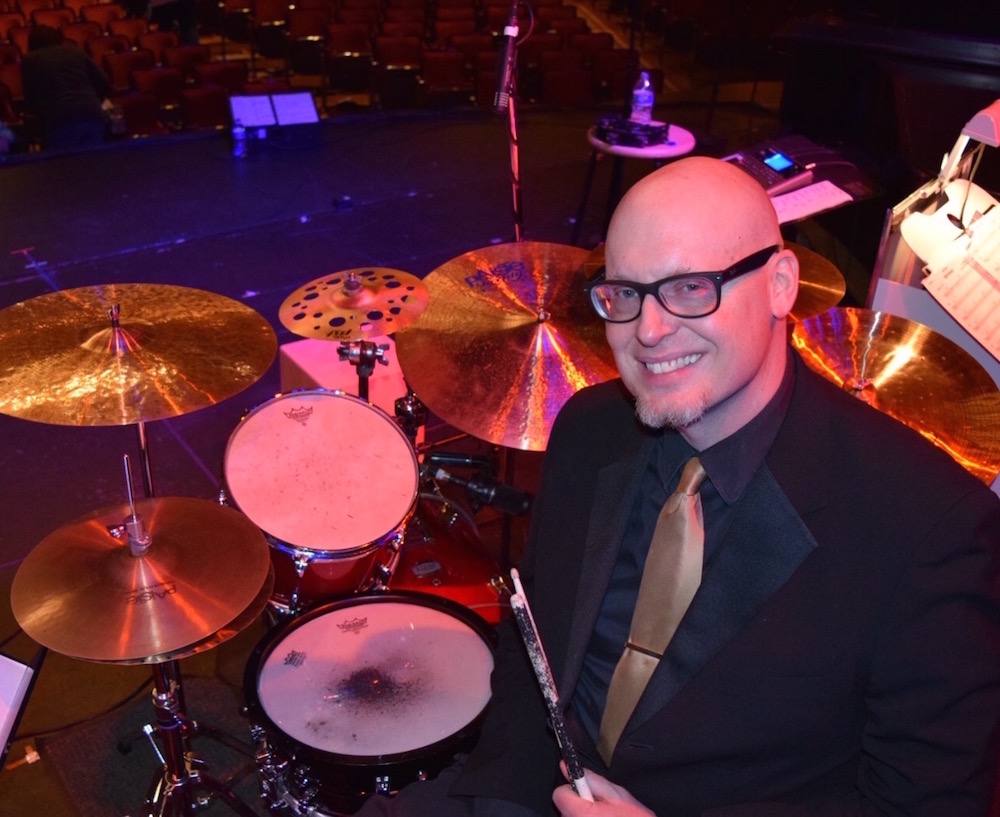 On Saturday, February 18, 2017, we lost a singularly unique artist, Mr. Clyde Stubblefield, known to musicians worldwide as "The Funky Drummer." Check out the August 2017 print and digital versions of Modern Drummer for a look at Clyde's life, career, and insights from the man himself, as well as reflections on Clyde and his contributions from old-school drumming peers and the next generation who carry his innovations forward.
In this online supplement to the feature story we will dig deeper to examine Clyde's innovations to better understand his impact on popular music. I'll also share some tips from Clyde and reflect upon what I've personally learned since first meeting him in Madison, Wisconsin in 1980.
The Holy Ghost?
"To hear Clyde play…honestly, I have not figured out what Clyde's been doing yet. I don't know if anybody can tell you. But I know this: he has to be one of the funkiest drummers I know."—John "Jab'o" Starks Advertisement
This statement by drummer Jab'o Starks, who served with Clyde in James Brown's orchestra from the late '60s to early '70s, is deceptively simple in its profoundness. We can all appreciate the hipness of Clyde's rhythmic imagination. We can analyze it and transcribe it, but some of us may still miss the point. There's something intangible about his beat that resonates with so many people—something Jab'o refers to as a "Holy Ghost" feeling. So where does that kind of magic come from?
Origins
Born on April 18, 1943, in Chattanooga, Tennessee, Clyde was never formally trained in drumming but was inspired by the parade drummers he watched as a child. His natural talent was nurtured in a very organic way, "Playing on tin can lids, pasteboard boxes—everything," he says. He grew up very aware of rhythm in everything around him, from the way he walked down the street, the clocks he'd hear ticking all night long in his home, and the factories nearby in the Tennessee Valley.
Things began to evolve quickly for Clyde as a teenager in the mid-'60s. He left Tennessee to work with blues guitarist Eddie Kirkland in Macon, Georgia, which led to road work with vocalist Otis Redding. Then one night in a Macon nightclub, James Brown heard Clyde, offered him a gig on the spot, and the rest, as they say, is history. Advertisement
Cold Sweat
Imagine yourself sitting in a club, being heard and hired by a famous entertainer, whisked off to New York City the next day to cut a record, then, over time, watching that recording become not only a hit, but an all-time classic in the funk music idiom with your beat becoming a stylistic standard. Maybe it's the stuff dreams are made of, but it's also what happened to Clyde Stubblefield when he recorded "Cold Sweat" with James Brown in 1967.
"Cold Sweat" is a historic track with a classic groove. Of all of Clyde's celebrated work, it remains the track he is most proud of, perhaps because it, like his drumming, developed organically. Clyde played a beat, the bass player joined in, James sang on top, and just like that, they had a song.
Let's break it down and check it out…
Here's the original recording, in which James Brown singles Clyde out with his now famous saying, "Let's give the drummer some," and proclaims Clyde, during his breakdown solo, is "funky as you wanna be!" Advertisement
Now, here's a clip from Zoro, breaking down Clyde's classic beat on that track:
I can relate to the part where Zoro talks about the moment most young drummers first sit down at a drumset to play a "Cold Sweat" type of beat. Vic Firth Director of Education Neil Larrivee recalled recently, "Truth be told, James Brown and the tune 'Cold Sweat' may be the biggest reason why I became a musician! Man, that reality just hit me!" That's impact.
Now let's check out a great live clip of Clyde playing "Cold Sweat" with James Brown in 1968. Pay attention to the differences you see and hear in how Clyde approaches the beat in contrast to the original recording. A fascinating element of James Brown's show was how they would change up arrangements, tempos, and other approaches to the music to keep it fresh and unpredictable.
The World's Most Sampled Drummer
If any of us drummers could claim the type of achievement Clyde did with "Cold Sweat" I'm guessing we'd all be pretty satisfied. But for Clyde, well, he was just getting started.
The body of work Clyde recorded during his tenure with James Brown includes several more classic hit records, all popping with his signature beats and feel. Before we discuss them, let's address the now-common phenomenon of digital audio sampling. Advertisement
Sampling is defined as "the technique of digitally encoding music or sound and reusing it as part of a composition or recording." The wide spread use of sampling in popular music originated with the birth of hip-hop music in New York in the 1970s. Sampling is typically done with a computer program. It is also possible with tape loops or phonograph records.
Often, "samples" consist of one part of a song, such as a drum break, that is cut and pasted for use in a different song. This is where the story of Clyde Stubblefield moves into a new direction entirely.
Today, Clyde is recognized hands-down as "The World's Most Sampled Drummer." The title certainly carries an air of prestige, does it not? After all, you've got to have something seriously good happening in your work to arrive in that position. But what does it really mean? What, for example, are the implications of such a title for the real-life necessities of your livelihood? Well, before we consider that, let's check out this entertaining and informative mash-up of the most commonly sampled drum breaks in hip-hop and drum and bass music: Advertisement
Good stuff, no doubt, and I'll bet most of you recognized more than a few of those breaks. Did you know that no less than four of the samples we heard excerpts of in the clip feature the drumming of Clyde Stubblefield?
They are (in the order you heard them):
James Brown/"Funky Drummer" (1:05)
Lyn Collins/"Think (About It)" (4:06)
James Brown/"Tighten Up" (6:27)
James Brown/"Soul Pride" (6:37)
Each track, it should be noted, is representative of Clyde's work with James Brown.
Some of you might recognize the "Think (About It)" sample from Vinnie Colaiuta's 2007 solo release (track 1 on clip):
"Soul Pride" and "Tighten Up" come from the compilation CD Soul Pride: The Instrumentals (1960-1969). They have each been sampled many, many times. Here is an example of how Clyde's break from "Tighten Up" is typically distorted by being cut and sped up to provide a relentless drive, drum and bass style: Advertisement
The break on "Funky Drummer," however, is a phenomenon unto itself, believed to be the world's most sampled recording. It was originally released as a single in 1970 and was re-released on the popular 1986 compilation, "In the Jungle Groove." Take a quick glance at this website for a partial listing of artists who have sampled Clyde's drum break for their songs. Note that some artists use the sample on several of their songs: http://www.the-breaks.com
It's such a tasty, funky and hip beat, let's check out this classic track:
Now let's contrast the original with one of the most popular rap tracks to use the break beat sample, Ice-T's "O.G. Original Gangster."
Clyde, to his credit, is most eloquent and realistic on the subject, which he addresses in detail in this live interview with the influential DJ and record producer, Marley Marl:
There are those, fortunately, who have credited Clyde for his contribution. One, in particular, is the iconic producer and drummer Butch Vig—another Madisonian who opted to hire Clyde to play on his band Garbage's platinum debut album rather than sample him. "You don't use a sample when the genius who played the sample lives down the street from you," Vig has stated. Listen for the contrast between Clyde and Butch's feels on the band's hit, "Queer."
Give the Drummer Some
In closing I want to share some great tips I learned from Stubblefield. Clyde, who was not formally trained, had gifts that many drummers strive for but few truly possess. He didn't teach traditional drum lessons, but was a wonderful mentor to me as well as to so many other musicians throughout his career. Advertisement
Discipline. "A lot of young drummers don't focus on the groove!" This was an oft-repeated mantra of Clyde's. When I first met Clyde and started attending the jam sessions he led, two nights per week in Madison (which became like a religion to me), I learned pretty quickly how his killer band reacted to those who understood his mantra and those who didn't. Later, when not only Clyde but also his bandmates began calling me for gigs, I felt like I'd truly accomplished something.
Technique Plus Inter-Dynamic Balance. Clyde had a very relaxed approach to playing yet he could generate a wide dynamic range and a lot of power without bashing. He seemed to operate in what I've come to call a "strike-zone" between his snare drum, hi-hat, or ride cymbal. He played more up off of the surface of his instruments rather than down into them, using only the needed amount of motion and velocity. This approach allowed for better tone and greater control and balance in the feel dynamically.
You can see an excellent example of this in the following clip. Although the sound quality is amateur, the focus stays on Clyde, offering a perfect strategic view, and, though you can't hear the band too well, you'll experience his inter-dynamic balance and feel perfectly:
Heavy on the "One." Where the previous example dealt with the hands, this one deals with the foot, the bass drum in particular. In many of the beats Clyde played, he'd sometimes stress the downbeat slightly stronger and heavier than the other notes he played in the bar. This can vary, but when it's deliberate in his playing it can be a most effective ingredient for the feel. Interestingly, Clyde was an excellent cook as well and, not surprisingly, loved to spice up his meals.
Advertisement
Put the Popcorn in It! "Mother Popcorn" was a James Brown hit with another classic beat by Clyde. It is similar to "Cold Sweat" but even more amped up and driving. What we drummers call "ghost notes" or "chatter" is what Clyde told me the JB crew always referred to as the "popcorn." You set up a foundational beat and then incorporate dynamics between the backbeat, ghost notes, bass drum, and maybe add a simple displacement and some hi-hat barks, all designed to get your rhythm sounding like popcorn popping!
Like this:
https://www.youtube.com/watch?v=zpAPXUMpO_Y
"Don't Think!" Um, say what?! I remember when he first laid this on me, I would actually argue with him. "But Clyde…what about…I have to…" He'd listen, but then offer one word in reply: "Bullsh*t!" Eventually, it started to sink in. Clyde wasn't suggesting that I not be prepared or have my thing together. It was more about letting go and letting it flow once I started to play with the band. He could see that I was getting in my own way. One time it might be me trying to prove something when I got up to play verses focusing on the song and the band. Another time it might be overplaying in general verses having a smooth flow to the time. Another still might be psyching myself out and letting my nerves get the best of me. All of these obstacles vanquished with the simple mantra: "Don't think!"
I finally got the message and today I pass it on. Clyde always encouraged me and I received a bandstand education from him, which was quite a gift. I've had the true pleasure to produce, perform, and record with him in a variety of musical situations over the years. It's easy for me to sing his praises; he's inspired millions. His playing may very well be the most heard drumming on the planet. He was a fun-loving guy, a kind man, and very brave. I loved and appreciated him deeply.