On the Beat with Chico Diaz from the Black Moods: Talks New Album, Gear, and Influences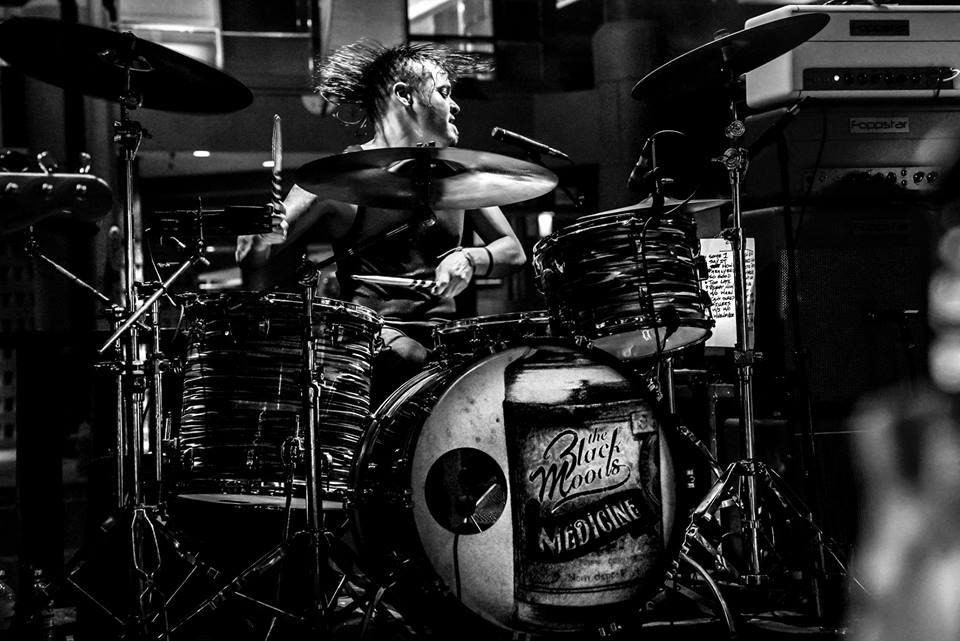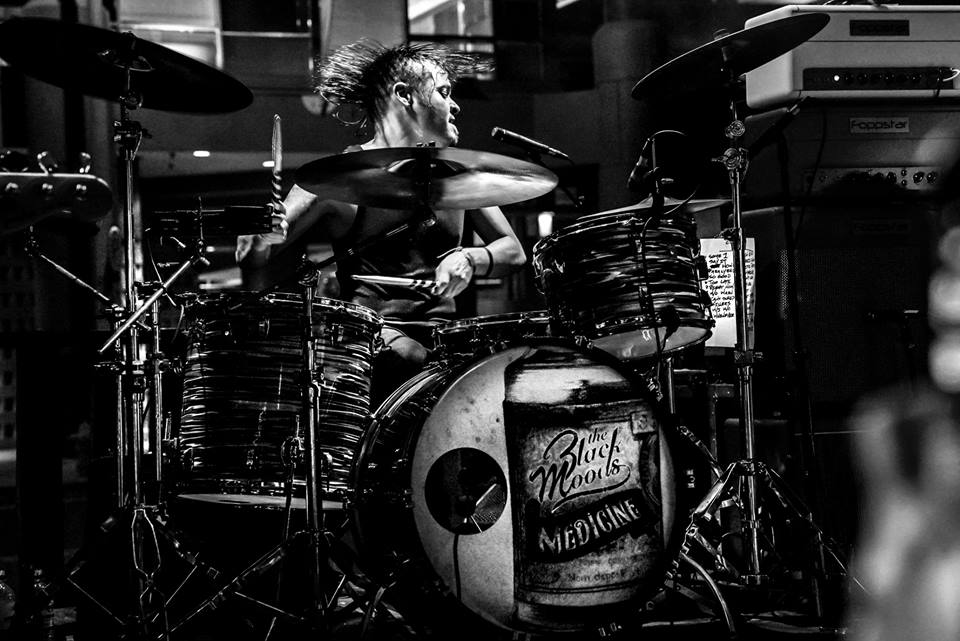 Hello Modern Drummer readers! Chico Diaz from the Black Moods here. For those that have not heard of us yet, we are a three-piece rock 'n' roll band that smashes '70s and '90s together like two high-speed trains—it's straight up rawk.
In October 2016, we released our first major label album, Medicine (Another Century/Sony). The album was born out of multiple LA sessions and constant touring in between. The response from fans and critics around the entire world has been amazing.
We are now, again, always on the road or in the studio. When people ask us how we can play every night for hours on end, my response is always, "No matter how hard it is to get out of bed, being tired, sick, or whatever, music is the medicine." (Giving us the perfect name for our album.) Advertisement
When I'm rockin' your face off, I use Saluda Cymbals' Nemesis line (saludacymbals.com). They have a dark, trashy sound but cut through with bright highs. The bell on the ride is amazing! When we recorded the album, I experimented with a couple of different snares, but my "go-to" has always been my 6.5×14 GMS snare drum. It is extremely well built, and the sound and hardware are definitely some of the best I've seen and heard.
Growing up listening to music, some of my biggest influences have been Abe Cunningham (Deftones), Tim "Herb" Alexander (Primus), and Dave Grohl (Nirvana/Them Crooked Vultures). My number one favorite drummer is John Bonham; I love the way he played drums with melody. Bonzo could make the drumkit sing like none other.
We have been touring since summer of 2016, with just a month off for the holidays, and are back at it again in 2017 with Adelitas Way, Letters From the Fire, and Manafest on the Ready For War tour.
We've toured with Robby Krieger of the Doors and this was, without a doubt, a check off the bucket list! Being a huge Doors fan, getting to see Robby play those songs every night was amazing.
Check out our website and our latest video below. Thanks for reading and see you when we come through your town.
For more, visit www.theblackmoods.com.
Watch "Within Without" here: 
Photo by David Majure