On the Beat with Percussionist Tyler West and Drummer Bryan Adkins of Super Doppler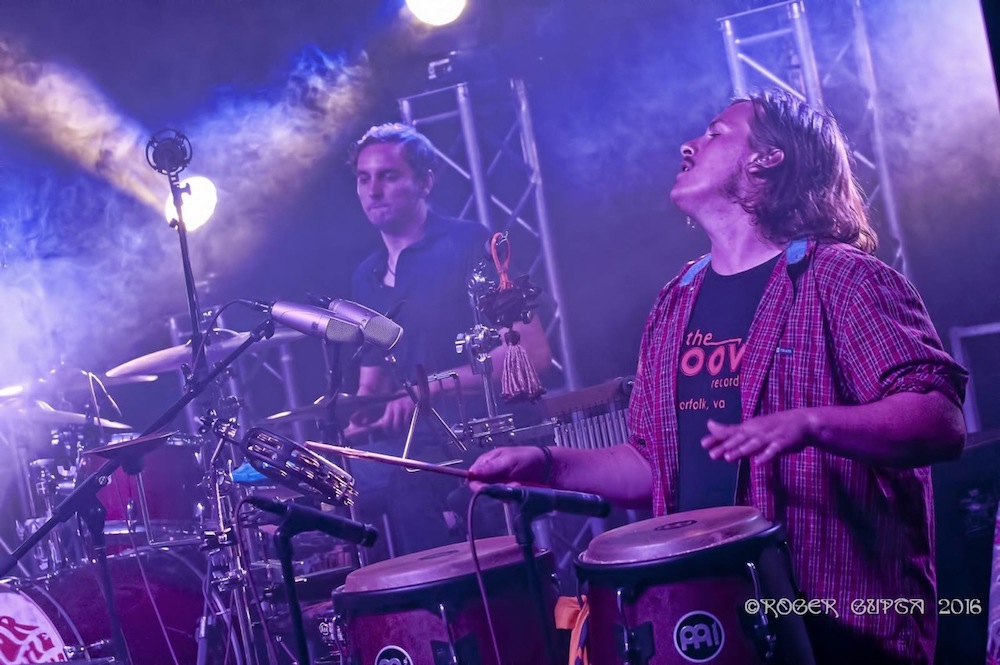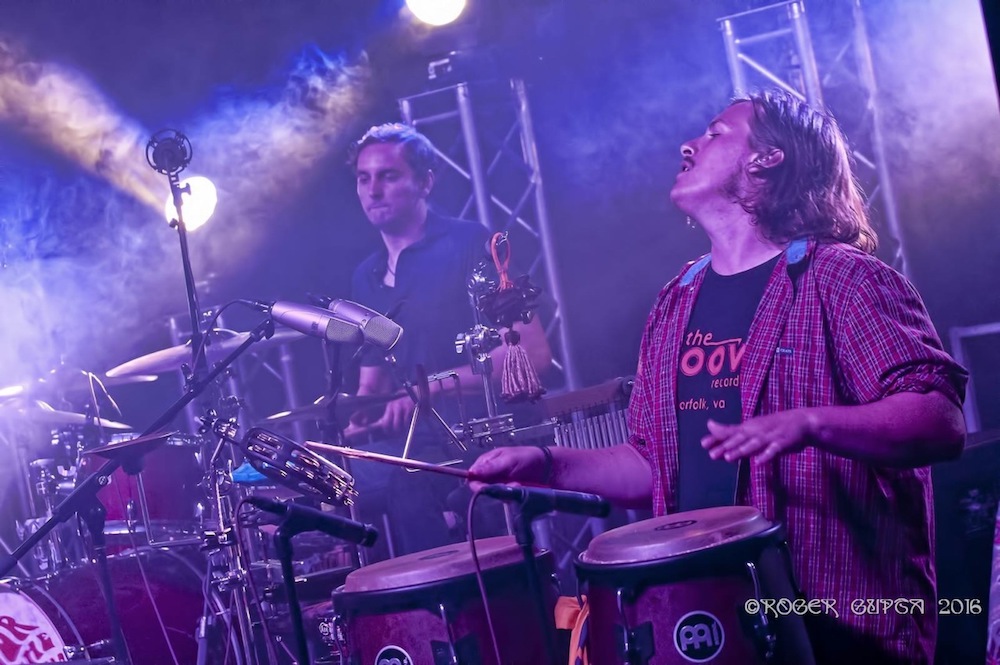 Tyler West
What's up, Modern Drummer readers! My name is Tyler West, but most people call me Teeter, and I've been the percussionist in psychedelic rock 'n' soul band Super Doppler since tenth grade. From banging on pots and pans in the kitchen as a youngster to getting my first pair of bongos in the third grade, making noise has always been my passion.
We've played more than 200 shows in the last couple years and we're piling in the van once again attempting to conquer the United States. I'm excited to finally hit the West Coast for the first time with tour stops in San Fran and LA. No doubt in my mind that it's looking like another crazy year for the Super Doppler.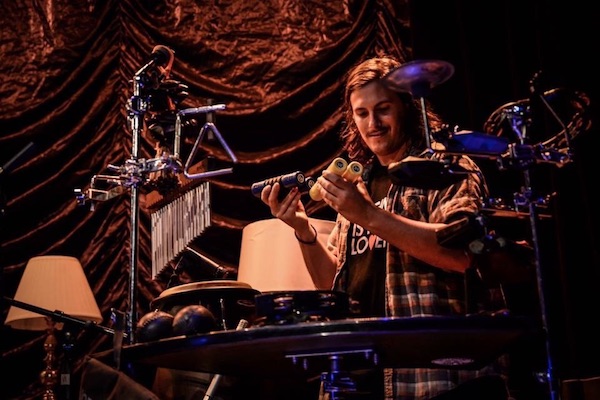 Right now my ever evolving percussion rig consist of a quinto, conga, loud and soft twist shakers, mounted tambourines, one dry tambo, one bright tambo, twenty-five sleigh bells, guiro, cabasa, concert maracas, vibra-slap, claves, high and low clave blocks, spark shaker, lots of beaters, sticks, and I always pack my Treeworks bells, chimes, and triangles. Hope you can come check us out at a show in your neck of the woods soon! Advertisement
Bryan Adkins
Hi friends, my name is Bryan Adkins and I play drums for Super Doppler. My story began like many drummers out there—my parents bought me a toy drumset because they needed all of their pots and pans back to cook dinner. They quickly realized they would be subjected to years of endless racket when only a few hours into an early '90s Christmas morning I had already smashed to pieces my new plastic Mickey Mouse drumset. Thankfully, they bought me something I couldn't really break and they also exposed me to a lot of great music early on.
I've also been fortunate to have a naturally good ear. My first teacher, a guy named Larry Emanuel, taught me how important a good ear was and how to use it. He also taught me many of the basics and how to have a good feel for what I'm playing. So, that's me: a skinny, nerdy guy playing along with almost anything you can think of in his room for years and years—taking a great foundation and using it to learn from all the great drummers of the past and present. My top five in no order: Carter Beauford, Ringo Starr, Jon Theodore, Stewart Copeland, and Keith Carlock.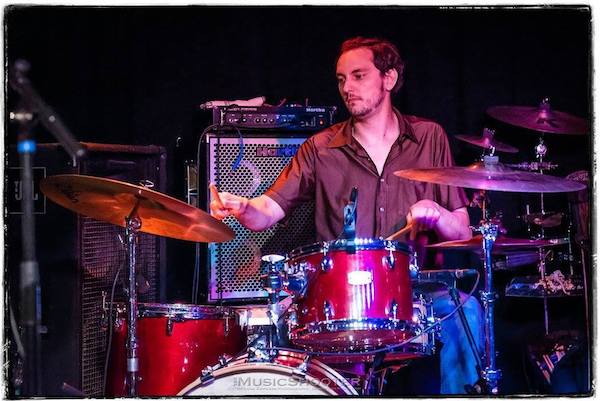 After playing in and out of a few local bands, I joined Super Doppler from Norfolk, VA. We're a band formed by my younger brother and a bunch of his good friends from high school and it's been growing ever since. We have a record done and another one on the way, coming out in June of 2017. I'm very excited for our extensive tour in support of Moonlight Anthems. We'll be hitting spots all over the country. Cheers! Advertisement
Watch Super Doppler performing "Moonlight Anthems" at Music City Roots Live From The Factory here:
For tour dates and more, visit superdopplerband.com.