On the Beat with Nathan Curran aka Tugg of Basement Jaxx: Talks Session Work, Artists, and Tours


Hi Modern Drummer! My name is Nathan Curran, aka Tugg, and I've been drumming since I was ten. When I first picked up a pair of sticks, I knew that this is what I wanted to do with my life. With the support of my family I've made my dreams come true.
In 1991, at age sixteen, I won a scholarship to attend the first ever contemporary music college, the West London Institute. The first band I started was with the producer Fraser T Smith, who went on to work with Adele and Craig David. A couple of the guys from the rock band Reef were also there.
I actually ended up dropping out just before graduation to go on tour with a band called Beautiful People. That was 1993 and I've never regretted that decision. The band had some success and supported Oasis on its Definitely Maybe tour in 1995. Advertisement
In the end it didn't work out, and I decided I wanted to be a session drummer instead of being stuck in just one band. I ended up working with a dance band called Faze Action and doing lots of recording sessions, one of which was for electronic music duo Basement Jaxx, performing on a track with Souxsie Soux called "Cish Kash," and on their hit "Good Luck." I was pretty persistent asking them to let me play the tracks in their live show, which eventually they did. So I've spent almost fifteen years touring all over world and the group is very close and like family to me. Some of the most memorable shows include heading Glastonbury on the Pyramid stage, playing at the magnificent Hollywood Bowl, and doing the Fuji Rock festival in Japan.
When Jaxx took breaks to work on new material, I managed to fill the gaps working with lots of different artists such as Lady Sovereign, Lily Allen, Elton John Vs. Pnau, Roots Manuva, Kano, and Reef.
Recently I've been working a lot with dance producers Gorgon City for their live shows. We've done Central Park, Coachella, and Red Rocks, which I have to say is the best venue I've performed in. We did some TV with Jennifer Hudson—she's cool.
Working with Elton John was a big thing for me. I remember being nervous at the rehearsals and also feeling relief when he said, "Hit the drums hard." Thank God for that! He was funny and outrageous, just how you would imagine him to be. Advertisement
I also collect vintage drum machines. I'm obsessed with them and have built up a big collection, which I use on my own productions. I really like making my own music, and I find it's good to keep busy and creative when you're not away touring.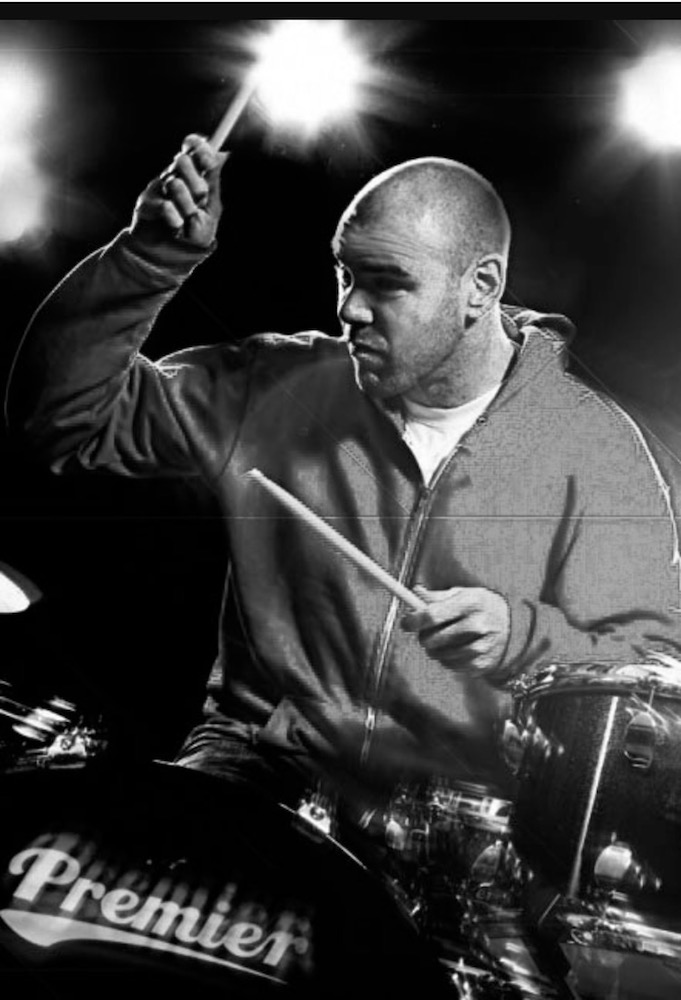 The last session I did was for pioneering producer Mark Ralph and hope to work with him again, as he has a totally unique approach to recording drums.
My advice to any budding drummers out there is to work hard at your craft, be nice to people, and turn up on time (and never poop on the tour bus).
Below is a compilation video of Tugg performing with Basement Jaxx, Elton John, Lily Allen, Jennifer Hudson and more.
Thank you Premier, Sabian, Vic Firth, and Remo for all support.
For more info on Nathan Curran, aka Tugg the Drummer, visit www.instagram.com/tuggthedrummer_nathan_curran/ and Tuggthedrummer.