Stephen Morris Named 2017 Yamaha Young Performing Artist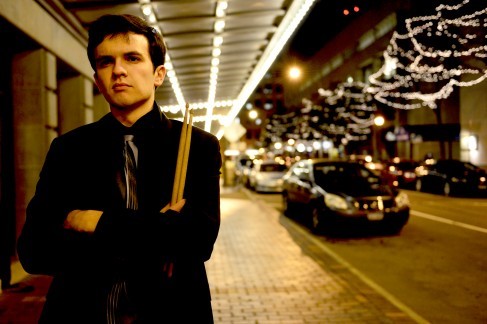 Yamaha Artist Services Indianapolis, in conjunction with the Band and Orchestral division of Yamaha Corporation of America, has announced the winners of the 2017 Yamaha Young Performing Artists (YYPA) Competition, which include jazz drummer, composer, and educator Stephen Morris of Aliso Viejo, Ohio. The YYPA program has honored promising eighteen- to twenty-two-year-old artists every year since 1988.
Stephen is currently finishing his Bachelor of Music in jazz studies, drumset from the Eastman School of Music in Rochester, New York. Prior to Eastman, Stephen studied drumset and jazz at Saddleback College in Mission Viejo, California and graduated magna cum laude in May 2014 with an associate degree in fine and assigned arts. He was a member of the Disneyland All-American College Band led by Dr. Ron McCurdy in 2014, and in 2015 he was a participant in the Banff Workshop in Jazz and Creative Music directed by jazz pianist Vijay Iyer. Stephen has performed for and worked with several artists including John Clayton, Jiggs Whigham, Wayne Bergeron, Ron Carter, Rex Richardson, Sal Lazano, Linda Oh, Imani Uzuri, and Ingrid Jensen. Stephen has participated in music outreach programs at Riker's Island Prison and has taken part in an arts residency program in Northwestern China in 2016. Stephen's current and former teachers and mentors include Rich Thompson, Jeff Hamilton, Mark Ferber, and Paul Johnson.
"The YYPA Program is a significant opportunity for young musicians who are embarking on careers as professionals, and one of the most visible and distinctive ways that Yamaha offers valuable support for music education," said John Wittmann, director of education and artist relations, Yamaha Artist Services Indianapolis. "We are pleased to honor Stephen at this pivotal stage in his career." Advertisement
Winners receive an all-expense-paid trip to the YYPA Celebration Weekend June 24 to 27, 2017, which will take place during the Music for All Summer Symposium, to be held at Ball State University in Muncie, Indiana, from June 24 to July 1, 2017. There, the winners will receive a once-in-a-lifetime performance opportunity in front of thousands, national press coverage, and will participate in workshops designed to launch a professional music career. The concert will be memorialized with professional recording and photography, and winners will enjoy many other privileges, including services and support from Yamaha Artist Relations. The 2017 YYPA Guest Artist is Yamaha Performing Artist and principal timpanist of the National Symphony Orchestra, Jauvon Gilliam, who will also give a special solo performance at the concert.
For more information about the Yamaha Young Performing Artists Program, visit http://4wrd.it/YYPA.