On the Beat with Gregg Potter: One Hundred Years of Buddy Rich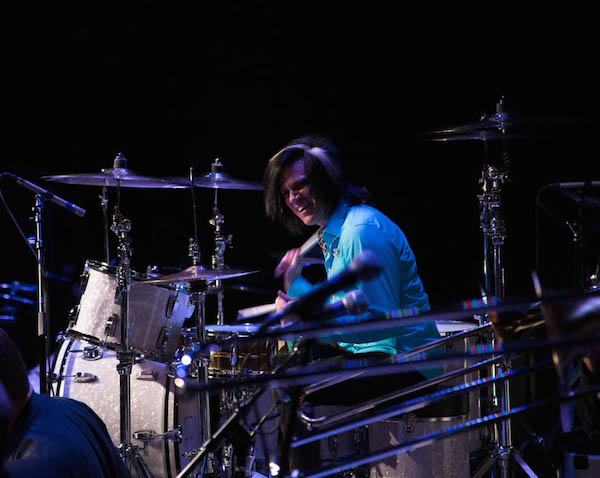 Hi everyone, Gregg Potter here! Buddy Rich would have been one hundred years old this September. Unfortunately, his body left us thirty years ago this month, but his soul remains. I know the drumming community can all agree on the fact that Buddy Rich is one of the most influential humans to ever play a set of drums.
I know not all will admit that Rich is "the best," but they will have to admit they think about him every time they try to play an incredibly smooth, perfect, crisp, single stroke roll. What I have found with drummers when it comes to Buddy is that love him or hate him, you take something away from what he did. Although music and drumming styles have changed over time (everyone has a double pedal now, right?), Buddy's drumming is still relevant. His heavy bass drum, quick snare drum chops, and full tom fills would fit in most anything going on today.
I was able to see Buddy perform live many times over my life, starting at as a child, then again while in high school, and eventually when I was in my early twenties. I mean, as I was growing as a person, and drummer, Buddy's playing seemed to grow with it. I never grew out of it, as you do with many other things in life, as tastes and styles change. Advertisement
Over the past six years I have been able to live out any drummer's wildest dream—and no, not shoe shopping with his daughter Cathy in Beverly Hills—but playing with the Buddy Rich Band, touring the world with the guys, and even recording with them. One of those recordings eventually became a Hal Leonard Publications "Buddy Rich Play Along Package," the first of its kind. www.halleonard.com/
By being around musicians who have actually played with Buddy, along with life long BR fans, I have received insight and knowledge about him and his abilities that I don't think can be taught at any music school. It has and continues to be an absolute honor to be able to do what I do. I take nothing for granted and don't let myself think I am anywhere near the "magic" that the man possessed. It just goes to show how brilliant Buddy is, or was, to stay at the pinnacle of this drumming game. He still tops drummer's polls and outsells today's artists with products honoring his name.
This year started out with Cathy Rich, myself, and the Buddy Rich Alumni Band playing a show in Hollywood, CA, as a kickoff to the Buddy Rich one-hundredth birthday year celebration. It was like a mini BR memorial concert. We had two special guests that cool evening in January joining us at Catalina's Jazz Club—the hardest workingman in drumming, Kenny Aronoff, and the incredible Dave Weckl. Each one played the track they recorded on the 1994 classic recording Burning For Buddy. Advertisement
We have another Buddy Rich birthday bash coming up in New York City, on April 29, 2017 at the Cutting Room in New York City. This time our special guest is Dennis Chambers! tickets.thecuttingroomnyc.com
Before we go to New York, we will visit the heartland. The BR Band, Cathy, and myself, will be at the Katy Jazz Festival in Katy, Texas, April 22, doing just as Buddy asked Cathy to do, "Keep my music alive, and the band working!" www.katyjazzfestival.com/featuredconcerts.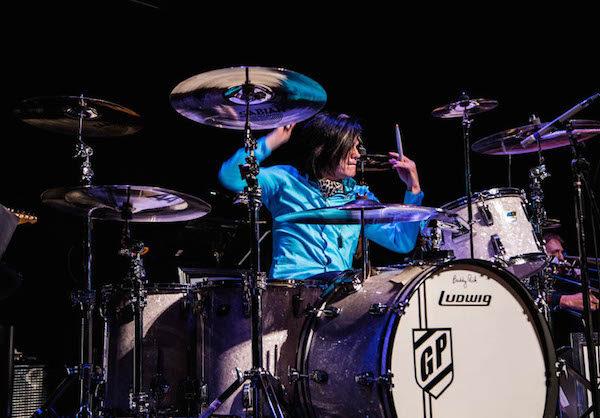 After NYC, we take the BR Band abroad! Across the pond, a two-day stop at the Blue Note Milan, Italy on May 19 and 20, then on to a week at Ronnie Scott's in London (the place Buddy recorded many incredible albums). Cathy will be producing a third album recorded in that exact room. We will play a solid week, with special guest Dave Weckl and many of the band members who recorded back in 1986. So as I stated before, I am living a dream. Advertisement
www.bluenotemilano.com/en/evento/concerto-buddy-rich-big-band-band-19-maggio-2017-milano/
www.ronniescotts.co.uk/performances/view/3938-buddy-rich-100-the-buddy-rich-big-band
Buddy will be receiving a "star" on the Palm Springs Walk of Fame in beautiful sunny California on September 30, Buddy's actual birthday. A party and concert with the BR Alumni Band will follow. Find out more information at www.thebuddyrichband.com.
I would also like to thank all of the companies who have supported me throughout my entire career—even before Buddy. Ludwig, Vic Firth, Sabian, Aquarian, Gibraltar hardware, Humes and Berg cases, Dream Earz, Trick, and Slug.
Thanks for reading and I hope to see some of you at one of these 2017 shows.
For more information about Gregg, visit www.greggpotter.com.