On the Beat with Adam Chase of Jazz Is Phsh and More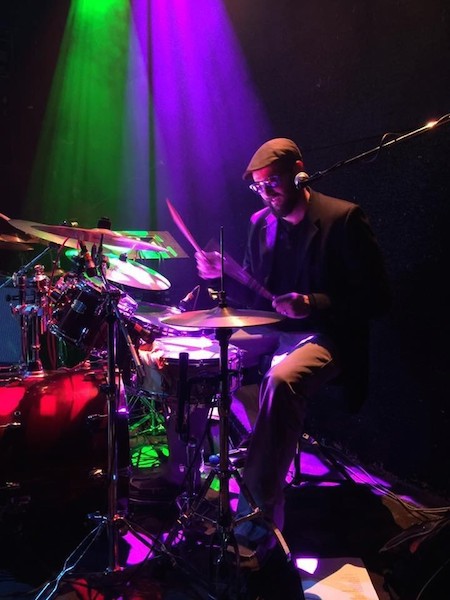 Hello Modern Drummer world. My name is Adam Chase and I'm the drummer and bandleader for the Chase Brothers, Jazz Is Phsh, and the James Brown Dance Party, as well as a studio drummer and multi-instrumentalist. As a long-time touring drummer, I've had the good fortune to share the stage with some of the most prolific musicians in the business—Santana, Aerosmith, Crosby, Stills and Nash, Victor Wooten, Derek Trucks, Fred Wesley, and many others.
Just over a year ago, I had the idea to take some of my favorite compositions from the band Phish and reinvent them into a jazz-fusion instrumental setting, which bore the band Jazz Is Phsh. In order to make it as cool as possible, I decided to enlist the help of some of my favorite musicians and friends in the industry, including Dennis Chambers, Jeff Coffin, Michael Ray, Chris Bullock, Carl Gerhard, Kofi Burbridge, Grant Green Jr., and other amazing musicians. With the exception of Michael Ray and Carl Gerhard (who had toured with Phish), my brother Matthew and I were the only two in the group familiar with the music, which gave us the opportunity to bring in influences that would truly give the arrangements an original vibe.
Of all the tracks that we worked on, my favorite is the Phish song "46 Days." Matthew Chase introduced a new motif for the song and Chris Bullock (Snarky Puppy) jumped in and quickly began arranging parts for the band. By the time Josh Thomas (With Lions) started in on the clavinet and synth and Anthony Wellington (Victor Wooten Band) laid down the bass line, the song sounded like a funky mash-up of Herbie Hancock and Phish. The track cemented when Dennis Chambers laid down one of the funkiest drum tracks I've ever heard. For that song I played percussion and let the master do his work on the kit. The album is coming out March 3 and is titled He Never Spoke a Word. It will be an album filled for musicians to geek out on. Advertisement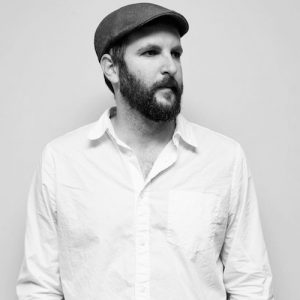 I'll be hitting the road with Jazz Is Phsh on February 16, starting at the Brooklyn Bowl in Brooklyn, NY, and covering a lot of ground. More dates and album info can be found at www.jazzisphish.com. Along with that, I will be doing a number of performances with the James Brown Dance Party, which is a project that combines surviving members of James Brown's band with contemporary artists from bands like Lettuce, Galactic, Trombone Shorty, and Trey Anastasio Band.
We're currently kicking off a tour in Atlanta at Terminal West that ends in Denver on February 11 at Cervantes Masterpiece Ballroom. The performance in Denver will feature Fred Wesley and members of Big Gigantic, Lettuce, Trey Anastasio Band, the Main Squeeze, Robert Walter's 20th Congress, Break Science, and more. We will be sharing the stage with the Foundation of Funk featuring George Porter Jr., Zigaboo Modeliste, John Medeski, and Eddie Roberts.
Come check out some of the fun and be sure to see me after the show and let's talk drumming. Thanks to MD and thank you for reading!
Upcoming Tour Dates:
2/4 New Mountain Theater, Asheville NC (James Brown Dance Party)
2/11 Cervantes Masterpiece Ballroom, Denver CO (James Brown Dance Party)
2/16 Brooklyn Bowl, Brooklyn NY (Jazz Is Phsh)
2/18 Gypsy Sally's, Washington DC (Jazz Is Phsh)
2/19 The 8×10, Baltimore MD (Jazz Is Phsh)
2/23 Buffalo Iron Works, Buffalo NY (Jazz Is Phsh)
2/24 Anthology, Rochester NY (Jazz Is Phsh)
2/25 The Wescott Theater, Syracuse NY (Jazz Is Phsh) Advertisement
3/2 The Lincoln Theatre, Raleigh NC (Jazz Is Phsh)
3/3 Smith's Olde Bar Atlanta GA (Jazz Is Phsh)
3/4 New Mountain Theater, Asheville NC (Jazz Is Phsh)
3/30 Brooklyn Bowl, Brooklyn NY (James Brown Dance Party)
3/31 The 8×10, Baltimore MD (James Brown Dance Party)
4/1 Gypsy Sally's, Washington DC (James Brown Dance Party)
4/20 World Café Live, Philadelphia, PA (Jazz Is Phsh)
For more information, follow Adam at www.thejamesbrowndanceparty.com, www.jazzisphish.com, www.facebook.com/jazzisphish/, www.facebook.com/jamesbrowndanceparty, twitter.com/jazzisphish, twitter.com/jbdanceparty, facebook.com/therealadamchase, www.instagram.com/adamchasemusic, www.instagram.com/jazzisphish/, www.instagram.com/jamesbrowndanceparty/, and twitter.com/adamchase1982.
Live (color) photo by Mandy Chase
​