Bonzo Bash NAMM 2017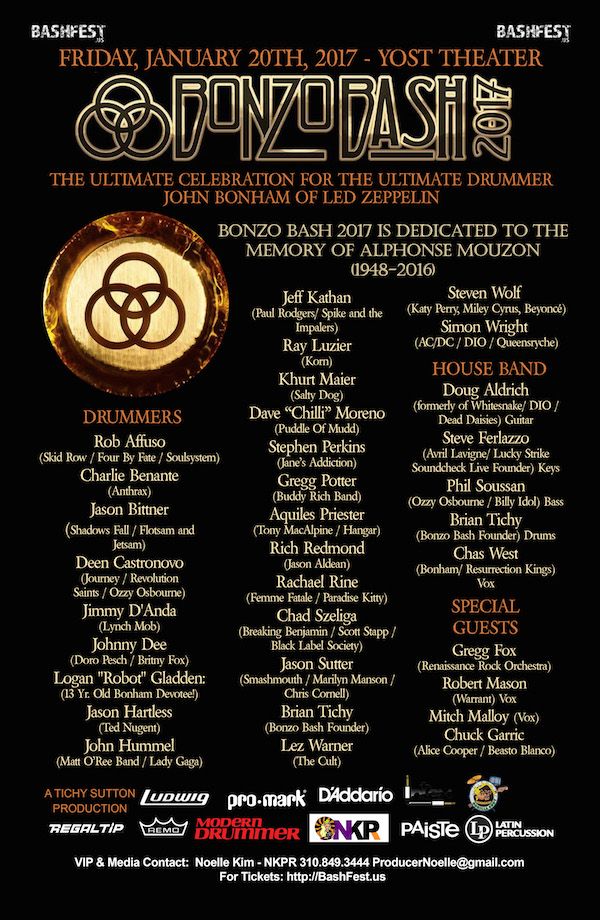 4th annual BashFest at the Yost Theater in Santa Ana, CA
Friday, January 20th, 2017
The first of these shows that Tichy & Sutton have produced, took place on September 25th, 2010, on the 30th anniversary of Bonham's passing. They have since taken the show to both coasts, with BashFest 2017 sure to be the mightiest one yet. The show highlights the industry's top drummers playing their favorite Led Zeppelin tunes. Each drummer will be accompanied by house band The Moby Dicks.
Bonzo Bash 2017 is dedicated to the memory of Alphonse Mouzon (1948-2016)
Co-hosted by Drum Legend Carmine Appice!
The following artists have been confirmed to participate in this year's Bonzo Bash: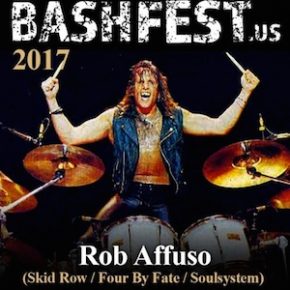 DRUMLORDS:
Rob Affuso (Skid Row / Four By Fate / Soulsystem)
Charlie Benante (Anthrax)
Jason Bittner (Shadows Fall / Flotsam & Jetsam)
Deen Castronovo (Journey / Revolution Saints / Ozzy Osbourne)
Jimmy D'Anda (Lynch Mob)
Johnny Dee (Doro Pesch / Britny Fox)
Logan "Robot" Gladden (13yr. old Bonham devotee!)

John Hummel (Matt O'Ree Band / Lady Gaga)
Jeff Kathan (Paul Rodgers / Spike and the Impalers)
Ray Luzier (Korn)
Khurt Maier (Salty Dog)
Dave "Chilli" Moreno (Puddle Of Mudd)
Xavier Muriel (Buckcherry)
Stephen Perkins (Jane's Addiction)
Gregg Potter (Buddy Rich Band)
Aquiles Priester (Tony MacAlpine / Hangar)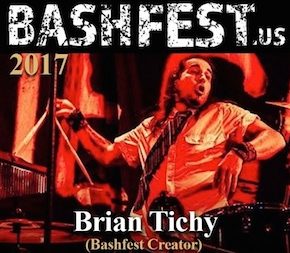 Rich Redmond (Jason Aldean)
Rachael Rine (Femme Fatale / Paradise Kitty)
Chad Szeliga (Breaking Benjamin / Scott Stapp / Black Label Society)
Jason Sutter (Smashmouth / Marilyn Manson / Chris Cornell)
Brian Tichy (Bonzo Bash Founder)
Lez Warner (The Cult)
Steven Wolf (Katy Perry, Miley Cyrus, Beyoncé)
Simon Wright (AC/DC / DIO / Queensryche)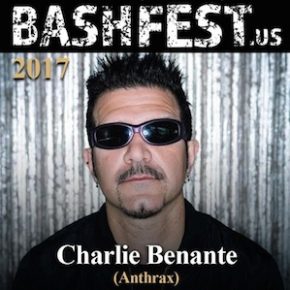 MORE TO COME!
SPECIAL GUESTS:
Robert Mason (Warrant) Vox
Mitch Malloy (Vox)
Chuck Garric (Alice Cooper / Beasto Blanco)
More To Come!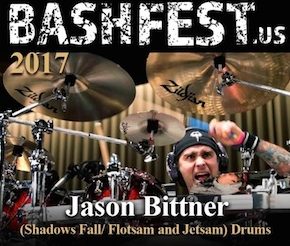 HOUSE BAND "THE MOBY DICKS"
Doug Aldrich (formerly of Whitesnake/ DIO) Guitar
Steve Ferlazzo (Avril Lavigne/ Lucky Strike Soundcheck Live Founder) Keys
Phil Soussan (Ozzy Osbourne / Billy Idol) Bass
Brian Tichy (Bonzo Bash Founder) Drums
Chas West (Bonham/ Resurrection Kings) Vox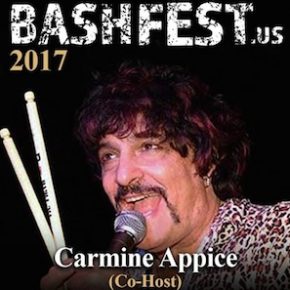 Advertisement
Bonzo Bash FB Page: www.facebook.com/BashFestUS/
Official Website: www.bashfest.us
Tickets available now!
Limited VIP packages available at www.bashfest.us
​