On the Beat with Session Drummer Jonathan Ulman: Shares 2016 Highlights and Talks New Year
Hey, Modern Drummer readers! My name is Jonathan Ulman, and I am a session drummer/percussionist from Boston, Massachusetts. First, I would like to take a minute to say how honored I am to talk a little bit about my career for "On the Beat." This is truly a thrill and as an avid reader, I'm grateful to be in the company of so many insanely talented musicians whose stories have inspired me along the way.
As the new year begins, I find myself reflecting back on 2016. Not only as a means to stay humble and thankful for all the opportunities, but also as a means to stay motivated to make 2017 just as successful. With that being said, two of my most memorable highlights from 2016 were being nominated for Best New Drummer 2016 by Rhythm magazine as well as Session Musician of the Year 2016 by the Boston Music Awards. Both of these nominations were a humbling reminder that through unimaginable sacrifice, persistence, hard work, failure, frustration and patience, one can make a career in this completely unpredictable and unforgiving industry, and in some cases actually see a little success along with it. Being recognized in these two categories was such an incredible honor and something I will never forget. I'm proud to say that I did win the Boston Music Award.
Over the last year and a half I've been incredibly fortunate to work with some of the most brilliant musicians from all over the world who have in turn challenged me to continually grow as a player. I'm currently an on-call drummer for around thirty artists, spend about 150 days a year on the road, and about forty days in the studio, where I have played on over thirty-five records. The majority of these albums are being released within the next few months, so I'm looking forward to getting out on the road and supporting them. Advertisement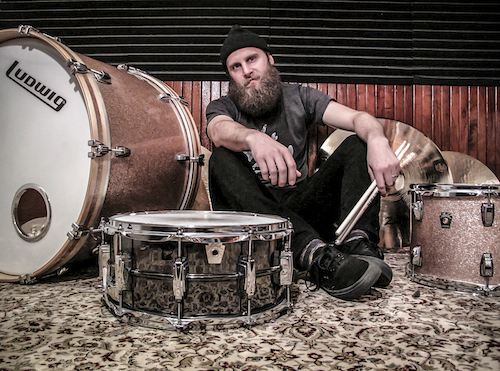 As a session musician, I work very hard to find a balance between live and studio work. Both require varying mental and physical demands, but both allow me to integrate and apply an array of capabilities that make being a professional musician so enjoyable.
I'm eternally grateful and appreciative every day for what I get to do, and it wouldn't be possible without the unconditional support from the amazing companies that I proudly endorse and who stand behind me. Thank you to Zildjian cymbals, Ludwig drums, Vic Firth sticks, Evans drumheads, Westone IEM, Protection Racket cases, and Drumtacs for everything.
Thank you to Modern Drummer for giving me this opportunity to talk a little about what I do and how much I love it. If you're interested in finding out anything else about me, please feel free to reach out! Advertisement
For more, visit jonathanulman.com and @jmudrums.