On the Beat with Bam Ross of Jo Dog & the Desperados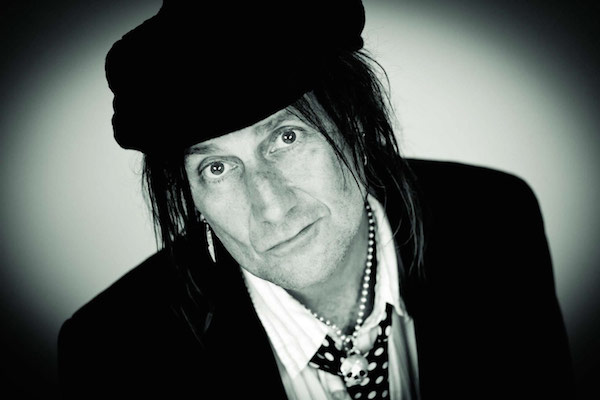 Hey, MD readers! Bam here. I'm humbled to write an On the Beat entry for you. Some of you might know me from my past with the Dogs D'Amour and the Wildhearts and Bubble.
I'm happy to find that fans are digging the new single, "Preacher's Blues," by Jo Dog & the Desperados, which is with my two band mates from the Dogs D'Amour. This song hit iTunes this past December and charted to #1 on UK online radio station TBFMOnline.com.
For the most part, I've always played a four- or five-piece Pearl kit. After touring extensively around the globe, I still love my Pearl Custom Z kit with 8- and 10-ply maple shells. They're heavy and loud!
Like most musicians, I can't sit still. So I'm also busy with the award-winning rock band Bubble that I've had with my wife, Share (Vixen), for twenty years. We're beginning to work on our fourth album, and we've started gigging around South Florida where we live. It's been great. As you drummers know—we must play! Advertisement
My next project is something yet to be released, called Twin Flames Radio, which is a more explorative music outlet for Share and myself. We are recording it in our home studio, and it includes a wide range of musical influences, from ELO, to Pink Floyd, the Flaming Lips, Led Zeppelin, and Mozart. I am having a blast playing guitars, writing string parts, singing some lead vocals, and pushing my own musical boundaries. After all, that's what it's about, right?
I'm truly grateful to all the amazing musicians that I've had the privilege to perform, write, and record with and look forward to whatever musical adventures present themselves in the future.
Thanks for reading, and I hope to rock with you somewhere on the planet! Peace 'n' love 'n' rock 'n' roll!
Watch the video for "Preachers Blues"
​