On the Beat with Jon Busby of Sparrows: Talks Influences, Setup, and New Album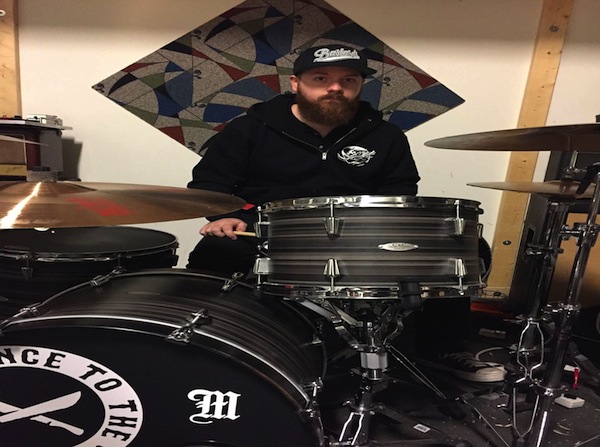 Hello fellow Modern Drummer readers! My name is Jon Busby. I want to first say how humbled I am to write an On The Beat web post for Modern Drummer magazine. Ever since I started playing drums at the age of twelve, it was always a goal of mine to be a part of something to do with this magazine.
I play drums in the Toronto-based band Sparrows. After plenty of tours criss crossing North America, many people would probably describe us as a post-hardcore, spacey punk band with elements of post rock. But honestly, these days writing music to fit into a specific genre is next to impossible. As a drummer I believe it is very important to have as many influences from different genres as possible. My favorite bands range from Deftones and the Smashing Pumpkins, to Massive Attack, to the Cinematic Orchestra, to Thrice, just to name a few. The list is seriously long, and I doubt anyone wants to read all that.
As a drummer, I admit, I can be lazy when it comes to lugging my own gear. I really stripped down my setup, using only a four-piece C&C Drum Co. Gladstone series kit. My cymbals on the other hand are massive. I use 15″ Paiste 2002 Sound Edge hi-hats, 21″ and 22″ 2002 Black crashes, and the infamous 24″ 2002 Big Ride (thank you AVH!). Our sound being as loud as it is made me feel it's important to have cymbals and drums that fill in the rest of the space behind all the different guitar and bass effects. Advertisement
Our sophomore album Let the Silence Stay Where It Was is out on New Damage Records and I couldn't be more excited to share this finished product with the world. We collaborated with long-time friend of the band Kenny Bridges, of Moneen fame, who has worked on just about every Sparrows release to date. It was my first time recording my drum tracks in a legitimate studio, which was a crazy experience in itself, and hopefully I can write about that in a future post. I am very lucky to be working with some awesome companies such as C&C Drum Co., Los Cabos drumsticks, Paiste cymbals, and Evans drumheads, which all helped in creating my unique tones you'll hear on the album. After all the hard work everyone has put in, it's something I'm truly proud of.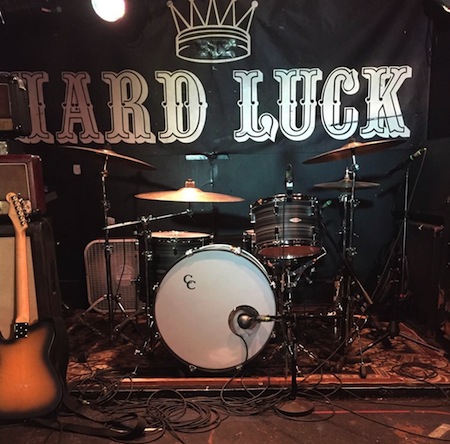 When it came to writing my drum parts for the album, I really tried to combine an equal sense of groove and power that a lot of my favorite drummers have nearly perfected. Abe Cunningham of the Deftones, along with Brad Wilk of Rage Against the Machine/Audioslave fame are two drummers I constantly admire when it comes to mixing groove with power. I don't consider any of my parts to be truly off-the-charts technical, yet I still did push myself to some limits. I'm not the flashiest of players and prefer receiving compliments because the band as a unit sounds tight and on point, versus individual accolades. Drumming to me has never been about showing off, but rather having other musicians think, "Hey, that was really effective and tasteful." I make a point of trying to be creative with all parts of my kit, through tom patterns or ride cymbal bell hits for accents.
This all being said, I look forward to hopefully writing another entry for you all in the near future! See you on the road!
For more on Jon and the band, visit www.facebook.com/sparrows613/