Video Premiere! Billy Drummond on the Track "Eronel" and Improvising With Pianist Kris Davis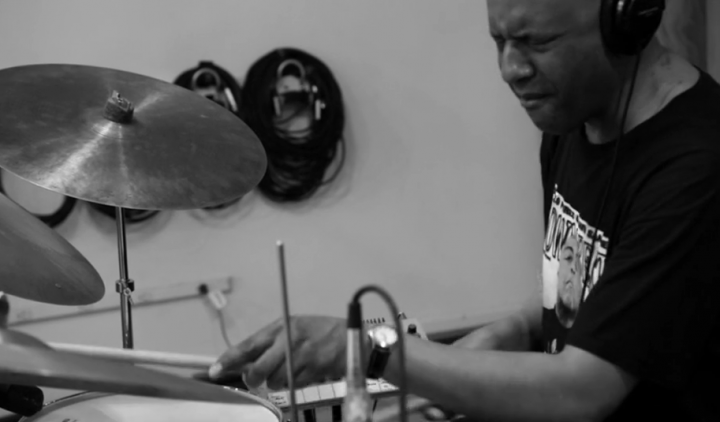 Last month Modern Drummer Online premiered two videos featuring drummer Marcus Gilmore performing with pianist, composer, and bandleader Kris Davis during the recording of her new album, Duopoly. The release features a series of duets performed with eight colleagues, including Gilmore, guitarists Bill Frisell and Julian Lage, pianists Craig Taborn and Angelica Sanchez, reed players Tim Berne and Don Byron, and drummer Billy Drummond.
You can watch and read about Davis and Gilmore's performances here.  Today we're premiering the two Davis/Drummond tracks, a performance of Thelonious Monk's "Eronel" and a free improv. We reached out to Drummond to get his impressions about the unique project.
MD: Do you remember anything in specific about the day of recording?
Billy: The recording was quite relaxed, and I've always liked Sear Sound [the New York studio where the album was recorded]. We took some interesting photos by a wonderful photographer [Mimi Chakarova], and the producer [David Breskin] was very nice, as was the engineer [Ron Saint Germain], who had some wonderful stories to tell. He's more involved in rock, from what I understand, but I enjoyed working with him. He had another concept in recording my bass drum, and it sounds different from what my bass drum actually sounds like in relation to the other drums in my set. I guess he wanted that effect. It seems to work. I enjoyed it overall, and we were done fairly quickly from what I recall. Advertisement
MD: Did you know much about Kris before recording with her? Had you seen her live or checked out any of her recordings?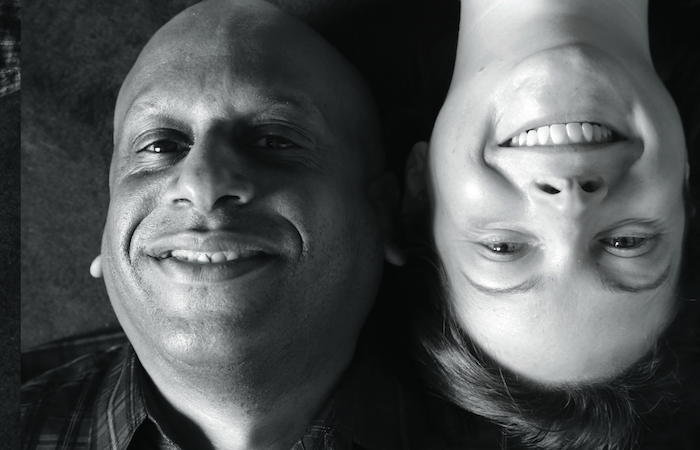 Billy: I met Kris many years ago. She was actually our babysitter and was working for us on 9/11! She was stranded at my house that day because everything was shut down afterwards. My wife at the time and I were scheduled to do a record date in Brooklyn that day—home is New Jersey—and as we were dropping our son off that morning at the daycare center with Kris along, we heard about the terrible events unfolding at the World Trade Center. We ended up not going to the date! The rest is of course history. She'd looked after our son before, and I'd heard her play at the house. I liked her playing and compositions. She knew my ex-wife, and they were friends as they are both from Canada.
MD: Were you surprised to get the call, or was this something you and Kris had discussed previously?
Billy: I'd actually played a gig in her trio with bassist Mike Formanek a few years ago in New York City, and it was really great. I'd also seen her around when I was working with saxophonist Tony Malaby and others in New York. I knew she was doing wonderful things.
I'm always surprised to get asked to be on anyone's projects! It's quite and honor to be trusted to participate in and contribute to someone's artistic endeavors.
MD: How did you approach the original the recordings?
Billy: We didn't discuss too much in advance. She told me previously what her plans were, so I knew going in what was happening. In terms of the improvised piece, I just tried to listen to her and respond as musically as I could, with what I have to offer in terms of my musical opinion. Advertisement
The Monk piece is something that I was of course familiar with. I don't remember if I've ever played or recorded it, but it was in my head! Kris is very strong in her delivery, which makes it enjoyable to make music with her. It flowed. We did a few takes of the improvised pieces, and they chose what they wanted out of those takes. They were all different, from what I can remember. I'm sure they all had something musically to offer. Maybe the outtakes will appear one day!
MD: What do you like to bring to free improvisation contexts? Do you get to do much of it?
Billy: Listening and responding musically is what I try to do. That means creating with textures, rhythm, colors…. I've done a fair amount of that kind of playing, having worked with Andrew Hill, Archie Shepp, John Tchicai, Tony Malaby, Joe Lovano, Marty Ehrlich, and others in that context.
MD: Do you recall anything that was unique about working with Kris in a free context versus a tune context?
Billy: Kris is a wonderful musician, and that makes it a beautiful experience to make music with her. She has a voice and she speaks with it. I hear it and understand it, and I like responding and participating in the process of dialogue and music making. It comes through if it's improvised or in a structured tune like the Monk piece. It's all beautiful, in my opinion. I really enjoyed the whole experience, and I look forward to doing more playing with her in any context. Advertisement
Photo and video by Mimi Chakharova.