On the Beat with Richard Christy of Charred Walls of the Damned: Talks New Album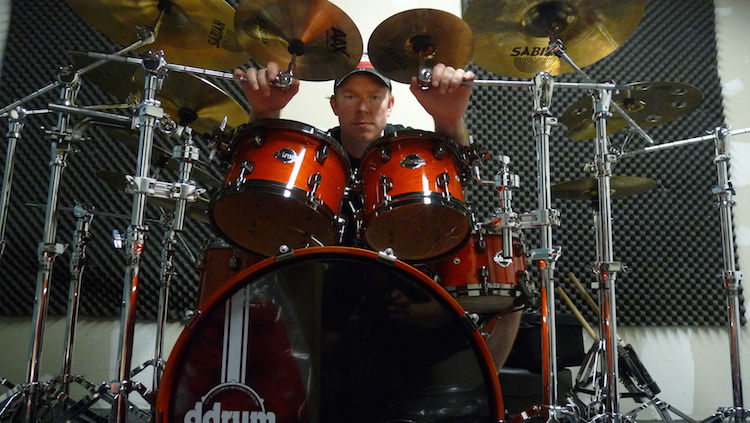 Hey there MD, my name is Richard Christy and I'm currently playing in my band Charred Walls of the Damned. I'm a former member of Death, Iced Earth, and many other bands and I've been playing drums for thirty-two years now.
My band released a new album called Creatures Watching Over The Dead in September 2016, and I'm really proud of what we've accomplished with this album, especially my drum sound!
I've always tried to get as natural of a drum sound as possible on our albums and I think this album has one of my best drum sounds ever thanks to our guitarist/producer/engineer/mixer Jason Suecof. We spent a day getting drum tones, then a day recording the album. I made sure I was very prepared and went in and banged it out quickly to get a very natural, raw, and real sound.
We just released a play-through video where I play the drums to the song "My Eyes" from our forthcoming album. There are plenty of different angles and I think it's a really cool video that displays the different drum patterns I'm playing throughout the song. Advertisement
I used to play a massive drumkit but I've scaled down in recent years and I try to do a lot with the few drums that I have. With a smaller kit it seems easier to isolate each drum in the studio and get a great sound.
I hope you like this video and I hope you pick up our album. Cheers and thanks for reading!
Enjoy "My Eyes" play through video here:
Photo Credit: Tony Maggiolino