On the Beat With Bobby Jarzombek of Fates Warning: Talks <i>Theories of Flight</i> Videos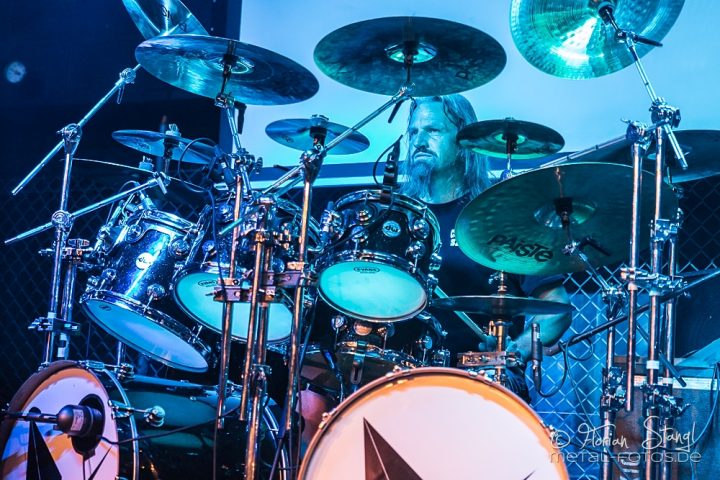 Hey everyone, Bobby Jarzombek here. I've been playing drums for too many years to mention. Over the years I've recorded and toured with quite a few artists and bands including Riot, Halford, Spastic Ink, Sebastian Bach, and many others.
I've also been a member of the band Fates Warning since 2007, and we just released our latest album, Theories of Flight, on July 1, 2016. Prior to the CD coming out we released a lyric video for one of the songs, and we just shot full band videos for two others that will be released later this year.
Between these video releases we also put together a play-through that band members shot at their own home studios. The footage was then edited together by our record label InsideOut. This play-through video for "White Flag" is a combo of drums and bass guitar footage. (In case you're wondering where the guitarists are—the guitar clip was released a few weeks ago.) Advertisement
Not too much to say about my drumming in the video clip without going into extreme detail about the parts. But, in the next couple months I'm going to do an analysis and breakdown of the various beats, fills, etc., that I played on the new CD.
Until then, I hope y'all enjoy this play-through video: