On the Beat With Actor/Musician Michael Chiklis: Sometimes It's Better to Sit Out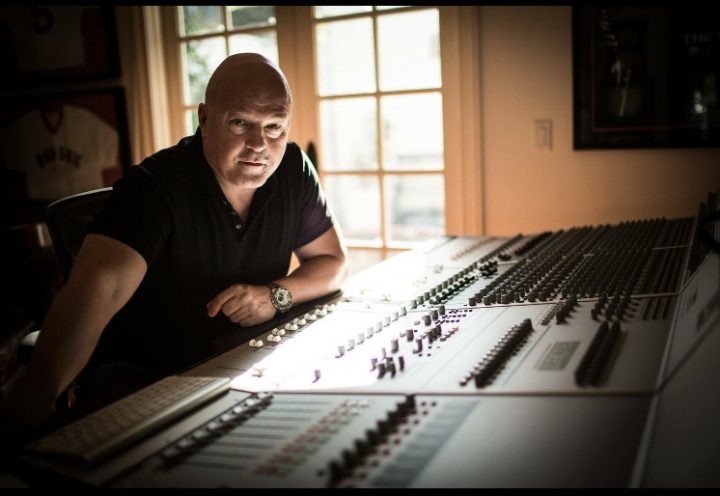 Hello! Back in February of 2014, Modern Drummer was the first publication to write about my new DW drums, my new recording studio, and my ongoing ambition of producing a solo album.
Well, two-and-a-half years later, I am deeply grateful and happy as hell to announce, at the tender age of fifty-two, the upcoming release of my debut solo album, Influence. This is an authentic rock and roll album inspired by many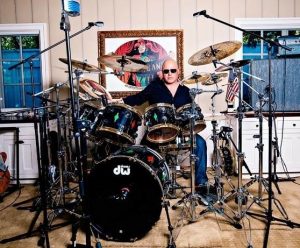 of my favorite musicians past and present. I am as proud of it as any artistic endeavor I have ever undertaken and I guess because it's truly mine—all self-produced in my own home with friends and family by my side. This is a deeply personal project for me and I'm so grateful to everyone who had a hand in making it possible, thank you!
Since this is for MD, I'll focus on the incredible rhythm section on these tracks. Three young players, Kane Ritchotte (drums), Max Whipple (bass), and Cary Singer (guitar), make up the core rhythm section for the album and if a house is only as strong as it's foundation, this thing was built on pure granite. The trio has been playing in bands together for years and their natural chemistry made recording the rhythm sections live a pleasure (which I desperately wanted because nothing feels better than live basics).
Kane is a monster on drums. He's so good in fact, that I literally only play two opening riffs on two tracks and some percussion on a few other songs and that's it! As much as I love playing my drums, I just couldn't reconcile playing them with Kane sitting in the same room. Ultimately I wanted the songs to be the best they could be and having Kane on my DW kit guaranteed that. I figured, "Hey I'm producing this, I wrote all but two of the songs and I'm the lead vocalist, I don't need to guild the lily here. Hell, I even play a little guitar on the album!"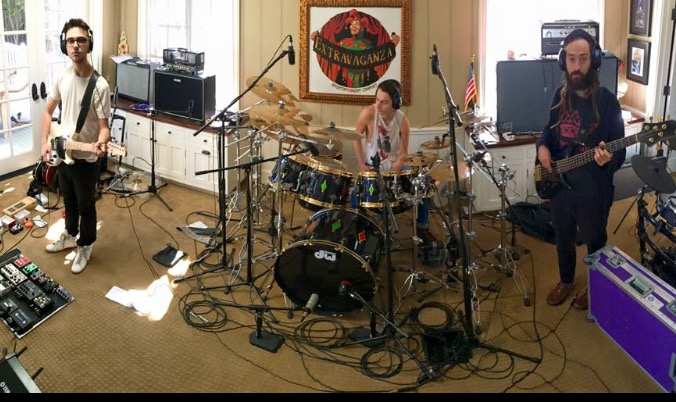 I also figured there was a lot of percussion I would get to play, which was true until Andres Forero became involved. I met Andres while backstage at the smash Broadway hit Hamilton and we hit it off immediately. I told him about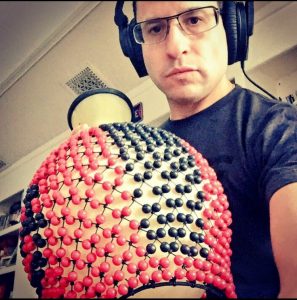 my solo album to which he replied, "I want to play on it." So much for me playing "a lot" of percussion on my record. True to his word, Andres came out to LA for the NAMM show last January and made the time to come over and throw down on two of the most percussive tunes on the album. He's masterful on them.
So the result of this labor of love is an eclectic mix of songs that are sonically cohesive yet genre schizophrenic and will bring a smile to the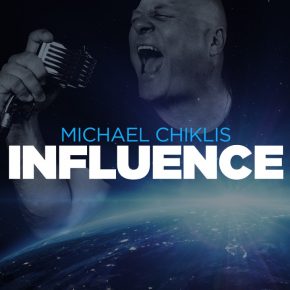 face of any discerning music aficionado…at least I hope it will. I'll let you decide. Continue rocking and thanks for reading!
For more on Michael's album Influence, click here: michaelchiklis.com/music-influence-michael-chiklis/frontpage/influence/.
Check out his Facebook page at www.facebook.com/Michael-Chiklis-104897092884829/?fref=nf.
And if you missed it the first time around, watch this two-part MD interview and video of Michael here: bit.ly/2b102Sq.