On the Beat With Tosin Aribisala: Let's Get Happy!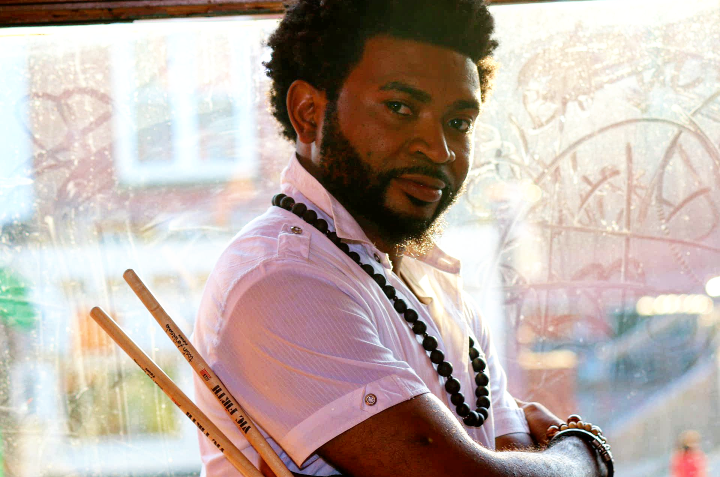 Hello, everyone! From time to time I try to offer the drum community something tangible and inspiring—drum monologues, communal drumming, basic instructions, and workshops. Last year I embarked on a communal drumming project, which involved a few tribal drummers and myself on the drumset. The outcome was really amazing and we got to perform in different cities.
Earlier this year I organized a drum workshop themed "Let Us Groove." As part of the presentations for the workshop I planned on performing along to a track. I rearranged Pharrell Williams' hit song "Happy" because I found it to be interesting and catchy. I approached it with a jazz-fusion/tribal groove perspective in 6/8 time signatures, as opposed to the original in 4/4. I thought that would make a clear difference from the original, yet keep the obvious chorus of the song. 
Unfortunately, we ran into some technical difficulties with the sound during the workshop, and that prevented me from playing along to the track.
In the end, what I thought would only be a backing track for a play-along at the workshop evolved into another project, which is the video production of the song as a drum cover, even though I never embraced the idea of making a drum cover video before. 
By and large, this remix, for me, showcases the creative diversity of music as a universal language; hence the new title: "Happiness." Advertisement
Watch "Happiness" here: