Time Check – A Buddy Rich Alumni Reunion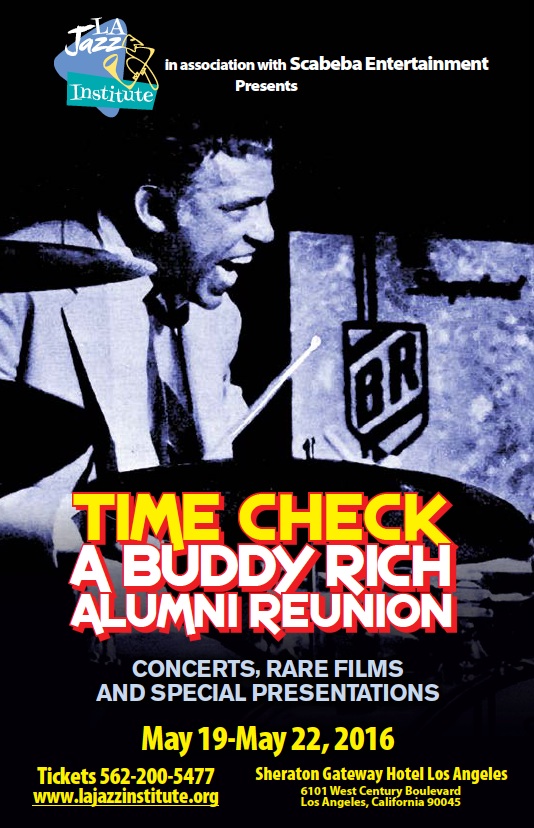 Festival Details
Big Bands and Small Groups featuring Buddy Rich Alumni
All Star Alumni Bands performing the original Buddy Rich arrangements
A gathering of some of the world's greatest drummers
 Bonus concert for early registrants (very limited availability)
 Rare films, panels and special presentations
 No change in price for tickets (562-200-5477
Bonus Event (Free To First 100 Registrants)
Wednesday, May 18
An All-Star Tribute To Terry Gibbs
with special guests Chuck Redd, Gerry Gibbs and more.
A gala evening paying tribute to jazz legend (and Buddy Rich alumnus) Terry Gibbs.
Features the All-Star big band and many special guests. Features music from all area of Terry's career including Benny Goodman, Wood Herman's Second Herd, Buddy Rich and the Terry Gibbs Dream Band.
Festival Line-Up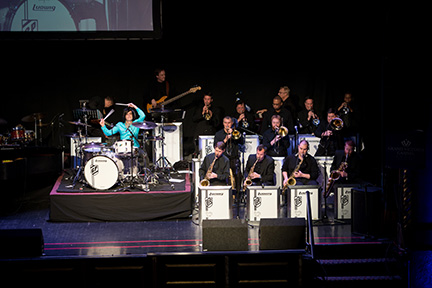 The Buddy Rich Orchestra featuring Cathy Rich and Gregg Potter
The Bill Holman Band
The Johnny Mandel Big Band
John LaBarbera Big Band featuring Pat LaBarbera
The Peter Myers Orchestra
Carl Saunders Be Bop Big Band plays the music of Herbie Phillips
Richie Cole Alto Madness Orchestra
Harry James- The Buddy Rich years featuring the Ernie Wilkins, Bob Florence and Neal Hefti charts
The Luckman Jazz Orchestra directed by Charles Owens
Terry Gibbs
Don Menza Ensemble
Bobby Shew
Chuck Findley
Bill Cunliffe
Charlie Davis
Jeff Hamilton
Butch Miles
and much more. Advertisement
Sheraton Gateway Hotel Los Angeles
6101 West Century Blvd
Los Angeles, CA 90045
Tickets: 562-200-5477
www.lajazzinstitute.org