Lovin' Spoonful Touring Drummer Mike Arturi on Playing for the Cameras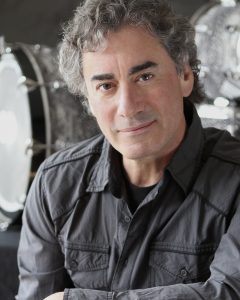 When Lovin' Spoonful touring drummer Mike Arturi was given the chance to be interviewed—and play a solo—during a morning show on Minnesota CBS affiliate WCCO TV recently, he approached the opportunity by doing some careful planning. Knowing that live television can be somewhat unpredictable, he also allowed for a need to "improvise," depending on how the show went down in real time.
"The producers gave me the offer to play for sixty seconds," Arturi tells MD Online. "Naturally, I wanted to optimize this opportunity. Thoughts of the potential hundreds of great Minnesota drummers, my family and friends, and my own personal scrutiny in the viewing audience definitely made me sit up and take notice!
"For the solo I didn't want to chance improvising off the top of my head or just groove," Arturi continues, "so I went to work truncating my stage solo. I've been soloing for many years as part of the Spoonful's show, and I have a reliable frame of components worked out from which I improvise within. This has proven to provide good results no matter the size of audience. Basically, I figured out through experimentation that if I did four bars of each theme and cut off the back third of the stage solo, I consistently came in at just under sixty seconds. Additionally, I knew this attention to the timing detail would be something the production staff of the show would appreciate." Advertisement
Arturi's hunch was right: his appearance went off without a hitch, which was indeed appreciated by the crew, who made a point of thanking him for his preparation after his appearance.
Mike talks more about his appearance in the July print issue of Modern Drummer magazine,  in the article "Get Good: Playing on TV." In it he shares ten tips for making the most out of your next live television performance. Be sure to check out the piece, and click on the images below to watch Arturi's full stage solo, as well as his abbreviated version for the TV broadcast.
Full stage solo
TV solo
For more information on Mike Arturi and Universal Music Center, the non-profit music school he founded in Red Wing, Minnesota, go to universalmusiccenter.com.