On the Beat With Educator Bruce Becker: Covering Odd Times in New Book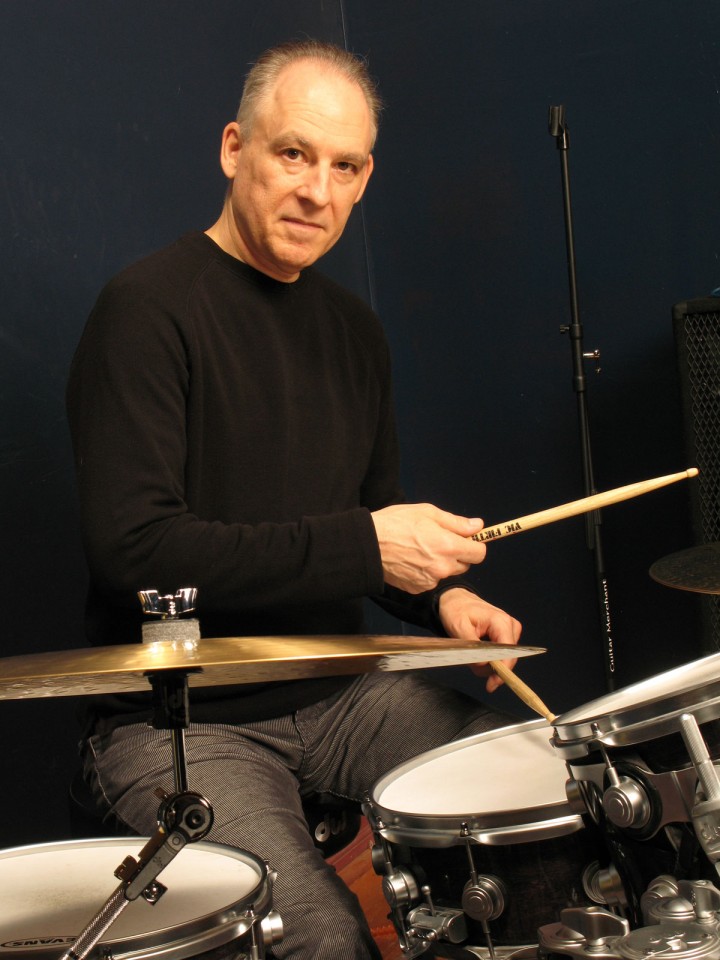 Greetings fellow drummers, it's been a few years since my first MD blog and the release of my DVD Concept and Philosophies. My educational passions still continue to forge ahead.
A reminder of my background, I was a long time student and friend of the late Freddie Gruber and was as close to Freddie as one could be. His imprint on details of technique really captured my imagination and still offers me great clarity in my teaching practice. I also had a long time friendship with Jim Chapin, who added to the mix.
My teaching has brought me students like Mark Schulman, Daniel Glass, David Garibaldi, and Glen Sobel, to name a few. Since 2014, I have contributed many archived lessons for DrumChannel. In my performance world I was part of an all-star ensemble paying tribute to the music of Attila Zoller, released on Enja records October 2015. This CD features Ron Carter, Pat Metheny, Mike Stern, and many others.
Most recently, I finished a self-published book Puzzles, Rhymes and Riddles: Solutions to Odd Time Phrasing. My intention for writing this book was to give some insights and concepts to learn to hear and play odd time patterns and groupings. I have had the good fortune to work with some eccentric composers who have challenged my understanding and ability to play odd time music. It is through these experiences that I was able to draw upon and give a transparent presentation that you will find easy to digest. Remember that odd time music is all about stress points. Advertisement
I have broken the book into three sections. The first section deals with 16th note groupings to add a funky syncopated feel. This section has individual patterns in different time signatures with different sticking arrangements and then takes these patterns to make possible combinations.
The second section deals with some jazz patterns starting in 4/4 as foundation with specific melody moves, and then continues to use these melodies in 3/4 and finally 5/4. The moves act as a support to develop your inner GPS. By adding some contrasting melodies to the time signatures you can't help but develop the ability to track where you are. My feeling is that if you have these time signatures well rooted in your playing you will have the necessary pieces to make several combinations.
The final section has exercises to play time in number systems against one another. We can view this as time signature against time signature or odd rhythm against odd rhythm. For example, start with playing 3 against 4, 5 against 4, 7 against 4, and then add 3 against 5, 3 against 7, or 5 against 7, continuing to add to the "madness." These are specifically designed to help the ear identify these number groupings and eventually recognize these with a sense of ease. Advertisement
Peace! And thank you!
Order Puzzles, Rhymes and Riddles: Solutions to Odd Time Phrasing at www.brucebecker.com.