Billy Cobham Live Master Class Webcast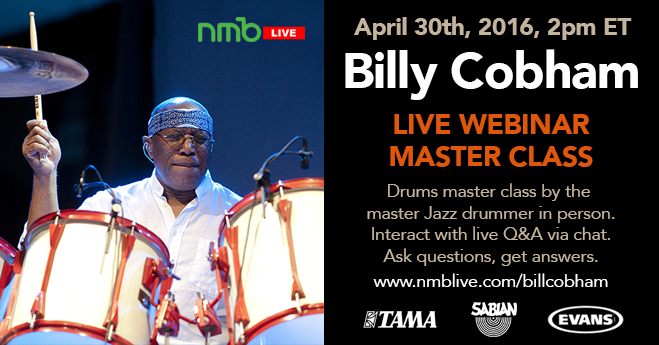 One of the world's all-time greatest drummers will offer a live master class webcast devoted to the "Art of the Rhythm Section" on April 30, 2016 at 2 pm ET.
Questions may be asked real-time via the live chat.
Advanced tickets for the pay pre view event are $9.99 (USD). Show time tickets are $17.99 (USD).
For more information, visit www.nmblive.com/billcobham.