On the Beat With Jon Rotman of Eliot Lewis: Enjoying the Ride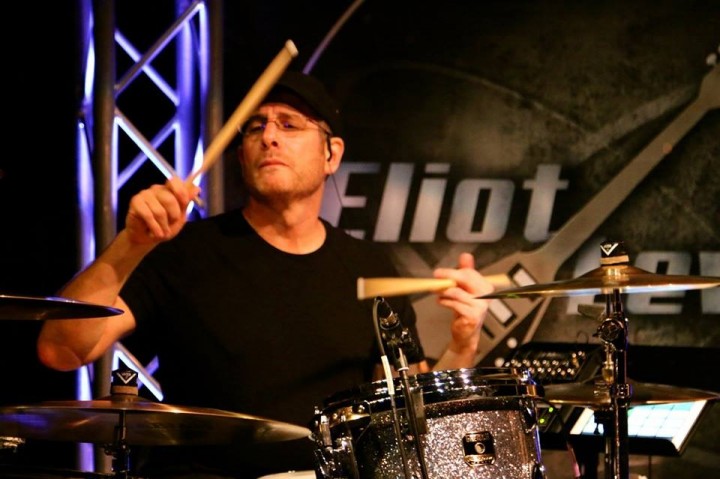 Hey folks! My name is Jon Rotman and I have been a reader of Modern Drummer since 1977, when at age ten, my mom bought me my first copy with Chicago's Danny Seraphine on the cover. That issue marked the beginning of an amazing journey!
I live in New Jersey, where the music scene is booming and the talent is off the charts. As a drums and percussion teacher and dedicated sideman, these past eleven years have been fantastic. I am so lucky that my passion for drums—starting with pots and pans at age five—has become my vocation. I love being able to give back to this instrument, through teaching and gigging, and perpetuate the amazing feeling that playing drums can bring to anyone's life, whether it be as a hobby at home or playing in front of live audiences. I have also learned to embrace the unpredictability of being a musician, in that you never know what's just around the corner.
In May of 2015, I began touring with Eliot Lewis, who, by the way, started as a drummer (www.eliotlewis.com). Eliot is best known for his work on Live From Daryl's House and as a member of Hall and Oates. I landed his gig by answering a "drummer wanted" ad he posted on Facebook, of all places. Conversations continued via social media, then telephone, and ultimately I auditioned for him, shedding over eighteen of his originals. I have been his "go-to drummer" ever since for his solo shows. Advertisement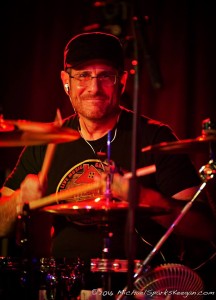 It's been a blast, and so far 2016 continues to be both fun and challenging. Balancing out my teaching and gigging schedule at home, while being on the road at different times of the year is not easy; however, it's a great problem to have and so worth the task of scheduling commitments.
My attitude has always been, "be prepared, practiced, flexible, and humble." If you can consistently cover those bases, good things will come your way. I figure as long as I keep learning my craft, stay open to new technology and ideas (my role with Eliot has me playing to a click live the entire show, which was a first for me) and remember that playing drums/music is meant to be fun, I will continue to be a happy, fulfilled guy throughout my musical life.
My gear is something that also makes me extremely happy and proud. I have been playing Gretsch drums since 1986 and that classic Gretsch sound has been a constant companion. I currently use a 2008 Slate Silver Sparkle Renown Maple 4-piece kit that is simply gorgeous and beautiful sounding. I use Sabian cymbals (since 2007) and Gibraltar hardware. My current Sabians are various sizes/types from the AAX line, and these allow me to best express myself and serve the song, night after night. Finally, my Vater 5As always keep me grooving, getting the job done on rockers, ballads, and everything in between. Advertisement
Every day, when I think about what I get to do for a living, I feel like I won the lottery, and am so grateful. Thank you to Modern Drummer who has been with me every step for all these years—I am so appreciative. My plan is to always be ready, for whatever comes my way, and above all, to always "enjoy the ride."
Check out Jon and Eliot performing "Master Plan" here: http://youtu.be/RCdGsIMVjk4.